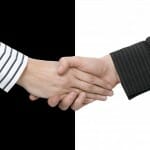 If you ever wondered why it is important to know what you are doing before you settle your divorce case, the answer is simple: a deal is a deal. Once you've agreed to settle your case, and you've signed all of the paperwork, and the judge has entered the judgment in court, it is extremely difficult to go back and change the terms of the deal you made. Overturning a divorce judgment is a very tough thing to do. Indeed, Jamie McCourt, former CEO of the Los Angeles Dodgers, just found that out the hard way.

Jamie and Frank McCourt, former owners of the Los Angeles Dodgers, were divorced in 2010. Jamie received $131 million and several luxury homes in the divorce settlement.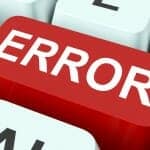 Frank McCourt received sole ownership of the Los Angeles Dodgers, which he later sold for $2 billion. Jamie now claims that Frank misrepresented the value of the team, and that he shortchanged her by $770 million in the divorce settlement. She filed a motion to invalidate the divorce settlement. Earlier this week, the judge denied it. Jamie plans to appeal.

Putting aside for the moment the fact that $131 million is more money than most of us will see in a lifetime, and that it is really hard to feel much sympathy for Jamie McCourt, what went wrong here? And, more importantly, what can we learn from Jamie McCourt?

First, courts are extremely reluctant to overturn a divorce judgment once it has been entered – particularly after the parties agreed to a settlement. Of course, to be valid, the agreement has to be voluntary and informed. If one party fraudulently conceals the truth from the other, and that fraud goes to the heart of their agreement, a court can go back and invalidate that agreement later. Proving fraud, however, is no easy task.

Both parties to an agreement have an obligation to investigate the facts and learn the truth before they sign settlement papers. You can't sit back in blissful ignorance and expect a judge to protect you. That's not her job. If you don't take the time to investigate your spouse's financial situation before you sign a settlement agreement, and as a result of your ignorance, you make a bad deal, that's your problem. Of course, if your spouse actively concealed the truth from you, or knowingly provided you with false information, that's a different story. But, you have to understand that you have a responsibility to investigate your own circumstances. If you don't, you will very likely have to live with the terms of the bad deal that you made.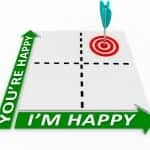 The second thing to be learned from the McCourt case is that, before you make an agreement in your divorce, especially if you are not sure you have complete and accurate financial information from your spouse, you need to stop and ask yourself a very simple question: "Am I ok with this deal?" Ask, "if it turns out that I am not getting 100% of what I might be entitled to get if I kept pushing, am I ok with that?"

It is not at all uncommon for divorce cases to drag on for months, if not years, in court. The process is extremely emotionally and financially draining. After awhile, you just get tired of it. At that point, its easy to give in and make a deal, any deal, just to be done. Doing that may be ok. Or it may be a disaster. Either way, before you make a deal just because you are too tired to keep pressing on, you need to understand that you are probably not going to be able to change the terms of your deal later. So, if it turns out that your spouse cheated you, are you ok with that? And, should you be ok with that? Of course, as a lawyer, I have to tell you: that depends.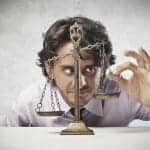 Whether you want to fight for every last penny rather than settling for something less than that depends on what the fight costs you. If you have to pay $10,000 in attorney's fees to uncover $5,000 worth of assets, you may get more money in the settlement, but you've lost more than you gained. You will also have lost a lot of time in your life. Instead of focusing on healing your wounds and moving on with your new life, you will still be caught up in the anger and negativity of an ugly court battle. You can't measure that cost in dollars. But it is a cost.

Finally, there is karma. What goes around comes around. If you spend your time and energy chasing a few bucks, or making your spouse miserable on purpose, just to make sure that no stone goes unturned in your divorce, that miserly energy will come back to you. If your spouse is focused on hiding assets and cheating you, that energy will come back to him or her. I'm not advising you to make stupid financial decisions, or to let your spouse walk all over you in the divorce settlement just so you have "good karma." But, at some point you need to ask yourself, "Is this deal close enough to be fair? Am I ok with it?" And if the answer to that question is yes, then maybe it makes sense to just let the rest go.

_______________________
For more information on the McCourt divorce, look at:  http://espn.go.com/los-angeles/mlb/story/_/id/9654772/judge-denies-request-throw-mccourt-divorce-settlement; or