To book a media appearance with Karen, call (312)236-1670.
Television
Karen Covy has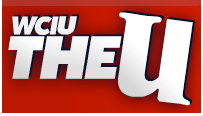 appeared in the media on a variety of occasions, including on WCIU TV, You & Me This Morning, with Jeanne Sparrow and Melissa Forman, as well as on the ABC Channel 7 News in Chicago.
Radio and Podcasts
Karen has appeared on numerous radio shows, including The Steve Cochran Show on WGN Talk Radio, The Eddie and JoBo Show on B96, Your Time With Kim Iverson, The Women's Talk Line Show, and many others. She has also appeared on various podcasts, including Functional Divorce: Your Guide to Healing and Happiness, Conversations About Divorce, and The Financial Sense Newshour.
CLICK HERE to Listen to Karen's interview about Grey Divorce on The Financial Sense Newshour.
Print and Blogs
In addition to blogging here atKarenCovy.com, Karen is also a regular blogger for The Huffington Post, YourTango, DivorcedMoms, GUYVORCE, and Divorce Force. She has also been quoted and featured in various publications, including The Chicago Tribune, The Chicago Daily Law Bulletin, and Make it Better Magazine.