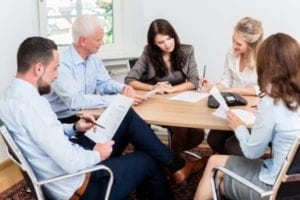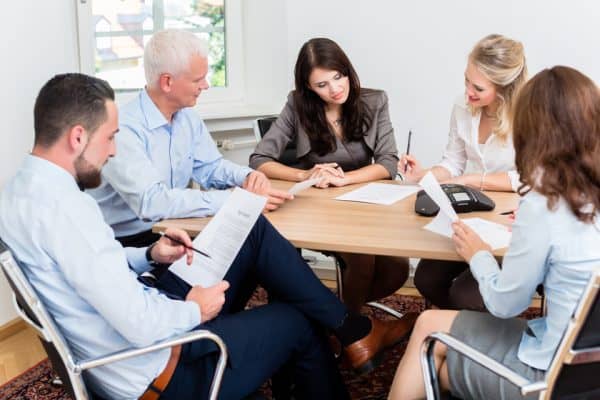 If you want to divorce your spouse without ending up as mortal enemies, what do you do? Having an amicable divorce sounds appealing.  But you're not exactly sure you and your spouse can pull that off without help. You've heard that Collaborative Law might be a good option.  But you don't have the faintest idea how to get a Collaborative Divorce.
Actually, you're not even totally sure what Collaborative Divorce is.
The Top 8 Things You Need to Know About Collaborative Law and Divorce
1. What is Collaborative Divorce?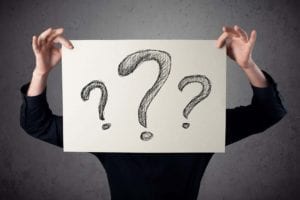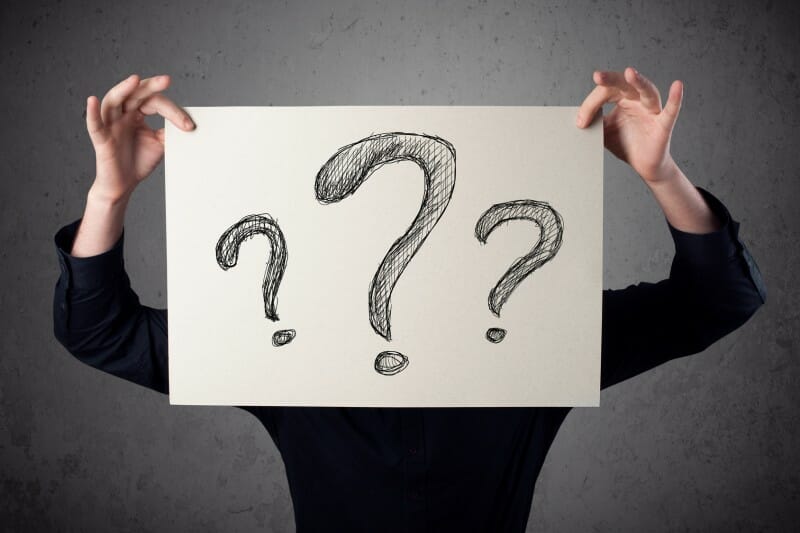 A lot of people think that "Collaborative Divorce" is just another word for "amicable divorce."
It's not.
Duhaime's Law Dictionary defines Collaborative Law as:
A family law dispute resolution encouragement process set in writing which includes a promise to negotiate in good faith, to engage in the exchange of private and confidential information on a without prejudice basis, and a motivational commitment that the participating lawyers or law firms would withdraw if the negotiations fail.
That's a fancy way of saying that Collaborative Law is a whole different way to divorce. It is an entirely different divorce process than traditional divorce litigation.
As a matter of fact, the Collaborative Divorce Process is as different from traditional litigation as acupuncture is to brain surgery. Both of those are medical procedures. But that's about all they have in common.
2. How is a Collaborative Divorce Different from Other Divorce Processes?
The biggest difference between Collaborative Divorce and every other kind of divorce is the agreement that everyone (including the lawyers) must sign at the beginning of the divorce process.
That agreement (which is called a "Participation Agreement") states that if the Collaborative Process does not work, and either spouse decides to go to court, then all of the divorce professionals have to withdraw. The couple must then find new lawyers to represent them in court.
Not surprisingly, many divorce lawyers aren't excited about signing the Participation Agreement.
Trial lawyers can give you a thousand reasons why requiring them to bail if your divorce negotiations fail. The biggest reason is that starting all over again with new lawyers is time consuming and expensive.
Those lawyers are absolutely right.
Starting all over again with new lawyers IS time consuming and expensive. That's exactly the point.
When fighting in court costs you time and money, you become less likely to do it. That keeps you at the negotiating table when the negotiations get rough.
When fighting in court makes lawyers lose their clients, and therefore their fees, lawyers become less likely to stir the pot. They start looking for creative ways to end their client's conflicts, rather than jack them up.
3. How Does Collaborative Divorce Compare to a Litigated Divorce?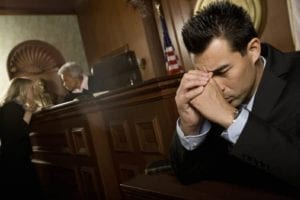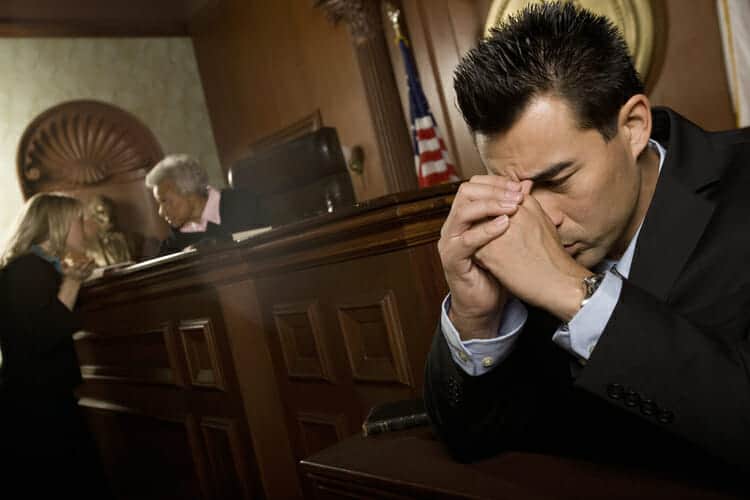 Litigated divorces are played out in court rooms. That means everything happens in public. Collaborative Divorces are conducted in conference rooms. Everything that happens in them is private.
In a litigated divorce everyone is focused on "protecting their rights." In a Collaborative Divorce the whole team is focused on meeting everyone's needs and preserving everyone's interests. Instead of encouraging you and your spouse to fight for the most you can get, Collaborative Divorce encourages you look at what you, your spouse, and your kids want and need.
But, the differences between Collaborative Divorce and a litigated divorce go deeper than that.
In a litigated divorce, your attorney is usually the only divorce professional you use. In a Collaborative Divorce you have a team of divorce professionals working with you. That team includes your Collaborative Divorce lawyer, your spouse's Collaborative Divorce lawyer, a Coach (or two), a neutral financial specialist and possibly a child specialist.
4. How Much Does a Collaborative Divorce Cost?
Collaborative Divorce is neither the cheapest nor the most expensive way to divorce. The cheapest way to get divorced is for you and your spouse to settle everything yourselves. The most expensive way to get divorced is to fight to the death in court.
In a Collaborative Divorce, you and your spouse pay your divorce professionals to work together to solve problems.  In a litigated divorce, you pay your divorce lawyers to fight for your rights. That's a fundamentally different approach to divorce. The cost is fundamentally different as well.
While it seems like Collaborative Divorce would be more expensive because of the number of divorce professionals involved in the process, that's not necessarily true.
In Collaborative Law each divorce professional works within his/her area of expertise.
That means that the financial specialist prepares the financial documents – not the lawyers. The coach helps handle the emotional and communication issues – not the lawyers. Since the lawyers are typically the most expensive professionals, using other professionals to do some of the work that lawyers usually do, can save you money.
5. How Long Does a Collaborative Divorce Take?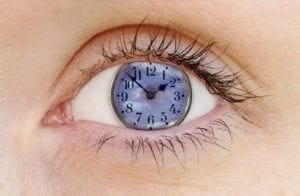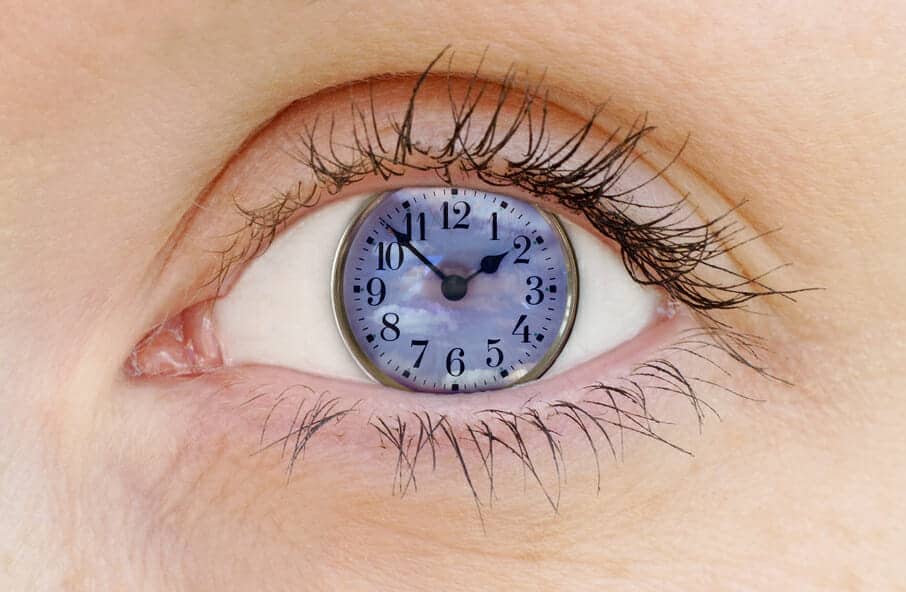 Like every other divorce process, the length of time a Collaborative Divorce takes depends on how much you fight. The more you fight, the longer your divorce will take.
While lots of people think that in Collaborative Law, no one fights, nothing could be further from the truth!
Just because, in Collaborative Divorce, people are trying to end their marriage in a more respectful way, that doesn't mean for a moment that start by agreeing on everything! There is conflict and disagreement in a Collaborative Divorce just like there is in any other divorce.
The difference lies in how the conflict is handled.
Instead of allowing disagreements to escalate into battle, the Collaborative Divorce coaches help divorcing spouses manage their emotions. The coaches help them discuss their disagreements calmly. Because the Collaborative lawyers know they will lose their clients if they end up in court, the lawyers also work to resolve issues. No one incites people to fight.
Even still, if a couple has a lot of issues to resolve, or insists on fighting about everything, their divorce will take time.
6. How Do You Get Financial Information in a Collaborative Divorce?
In a litigated divorce parties get financial information during a formal "discovery" process.
In a Collaborative Divorce, spouses exchange financial information voluntarily. They also work together to get any information that they need, but don't have.
One of the big criticisms that many trial lawyers have about Collaborative Divorce is that there is no formal discovery process.  Those lawyers claim that, without "discovery" you can never be sure that you really have all the financial information you need. You also supposedly can't rely on the fact that the information you have is accurate.
What most people don't realize, though, is that formal discovery is expensive. It also introduces a lot of conflict into a divorce. Many couples attend multiple court hearings over whether they really produced all the documents and information they were supposed to produce.
Sending subpoenas also costs a lot of money. Not only do you have to pay to issue the subpoena, and to have it served, but you usually have to pay the third party to put together all the documents requested in your subpoena.
Voluntarily producing information is way cheaper than going through any formal court process.  However, if either spouse won't produce the information everyone needs, the Collaborative Process won't work.
So, if you have a spouse who refuses to turn over financial information, the Collaborative Divorce Process is not for you.
7. Do You Need a Collaborative Divorce Lawyer to Get a Collaborative Divorce?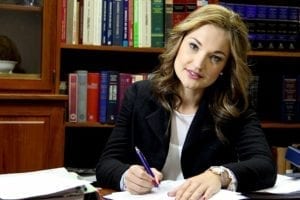 Yes!
Lawyers, especially trial lawyers, are trained to fight. They are trained to protect their clients' interests at all costs. They may also be trained to negotiate but, their mindset is always to "win."
If "winning" more money in your divorce means that you have to pay double what you won in attorney's fees, that doesn't matter.  To most trial lawyers, "winning" is the goal. And "winning" is usually defined in terms of dollars and cents. Period.
Collaborative divorce lawyers are trained differently.  They are trained to create a "Win/Win" rather than a "Win/Lose" scenario in negotiations. Collaborative lawyers still protect their client, but they do so in a more holistic way. They know that "winning" may be defined much more broadly than just by money.
Because collaborative lawyers and trial lawyers approach divorce so differently, it is almost impossible to get a regular trial lawyer to really work well within the Collaborative Divorce process.  Unless they have been trained in the Collaborative Process, and want to handle divorce differently, trial lawyers usually turn what are supposed to be "Collaborative Divorces" into lawyer-driven negotiations.
That is not to say that trial lawyers can't be collaborative.  But there is a big difference between "being collaborative" and actually knowing how to do a "Collaborative Divorce."
8. How Do You Know If Collaborative Divorce Is For You?
The Collaborative Law Process has a lot of benefits.
It can help you get divorced in a much more civilized way than battling with your spouse at trial. It is more private and often less expensive than a litigated divorce.
Collaborative Divorce also gives you a greater level of control over your divorce than most other divorce processes.  You and your spouse have a voice in when and where your meetings take place.
On the other hand, when you're in court, you are stuck following the court's schedule. Hearings happen when the judge says they happen. If the judge's schedule is booked solid for two months, then your hearing probably won't happen for two months. Sorry!
But, even with all these benefits, Collaborative Divorce isn't for everyone.
Collaborative Divorce is a strictly voluntary process. If your spouse won't agree to give it a try, you can't use the Collaborative Process in your divorce.
If you or your spouse refuses to voluntarily produce financial information, or refuses to negotiate in good faith, then the Collaborative Process won't work for you. The same thing is true if you and your spouse are super high conflict, and can't agree on anything. If no one will compromise, the only way you will ever resolve your divorce is by going to court.
Finally, if you or your spouse gets a lawyer who refuses to sign a Participation Agreement, you also can't get a Collaborative Divorce.
How to Get a Collaborative Divorce
If you're thinking of using Collaborative Law in your divorce, the best place to start is by talking to Collaborative Divorce professionals. You can find a listing of properly trained Collaborative Divorce Professionals at the International Association of Collaborative Professionals website. Or, if you're in Illinois, you can visit the Collaborative Law Institute of Illinois.
______
If you would like to compare the pros and cons of the various divorce processes, including Collaborative Divorce, click the button below and get your FREE Divorce Process Comparison Chart.