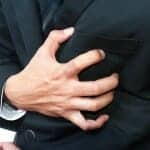 A Duke University study recently concluded that divorced people have an increased lifetime risk of having a heart attack. Other studies also claim to have shown that divorced people are more likely to develop symptoms of depression, commit suicide, have lowered immune function, and die prematurely. That is on top of the emotional turmoil, financial hardships and legal problems that everyone already knows come with divorce. The inescapable message of all of these divorce statistics and studies is simple: If you get divorce, you're screwed!
Sorry, but I'm not buying it.
So, Is Divorce GOOD for You?
Of course I'm not saying that divorce is good for you! I'm also not encouraging you to get divorced unless your marriage is completely beyond repair, nor am I telling you that getting divorced will be easy or fun. It won't. It will suck.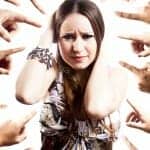 What I am saying is this: divorce is tough enough as it is. Do we really need to pile even more fear on top of everyone who is facing a divorce by telling them that, on top of worrying about being broke, ruining their life, shattering their dreams, and messing up their kids, they need to worry that they will now be more likely to die of a heart attack, too?!
Divorce Statistics Don't Tell the Whole Story
The problem with divorce studies is that the researchers are trying to analyze data without being able to control all of the variables that can affect the outcome of their study. For example, were the divorced people in the Duke University study smokers? Did they eat a lot of fast food? What were their genetics like? Did they have a family history of heart problems? All of those factors could affect their rate of heart attacks.
The second problem with divorce studies is that they don't distinguish between correlation and causation. Just because more people may have a heart attack at night than during the day, that does not mean that darkness causes heart attacks. (I just made that last part up, but, you get the idea.)
Finally, the biggest problem with divorce studies is not the studies themselves, or what their conclusions supposedly are, but the fact that the minute a study that has anything negative to say about divorce is published, the media pounces on it like an alley cat on a field mouse. What is worse is that the media then takes the researchers' conclusions and embellishes them a bit to make a more interesting story. The net result is often that the researchers "conclusions" in the media sound way worse than what they actually were in the research study!
What the Duke University Study Really Said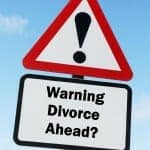 The Duke University study did find that the divorced people in their study (who may or may not be representative of the entire U.S. population as a whole) had a higher incidence of heart attacks (acute myocardial infarction) than those who were not divorced. But, the researchers also said:
Divorce is a major life stressor that can have economic, emotional, and physical health consequences. However, the cumulative association between divorce and risks for acute myocardial infarction (AMI) is unknown.
While Matthew Dupree, the lead researcher in the Duke University Study, said that his team tried to control for a number of factors that could influence the rate of AMIs on the study participants who were divorced, he also said "we lacked information on several potentially important factors that we suspect may have contributed to the risks related to divorce."
What is the Real Point?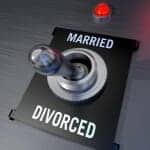 After reading about the Duke University study, and the publicity it generated, the question that I have is: Why are we so quick to damn divorcing people? Why do we want to prove that they are less healthy, less stable, less financially secure and just less in general than the rest of the population? Why?
What if, instead of shaming and condemning divorced people we admitted that they were people, just like us? What if, instead of looking at all of the harm that divorce does (and, admittedly, it does a fair amount of harm to everyone involved), we focused on nurturing the people whose lives are touched by divorce so that they could use this very negative event to create something positive? Or, what if, instead of making ourselves feel better by sensationalizing divorce statistics that may or may not even be true, we spent our time finding a way to deal with divorce in a more humane and compassionate way?
What if we spent our time researching ways we all could make ourselves and our lives better, rather than researching how divorce makes our lives worse?