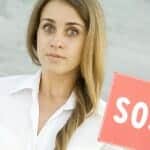 Do you know the feeling you get after you have been on a carnival ride where you have just been twirled upside down and spun in circles so many times that you want to throw up? It's that feeling of being so queasy and so unstable that you can't even stand up, let alone walk, talk or think? If you are in the middle of a divorce and that's how you feel when you think of anything having to do with your case, chances are your divorce is spinning out of control.
How Do You Know if Your Divorce is Spinning Out of Control?
If you have never been through a divorce before, its hard to be sure if what you are going through is "normal" or seriously off-track. Here are some signs that your divorce may be spinning out of control.
You have spent thousands (or tens of thousands) of dollars on lawyers' fees and you don't seem to be any further ahead than when you started.
You measure your case file in feet instead of inches.
Your relationship with your spouse – which wasn't great when you started – is now way worse. You can't even stand to be in the same room with your spouse, let alone talk to him or her.
You go to court so often that the judge knows your name and recognizes you when you walk into the courtroom. (This is especially true if your case was filed in a large urban area where there are thousands of divorce cases pending at any given time.)
Your case has been going on for months or years, you have no trial date, and no one is talking about settlement.
How to Regain Control
Now that you have a better idea of whether your divorce is spinning out of control, it's time to take action. Understand this: no matter what you do, your case will end someday. All cases do. But, how and when it ends are variables that you can at least affect, and perhaps even control.
Here are 5 tips to get your divorce case back on track: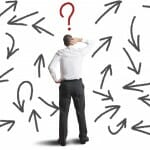 1. Decide What You Want. I know. That sounds so basic. But, when you are going through a divorce you are so emotional that you may not have even thought about what you want. Or, if you are like most people, you want conflicting things: you want your case to be over yesterday, but you don't want to compromise on getting or paying spousal support. You want your spouse to be more involved with the kids, but you can't bring yourself to agree to sharing time 50/50.
You can not resolve your case until you are absolutely clear about the one or two (at most three) things that are the most important. Because, the truth is, no one gets it all.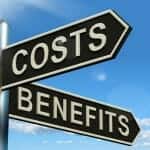 2. Do a Cost/Benefit Analysis. I know this sounds really cold, but, once you have figured out what you want, you have to decide what you are willing to give up in order to get it. And, I'll give you a hint: you are probably going to have to give up more than you want. Sorry. That's the way divorce goes.
Try to separate your emotions from your divorce (I know. Easier said than done!). Analyze your situation as if it were a business deal. Look at what your fight is costing you. Then decide what is the absolute most you are willing to give up, if you had to, in order to get your divorce done so you can move on. In other words, you have to know your bottom line.
3. Figure out What is Standing in the Way of Resolving Your Case. A lot of things can derail a divorce case. Maybe you haven't put together your financial information yet. Maybe your lawyer is sitting on your case and not doing anything. Maybe your spouse is creating conflicts that keep you going back to court for a thousand things, none of which are moving you forward toward resolving your divorce. Maybe you are creating conflicts yourself. (Yes, this is the time for some serious introspection!) Or, maybe you are not sure what is standing in your way. That's ok. At least now you know what you don't know.
Do your best to figure out the problem. Then, the next step is to do something about it.
4. Make a Plan. Once you have decided what you want, and what you are willing to give up to get it, you need to figure out how to get it. Talk to your lawyer. Let your lawyer know what you want and when you want it. If you are being unrealistic, your lawyer will tell you. If you want, get a second opinion about your case from an independent lawyer. Make a plan with your lawyer about how to bring your case to resolution.
Consider mediation. (Yes, you still can mediate your case even if you have been fighting for years). Or, maybe you just suck it up and talk to your spouse directly and figure out a way to settle things. Ok. I know that's not always possible. But, if there is even a remote chance it can work, it's worth a shot.
Worst case scenario: you realize that your case can not be settled. Fine. Then have your lawyer get a trial date as soon as possible. Push your case to trial. Then the judge will decide who gets what. That may not be optimal, but at least that will end the insanity. (Unless you choose to appeal, but that's another discussion!)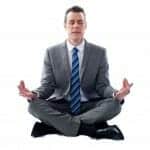 5. Let Go. Deciding what you want and making a plan to get it is important. But, if your spouse is being completely unreasonable and the best you can do is get a trial date, then do that, but let the rest go.
Your spouse can rant and rave and do crazy stuff, but, if you don't engage, there is no fight. I know how hard that is, especially when your spouse is pushing every button you have! But, if you want to move on, you have to put your divorce behind you. Get support. Go to therapy. Meditate. Exercise. Move on with your life. Do what you have to do to keep control of yourself. Remember, in the end, the only one you can really control, is you.