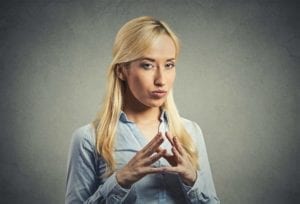 Why is it that people will spend months, and sometimes years, planning a wedding – a one day event – but they don't want to even think about planning or preparing for divorce?
The answer, of course,  is simple: preparing for a wedding is exciting and fun. Preparing for a divorce makes you feel like a cold-hearted, calculating dog.
Yet, if you look at the impact that a divorce has on your life, versus the impact that your wedding has on your life, it doesn't take a genius to figure out that each event is at least equally important.
Planning Your Wedding Versus Planning Your Divorce
The average cost of a wedding in the United States ranges from $19,833 – $33,000. The average cost of a divorce ranges from $15,000 – $30,000.
The average length of a wedding is less than one day (unless you are from an ethnic background where weddings are week-long affairs!) The average length of a divorce is, well … it depends. Reliable statistics are hard to come by, but I can tell you from experience, that divorces can take anywhere from a few weeks to a few years.
The consequences of a wedding are that it instantly changes you from being single to being married – with all of the "stuff" that being married entails. For most people, getting married means moving in together, merging their finances (at least to some degree), combining their families, and merging their lives.
Divorce, changes your life in all of the same ways, and more. You suddenly become single again, after having been married (usually for years). At least one, if not both, of you has to move out of your house. You have to painstakingly separate your finances and your families. If you have children together you have to re-negotiate your time and your parenting rules with them. And you have to separate your lives.
So why wouldn't you prepare for a divorce the same way you would prepare for a wedding?
The Court of Public Opinion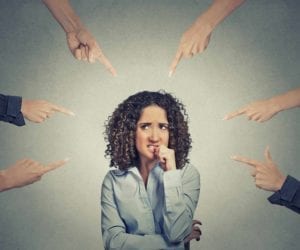 Many people can't bear to have others think of themselves as home-wreckers. They don't want to look like they manipulated their finances and stayed in a dead marriage just long enough to put themselves in the best possible position to get divorced. (Other people have no problem with this. Clearly, this article is not for them!)
But, I wonder: Why is preparing for a divorce so terrible? Why is it okay to live in a marriage when you and your spouse are fighting all the time, and/or living like strangers, and doing nothing to change your situation, but not okay to prepare for a divorce to have a shot at creating some happiness for yourself and your kids?
Obviously, being honest with your spouse, whether you are planning to divorce or not, is the best thing for your relationship and your integrity. But if you have a horrible marriage, and you can't talk to your spouse at all, why should you wait to prepare for your divorce until you are totally fed up and storm out the door one day in a fit of rage? Isn't it better, for you and for your kids, if you put a little thought into what you are doing before you do it?
Why Preparing for Divorce is a Good Idea
Preparing in advance for any major life event, divorce included, makes it much more likely that you will actually get through that event successfully. What are the benefits of preparing for your divorce?
1. Collecting and organizing the documents you will need during your divorce makes going through the divorce process (which is document-driven) much easier.
2. Starting to deal with how you feel about ending your marriage before you start the legal process of getting a divorce will make it easier for you to make divorce decisions with your head, rather than with your emotions.
3. Taking the time to educate yourself about divorce in advance will help you make better decisions during your divorce than you would if you just stumbled through your divorce blindly.
4. Understanding your finances while you are still married gives you a jump on figuring out how you are going to be able to support yourself after you are divorced.
5. Getting yourself in a more solid emotional place before you start your divorce will enable you to help your kids make a smoother transition during and after your divorce.
Changing Your Head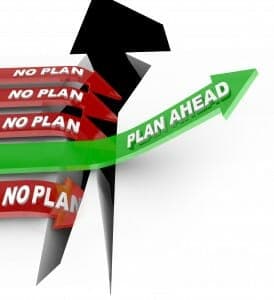 While it might not make you feel good to think about it, preparing for your divorce makes a lot of sense on a lot of levels. The biggest barrier to doing it, for most people, is the conversation they are having in their head about what they "should" do, and their worries about what other people will think if they do plan their divorce with at least half as much care as they planned their wedding.
Unfortunately, all the worry in the world is not going to make your divorce any better. The one thing that will help, is being prepared.
To get help preparing for your divorce, CLICK the button below to get your FREE DIVORCE CHECKLIST.
Get Your FREE Divorce Checklist