Getting the right resources when you are facing divorce can make the difference between barely surviving your divorce, and making it through the process with clarity and confidence.  Listed below are some of the divorce resources I have found that can educate you about the important aspects of  divorce.  Of course, there are many other excellent resources as well.  Some are free, others have a minimal cost.  All are here fore you.
A Divorce Book that Helps You Survive Divorce in Every Way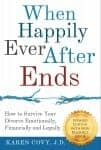 When Happily Ever After Ends: How to Survive Your Divorce Emotionally, Financially, and Legally
 gives you realistic, easy-to-use advice on how to
manage every aspect of your divorce
—from dealing with custody, to managing your finances, to navigating the court system,and dealing with your emotions. As a bonus, it also includes  a comprehensive list of divorce resources, including handy
worksheets, checklists, sample visitation schedules
, and a list of helpful books, blogs, organizations and websites.  
CLICK HERE
Free Information about Divorce, Custody, Kids, Money and More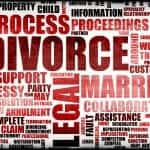 Got questions about divorce? CLICK HERE to get FREE information about the divorce process, grounds for divorce, division of property, child custody, child support, parenting time/visitation,  alimony/maintenance,  and much, much more.
Divorce Magazine

The latest edition of Divorce Magazine is full of articles and information about divorce by a variety of divorce professionals.  This is one divorce resource you are not going to want to pass up. Click on the link below to download your own copy of the Divorce Magazine Divorce Guide, FREE! It is my gift to you. Just CLICK HERE to get your FREE Copy.