F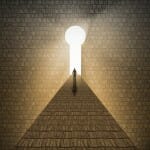 ocus on what matters. It sounds so simple, doesn't it? Yet, as with so many other simple things in life, focusing on what matters, especially when you are caught up in the emotional turmoil of divorce, is much easier said than done. When your marriage is falling apart and your whole life is up in the air, it can be tough to focus on what day it is, let alone on what matters in your divorce … or your life! Here are a few steps you can take to help you focus on what matters and get through your divorce with some sanity.

    1.    Figure out what you want. Seriously. Take some time to honestly answer the question: What do I want? Maybe you want to stay out of court. Maybe you want to make sure the kids are ok. Maybe you want to make sure you have some level of financial security after the divorce is over. Maybe its important to you that your divorce get done as soon as possible so that you can move on with your life. Or maybe you don't want to spend a lot of money getting divorced. Whatever it is that you want, write it down. Make a list.

    2.    Figure out what you need. What do you need to survive after your divorce? Do you need a place to live? Do you need a job? What do you need to be emotionally stable? What do you need to be financially stable? Again, make a list.

    3.    Figure out what your kids need. Be honest. Try to be objective. Studies have shown that children need to have relationships with both parents. So, unless your spouse is abusive or dangerous, start with the idea that the kids need a relationship with your spouse, as well as with you. Build on the list from there. If you're not sure of what the kids may need emotionally, or developmentally, ask a professional, or do a little research on your own. Make a list of what your kids need.

    4.    Prioritize your list. This is the hard part. Go over all of your lists, combine them, and then number your items in order of most to least important. When you're doing this, remember that those things that you or your kids really and truly need to survive are more important than things you simply want.

    5.    Do a Reality Check. Now that you know what you want and what you need, you have to figure out what you can realistically expect to get in your divorce. Talk to your lawyer and your financial advisor. You may want to do some things that are legally impossible, or financially foolish. If that is true, then you need to re-adjust your list and eliminate what is not realistic or appropriate.
    6.    Focus on Your Top Priorities.  You're not going to get everything you want. Life is not like that and neither is divorce. So you need to narrow your list to just those top things which really and truly matter. With luck, you will be able to get everything you need, and at least some of what you want. Everything else is gravy.
    7.    Keep Your Eye on the Ball. Its easy in divorce, when emotions are running high and everyone is frustrated, to get sucked into arguing about things that you would normally never even care about. So, the next time that happens, take a deep breath, remember your list, and focus on what's important. If you find yourself arguing about something that's not on the list – let it go. Its not important.
Following these steps may not solve all of your divorce problems, but if you focus on what matters, you should be on your way to having a much saner, and more sensible divorce.