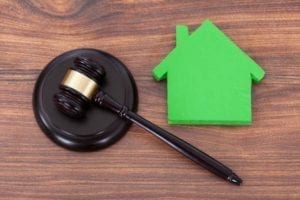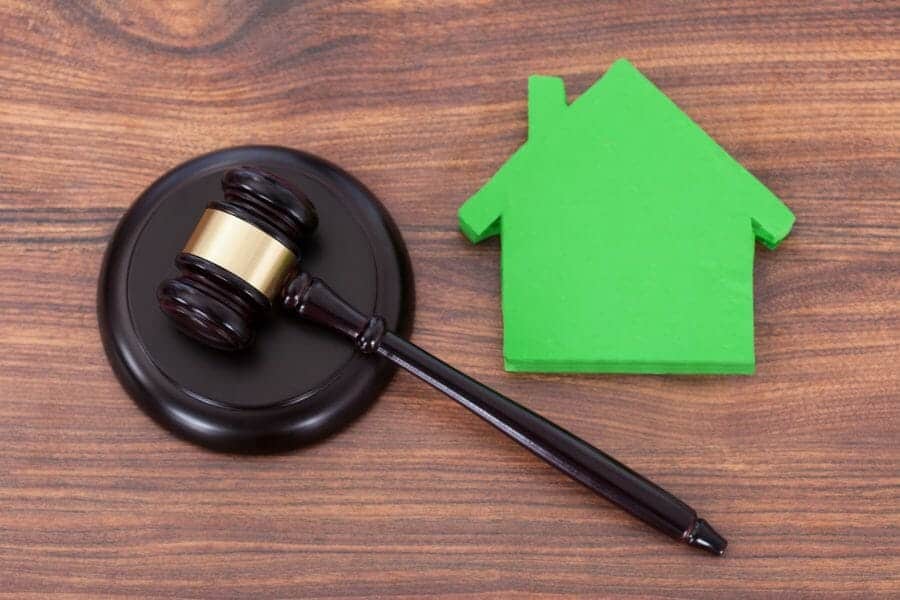 You are facing divorce and the only two assets you and your spouse have got that are worth anything are your house and your retirement accounts. You could keep the house and give your spouse the retirement accounts, or vice versa. But you are not sure which is best. How do you decide who gets the house in a divorce?
Asking the Right Questions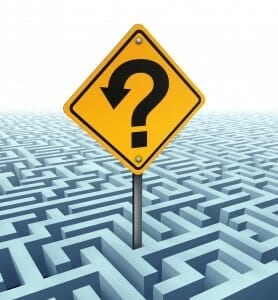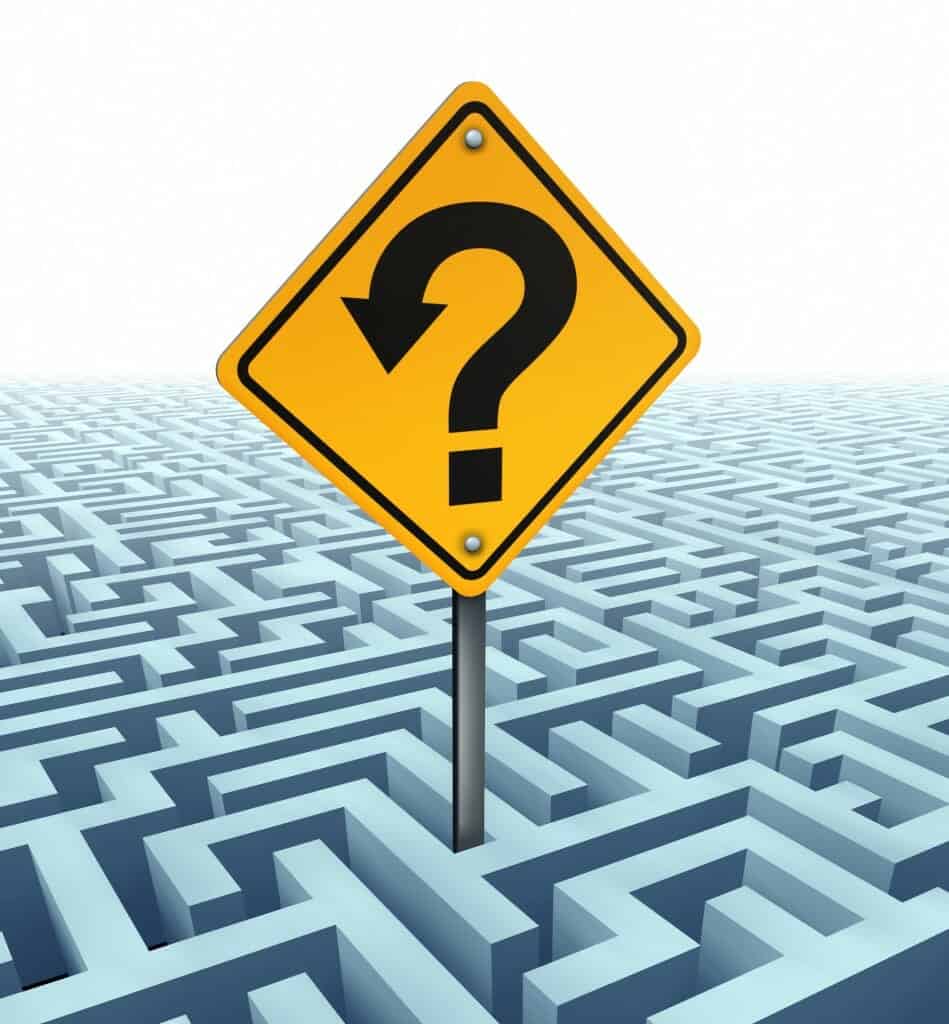 Making good decisions starts with asking the right questions. When you are facing divorce and you only have two items of value to divide, the right question naturally seems to be "Who gets the house and who gets the retirement?" It is not.
Limiting yourself to deciding whether you want the house or the retirement locks you into choosing between two narrow options. You either get the house or you get the retirement. There are no other choices.
The problem with trying to divide your property this way is that, if you and your spouse only have two options, and you both want the option that gives you the house (or not), you are instantly locked in battle. You have no other choice.
Battles create winners and losers. You either get the house, or you don't. If you get the house, you "win." If you don't, you "lose." So, if losing your marriage, your security, your nuclear family, your identity, and a big part of your social circle because of your divorce was not enough, you can add losing your property settlement into your bag of divorce "losses" as well.
Asking yourself, "Who gets the house in a divorce?" is also the wrong question for another reason. Even though most people look at their house as an asset, it is really a liability. After a divorce, when money is tight, that kind of liability can pull you down the financial rabbit hole.
Can You Afford to Keep the House After Your Divorce?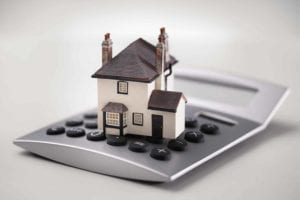 If you want to have a better chance at settling your divorce case without creating World War III, a good place to start is by widening, rather than narrowing, your options. That starts by asking different questions about your home right from the beginning.
Before you ask, "Who gets the house in a divorce?" ask, "Does it make sense for either one of us to keep the house in our divorce?" An equally important question is, "Who can afford the house after the divorce is over?" Keeping the house in a divorce is not always the best financial decision.
If neither you nor your spouse will be able to pay the mortgage, taxes, and insurance for the house on your own after the divorce, then neither one of you can afford to keep the house! Yet, even if one of you can afford the house payments, deciding whether to keep the house in a divorce involves a whole lot more than that.
Doing Your Due Diligence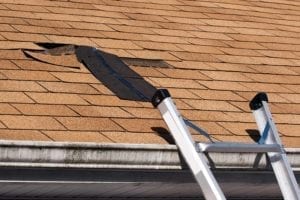 One of the biggest expenses people overlook (or underestimate) in divorce is their home maintenance costs. If you are getting divorced in June, it is easy to forget to include the cost of cleaning your furnace in your post-divorce budget. It is also easy to forget how much you paid last year for gutter cleaning, snow removal, or lawn care unless you actually dig up your receipts. (And, who has time for that?!)
Estimating repairs is even worse. How are you supposed to know if your roof will start leaking soon , or whether the water heater is going to explode, or the sewer pipe will crack? If you decide to sell your house, figuring out repair costs gets even more crazy. If your buyer's home inspector gives you a list of 27 items that need to be fixed before closing, paying for those repairs can eat a big hole into what you assumed would be the profits from your sale.
(CLICK THE BUTTON BELOW to get a FREE Real Estate Document Checklist outlining the real estate documents you need BEFORE you divorce.)
Send Me My Real Estate Document Checklist Now!
What About the Mortgage?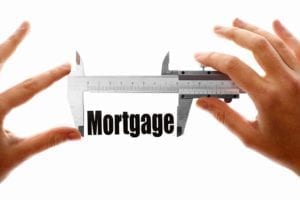 The other complicating factor in determining who gets the house in a divorce is the mortgage. You and your spouse may agree that you can keep the house and buy out his/her share, but if you can't get a mortgage in your name alone, you are not going to be able to buy your spouse out of anything.
Sure, you could give your spouse the retirement while you take the house, but that still doesn't solve your mortgage problem. If you and your spouse are both on the mortgage now, you will both be responsible for paying that mortgage unless you refinance it and put it into your sole name, or you sell the house and pay off the mortgage.
Of course, you could always agree to leave the mortgage in both of your names for a few years, and refinance later. That way you have time to get a better job, create a bigger income and hopefully build up more equity in your home than you had at the time of your divorce.
If home values go up, and mortgage rates stay low, that kind of plan might work well. But if interest rates rise, or you lose your job, or the real estate market takes another dip, refinancing your mortgage in a few years may be impossible. Then you will be forced to sell your house anyway – potentially at a much lower price than what you assumed you would get when you divorced.
What About the Kids?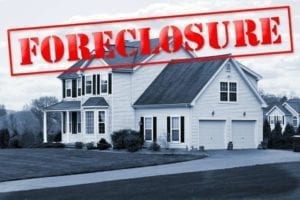 Deciding who gets the house after divorce isn't just about money, though. Unlike a retirement account, a house is more than dollars and cents in an account somewhere. Your house is your home. More importantly, it is your kids' home.
Many people struggle to keep their home after a divorce because they want to provide stability for their kids. So much is changing in their kids lives already because of the divorce, that parents often want to keep their children in the house they have called home for so long.
There is value in doing what you need to make your kids' lives as happy and stable as possible – especially when you are getting a divorce. Giving the house to the parent who the kids live with most of the time makes sense on many levels. But if keeping the house now means that your children will ride the road to foreclosure and financial ruin with you later, then keeping the house may end up doing your kids more harm than good in the long run.
But I Want the House!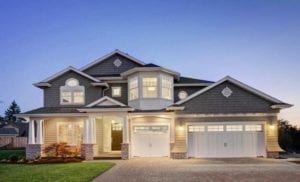 A house is more than bricks and stone and drywall. It is even more than your shelter, your refuge, or your home. In a very real way, your house is a symbol of your identity. It is where you have lived and who you have been for all the years you lived there. It is a part of who you are.
Divorce changes who you are. It can also change your financial position, your social status, and your very place in the world. It isn't surprising then that the thought of giving up your house at the same time you get divorced, feels like another sucker punch to your gut.
The problem is that making financial decisions with your gut is always a risky proposition. No matter how attached you may be to your house, at its core, it is just a piece of property. The decision of whether to keep it, sell it, or fight with your spouse over whether you get it in your divorce, is a financial decision.
So How DO you decide Who Gets the House in a Divorce?
The best way to decide who gets the house in your divorce is to take a step back and look at all the facts and circumstances in your life as they are now, and will be in the immediate future. Be realistic. Take a hard look at your finances. Determine whether you can afford the house and still have money left to eat. Factor in what you think will really be best for your kids. And, consider all of your options.
Maybe you and your spouse would be better off if you sold the house and split the money. Maybe finding a new home and starting a new life would be better for you, and for your kids. Or, maybe not. Maybe giving the house to your spouse will give you more security by giving you a bigger retirement account than you could realistically build for yourself right now. Or, maybe keeping the house really is the best decision for you.
No matter what you ultimately decide to do, if you have taken the time to really analyze your situation, and look at the issue of keeping the house from a financial, as well as a personal, angle, you will be well on your way toward making the decision that is best for you and your family.
Discover the 5 Real Estate Documents you need BEFORE you decide who gets the house in your divorce. CLICK THE BUTTON BELOW to get your FREE Real Estate Document Checklist.