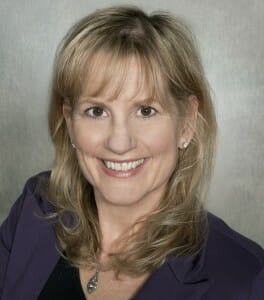 Life is about choices. The choices you make during your divorce will affect the rest of your life, and your kids' lives.  But, to make the best choices, you have to know what your options are.
When it comes to divorce, most people don't know their options. So they turn to lawyers to help them through what will likely be one of the most difficult times in their lives.
The problem is that, the quality of your divorce, and therefore the quality of your life after divorce, depends on which lawyer's office you walk into first. Personally, I don't think that's right.
The Truth About Divorce Lawyers
I have nothing against divorce lawyers. I am a divorce lawyer. But after having worked in divorce for decades, I began to realize that not all divorce lawyers will tell you about all of your options. Not all divorce lawyers want to help you find your own way in divorce, or empower you to make your own decisions.
I am not that kind of lawyer.
I believe that you can make better choices for yourself and your children than I, or any other lawyer or judge, ever could  But first you need to understand how the divorce process works, what the law requires and allows, and what your options are.  You need to believe enough in yourself to know that you have the power and the ability to choose what is best for you. Once you do, you can make choices that will save you time, money, and a whole lot of hurt.
Getting Help from a Divorce Coach
I am a divorce adviser, divorce coach and a divorce consultant.  I can help you understand how the divorce process works, how you can find the right lawyer (if you choose to use one), and what your options really are. Most importantly, I help you figure out what you want in your life, and make a plan for how you can get through your divorce and create a new life that you love (even if you weren't the one who wanted to get divorced in the first place).
If you live in Illinois, I can be your legal adviser.  If you live anywhere else, I can be your divorce coach and consultant. I can not give you legal advice if you live outside of Illinois.
The Divorce Secret Lawyers Know
The secret about divorce that most lawyers won't tell you is that, unless you have a really complicated situation, your divorce is really about 80% emotional, and only 20% legal and financial. Most of what you need to know to get through your divorce is just not all the legal stuff.
If you are looking for a divorce adviser, someone who can educate you about the divorce process, explain how it really works, and help you figure out how to navigate through it, hopefully with less pain and problems, contact me. I would love to work with you.
If you are looking for a divorce coach and consultant who can help you identify and work through the issues you will face in divorce, and who will help you make a plan that will not only help you survive your divorce, but you in a position to thrive afterward, contact me. I can give you the tips and tools you need to get you through your divorce without ruining your life.
If you are looking for a gladiator divorce lawyer to bring your spouse to his or her knees, I'm sorry. I can't help you. There are plenty of divorce lawyers out there who would love to take your money, fight like crazy, and get you your day in court. That's not what I do.
If you are interested in working with me, please let me know.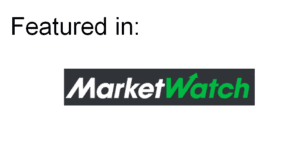 PS Just in case you were wondering about the traditional stuff, I am a lawyer, mediator, arbitrator, educator, collaborative law professional, and a divorce coach. I have helped people get through their divorce pretty much every way that it is possible to do it.
I graduated with honors from the University of Notre Dame Law School. I had my own law practice for more years than I care to admit. When I started my career, I worked for Querrey & Harrow, Ltd., a large Chicago law firm, and then became a Bureau Chief at the Cook County State's Attorney's Office. I have also been an adjunct law professor at the John Marshall Law School.
I am a member of the American Bar Association, The Collaborative Law Institute of Illinois, The International Association of Collaborative Professionals, and the Association of Family and Conciliatory Courts.
I write and speak about divorce a lot. You can find my articles on The Huffington Post, The Good Men Project, Divorced Moms, Guyvorce, Your Tango, Divorce Force, Our Family Wizard, and my own website. You can find my book,When Happily Ever After Ends: How to Survive Your Divorce Emotionally, Financially and Legally
 on Amazon.
If you are looking for someone to talk to your organization or group about divorce, or anything related to divorce, please contact me.
I am a divorce speaker and I routinely give talks and seminars to groups interested in divorce. You can also check out my Media page, if you're curious!
By the way, if you like what I write and want to get my articles delivered right to your inbox every week, CLICK THE BOX below! Make sure you don't miss a thing!
Click Here to Subscribe to Karen's Blog