What is a Divorce Coach?
A divorce coach is a specially trained divorce professional who can help guide you through your divorce so you can make better choices for yourself and your family.  When you are thinking about, or going through, a divorce, a divorce coach can help you understand what you are facing, understand your options, and decide what will be best for you and your kids. If you already are divorced, a divorce coach can help you deal with your ex spouse and create a new life for yourself and your kids.
Do I Need a Divorce Coach?
If you are confused about the divorce process and want to understand how it works, a divorce coach can tell you that. If you don't know how to hire and manage a divorce lawyer, and are afraid that you are going to end up with a lawyer who makes your divorce worse instead of better, a coach can help you learn to deal with your lawyer. Most importantly, if you are worried that you are going to end up getting financially devastated in your divorce, and want to explore how to save money in your divorce, a coach can work with you on that.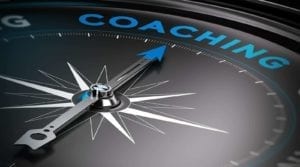 Here are some of the other things a divorce coach can help you do:
Communicate with your spouse (or ex) better
Focus on what is important to you
Decide what divorce process (divorce mediation, divorce litigation, collaborative divorce) is best for you
Get though your divorce without losing your mind
Save time and money in your divorce
Work out critical parenting issues with your spouse
Prepare for mediation
Prepare for court
Move through your divorce in a way that prepares you to create a life that you love
What a Divorce Coach is NOT
A divorce coach is not a therapist. A therapist works with you to look at your past and figure out how it has affected your present. A divorce coach takes you where you are at, right now, and helps you focus on your future.
Most of the time, a divorce coach is also not a lawyer. (I happen to be both.  But if I'm working with you as a divorce coach, I can not give you legal advice.) What I will give you is an experienced sounding board – someone who knows how the divorce system works, and can guide you through your divorce journey with confidence and clarity.
What Kinds of Things Can a Divorce Coach Help With?
A divorce coach can help you figure out whether you want to get a divorce and deal with the divorce you're facing (whether you wanted it or not.) Here are some of the issues a divorce coach can help you navigate:
How to decide whether you should stay or go.
How to prepare for divorce (Yes. I know how that sounds. Trust me. Not preparing for divorce is worse!)
What you can do if you want to work on your marriage (assuming your spouse does too!)
Understanding the divorce system.
Deciding which divorce process will be best for you and your family.
How to choose and deal with a divorce lawyer.
How to put together a divorce team that supports you, but doesn't break the bank.
What you can do to save time and money in your divorce.
How to make goals in your divorce and a workable plan to achieve those goals.
How to keep your divorce moving forward in the most effective way possible.
… and so much more!
Is Divorce Coaching Right for You?
Divorce is a legal process.  But it is also so much more.
Divorce is emotional.
Going through a divorce is like riding a roller coaster without the safety bar on it. One minute you're up. The next minute you're down. In between you often feel like your stomach is coming up through your mouth, and you're not sure whether you should let go of the sides of the car, or just puke all over yourself.
I get it.
As your divorce coach, I can help you keep your eye on where you want to be, so that you don't let your emotions sabotage your common sense.
Divorce is financial.
You have to divide the money that used to support one household and stretch it to cover two. That's not easy. What makes it even worse is that you might not even know what you have, or what you owe. You may not be sure about your income and expenses. Personal finance may not be your thing.
The problem is, when you are going through a divorce, whether money has been "your thing" or not, you've got to make it your thing! You've got to understand your personal finances on a truly intimate level.
If you've never done that before, it's scary.
Of course, even if you've been the one who handled the finances in your marriage, that doesn't make dealing with them in divorce any less scary. Maybe you know, all too well, what divorce is going to do to your budget, and your lifestyle.
What you need is a partner who can help you brainstorm your financial options and figure out how to choose the least awful one. (… or the best one. You never know!)
As your divorce coach, I can help you organize your financial documents and figure out where you stand financially. While I'm not a financial analyst or a financial planner, with decades of experience working with divorcing people, I can help you start to get a grip on your personal financial situation, and point you in the right direction if you need more detailed financial help.
Divorce is also relational.
It affects your kids. It affects your family, and your friends.
Most people are terrified that their divorce will ruin their kids' lives forever. That doesn't have to happen. But, it can. So often, in divorce, it's the kids who suffer.
As your divorce coach, I can help you really put your kids first. Decades of experience have shown me what really damages kids. I can help you put together a Parenting Plan and a Parenting Schedule that will work to suite your kids' needs. I can also help you learn to communicate with your soon-to-be-ex as a co-parent. (Like  it or not, parents are parents forever. You've got to figure out a way to communicate with your ex that works — at least for the kids!) Finally, if you have deeper parenting issues, and need guidance from a child psychologist or therapist, I can point you in the right direction so that you can get the help you need.
Divorce is a process. 
If you don't understand how that process works, you can make mistakes that will follow you for a lifetime. What's really scary is, you may not even realize you've made a mistake until it's too late.
As your divorce coach, I can help alert you to the dangers in the divorce road. I can help you understand how the divorce system really works. I will help you figure out what your choices in your divorce journey are, so that you can make the best choices possible for yourself and your family.
How We Can Work Together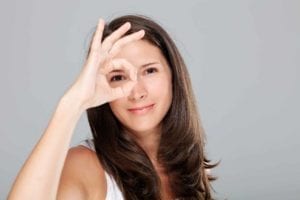 If you are interested in working with me, here is what you do.
Contact me. You can either fill out a contact request from this website, or call me at (312)236-1670.
From there, I will be in touch.
Yes, it is really that simple.