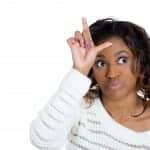 No one says it – at least not to your face. But you feel it. You see the judgment in people's eyes when you tell them you are getting a divorce. You hear the criticism in their voice when they ask whether you are sure that you are doing the right thing. No one has to say anything. You know what they are thinking. You are getting divorced: You are a failure. But they are wrong (and so are you if you believe them!) Getting divorced does not mean you are a failure. It means your marriage is ending. That's all it means.
The Meaning of Failure
Webster's Dictionary defines failure as "a fracturing or giving way under stress." Using that definition, divorce certainly would be "a failure." Most marriages that end in divorce do so because they fractured under stress. But, is that definition accurate? It is certainly not complete.
Webster's Dictionary also defines failure as "a lack of success." Using that definition, is a marriage that ends in divorce "a failure?" Is ending an abusive marriage "a failure?" Is divorcing an alcoholic or a drug addict who is endangering your sanity or your children's health "a failure?"
As Louis C.K. quips, "No good marriage ends in divorce." So why is ending a bad marriage a failure? (Not that Louis C.K. is the world's top expert in marriage and divorce …. But, it's still a really good point!)
The truth is that, whether or not something is "a failure" depends completely upon how you define the word "failure."
How Do You Define Failure?
Even though almost half of all marriages now end in divorce, we still cling to the misguided belief that, unless a marriage lasts until death, it failed. Personally, I don't think that is true. I think that many marriages that ultimately end in divorce were happy, healthy, and "successful" for at least some amount of time.
Why doesn't that count?
Why do we say an entire marriage "failed" just because at some point before one of the parties died, the marriage ended? That seems profoundly unfair, not only to both of the people in the marriage, but to the entire institution of marriage as well.
It's like not giving yourself credit for running an entire marathon if you tripped and fell five feet before the finish line. Did you finish the marathon? Technically no. But did you run the whole damned thing less five feet? Yes! Yes, you did! And, guess what? That matters!
While we are talking about failed marriages, it is helpful to flip the question around.
If a marriage "fails" if a couple divorces, then does it automatically "succeed" as long as a couple stays together until someone dies? If the only measure of success is whether or not the marriage lasts until death, then happiness, love, security, stability, and a thousand other benefits that marriage is supposed to provide really don't matter at all.
Sorry, but I don't buy that definition. Marriage has got to be more than a simple test of endurance!
And what about marriages that are "bad" by anyone's definition? What about marriages that involve physical, financial or severe emotional abuse? What about when one spouse is a serial philanderer who cheats all the time? Are those marriages "successful?"
I don't think so.
In my book, any marriage that harbors physical abuse is NOT "successful."  Any marriage that is "dead" in every sense of the word except that it contains two people who are still breathing is NOT "successful."
Marriage, real marriage, "successful" marriage, is so much more than all of that.
But What if My Marriage Wasn't Abusive?
At this point you may be thinking, "Sure. Ending an abusive marriage isn't a failure. But what if my marriage didn't involve physical abuse?"
Great question.
The answer is simple. You are not your marriage. Even if you divorce, that describes what happened to your marriage. It is not a permanent commentary on YOU as a human being.
You are more than what you did or didn't do. There is so much more to you than your role as a husband, wife, father, or mother. You are a thousand things beyond simply being "married."
One of those things, for better or worse, is that you are are human.
You may not be perfect. (That's pretty much the definition of being human.) But, in spite of whatever imperfections you believe you have, you are enough.
Of course, the problem is that, even if you understand all this logically, that does not change the fact that, when you get divorced, you still feel like a failure.
That is the real problem.
You have confused what you have done, or what has happened to you, with who you are.
Getting Divorced Does Not Mean You Are a Failure
So many of us personalize our shortcomings. "My marriage ended," turns into "My marriage failed." That, in turn, becomes "I'm a failure."
With all due respect, that's a huge leap in logic!
Even if your actions, or inaction, contributed to the demise of your marriage, that doesn't make you a failure.
It may mean you made mistakes, or exercised bad judgment. It many mean you were foolish, insensitive, arrogant, or even stupid. All of those words define how you may have acted. But, fundamentally, they do not define who you are as a human being.
Now, all of this is not to say that you are not responsible for your actions, or that you shouldn't take your marriage, and your marriage vows seriously.
If you caused the breakdown of your marriage, then you absolutely need to look at your behavior and take responsibility for any harm you caused. But, what you don't need to do is spend the rest of your life in shame, feeling like a failure because of what you did.
If you made a mistake, own it. Do your best to right your wrongs. Apologize. Then forgive yourself, forgive your spouse, and move on.
You are More than Your Divorce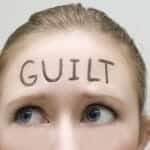 Divorce happens. Whether you think it is right, wrong, good, or bad, the simple truth is: divorce happens.
When it happens to you, it sucks! But, beating yourself up about being "a failure" on top of going through the rest of the emotional turmoil that surrounds divorce doesn't help.
It just makes you feel worse. It strips you of your power, and makes it harder for you to heal after your divorce is done.
Unfortunately, huge parts of our society have not yet evolved past blame and shame.
The sad reality is, you will probably be judged by that part of society who is stuck in a blaming mentality. You will likely still feel people judging you and labeling you "a failure" because your marriage ended.
But you don't have to buy their definition or their judgment.
You have the power to create your own definition of yourself and your life.
Who are you? Divorced, yes. But a failure? Not by a long shot.
________
If you want to get through your divorce without missing anything, you need the right tools. CLICK THE BUTTON below and get your FREE DIVORCE CHECKLIST. Make sure you don't miss a thing.
Send me My FREE Divorce Checklist