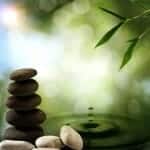 Divorce is one of life's most stressful events.  It is this stress that will derail your concentration, your energy and your ability to negotiate your future.  How you manage your divorce stress will have a huge impact on you, your children, your friendships and your financial and parenting outcomes.  Here are 5 effective tools to reduce divorce stress.
Take 3 Deep Breaths
Inhale for a count of 5 from the bottom of your diaphragm and exhale for a count of 5.  Repeat 3 times.  Research has shown that your muscles relax, oxygen delivery improves, your blood pressure goes down, endorphins are released, as well as harmful toxins so you have better energy.
Drink Water
Just like a car, being down a quart of water will elevate your heart rate and make your body less able to fight off stress.  So top up your tank and keep drinking water.
Get Some Exercise
20 – 30 minutes of brisk walking has the same effect as a mild tranquilizer.  Both endorphins and alpha waves are produced and these promote a sense of relaxation and well being.
If anger is the issue, work your upper body.  You could walk to China and it won't do a thing for your anger.  Punch pillows or hit the gym and lift some weights.  This will move your anger around and help dissipate it.
Stretch
Stretching releases tension in your muscles and promotes blood flow to your nervous system, digestive system and brain.  So counteract those tight muscles with touching your toes and stretching your spine.
Get Sleep
Lack of sleep reduces mental performance and your body's ability to cope well with stress.  It can impair your functioning as much as if you were legally intoxicated.
Here are some tips for getting some sleep:
Set your alarm to wake up at the same time every day. This is even more important than going to bed at the same time every day.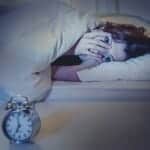 Turn off all electronic screens an hour before going to bed.  Read a book or a magazine or write in a journal.
Don't exercise within two hours of going to bed.  You need to give those endorphins some time to dissipate.
Your mother was right about warm milk before bed.  The heat activates enzymes that aid sleep.
When you use these 5 tools to reduce your divorce stress effectively, you support your body so it can help you rather than hurt you.   And if you incorporate these habits into your daily routine, you'll minimize your stress and improve your chances for a better outcome.
Kate van Dyke, MA, PCC, is a Mediator, Collaborative Law Fellow, Divorce Educator and Divorce Coach and creator of the @divorce online divorce education program.

Guest blog by Kate Van Dyke, President of @divorce.com.