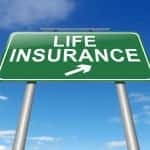 Life insurance is not a sexy subject. Discussing life insurance, to be quite honest, is about as exciting as talking about your dental work – you know it matters, but it's not something you normally want to discuss. When you are getting a divorce, though, not only do you have to talk about it, but you have to understand it. Why? Because life insurance matters in divorce.
Life Insurance as an Asset to Be Divided in Divorce
There are many different types of life insurance policies, but, in general, most life insurance policies fall into one of two categories: term life insurance, or whole life insurance. (There is also "universal" life insurance, but that is basically a variation of whole life insurance.)
A term life insurance policy is typically in effect for a certain period of time: a "term." After the term is over, the policy expires. Term life insurance policies have no cash value – the premiums you pay only buy you a death benefit. That is, when you die, the life insurance policy pays the death benefit to your named beneficiary. Term life insurance is typically much less expensive than whole life insurance.
Whole life insurance has no set term, it simply continues on for as long as you pay the premiums. It also has both a death benefit and an investment feature – i.e. cash value. That means that not only will the life insurance company pay your named beneficiary a certain amount when you die, but the policy itself also has a value while you are alive. The cash value is typically much less than the amount of the death benefit, but it is an asset.
From a financial perspective, there are important planning considerations that may affect which type of life insurance policy a person buys. From a divorce perspective, the one thing that you really need to know is that every type of life insurance provides a death benefit, but only whole and universal life insurance policies have cash value that may be considered a marital asset.
Life Insurance as Security
In a divorce, life insurance is typically used to secure one party's ongoing financial obligations to the other party or to the children. That way, if the spouse who is obligated to pay child support or maintenance dies, the life insurance proceeds which the other spouse receives will make up for the income which the dead spouse will obviously no longer be around to pay.
Life insurance may be required to secure the payment of child support, children's extracurricular activities, medical and educational expenses, children's college expenses, spousal support/maintenance/alimony, or any other type of ongoing financial obligation from one spouse to another.
Why Life Insurance Matters in Divorce
Life insurance is very often an overlooked asset in a divorce case. Sometimes it is overlooked because people don't realize that a particular policy has a cash value that was accumulated during the marriage. Other times, particularly if a whole life policy has been around for years and has been paid in full, people just forget it exists. (Of course, there are still other times when one spouse actively conceals the existence of the policy from the other spouse, too.)
Knowing whether any life insurance policies exist, and knowing what kind of policies they are, is important when you are dividing up the assets in your marital estate. Life insurance also matters in divorce if you need it for security. But, what really matters most is making sure that whatever life insurance policy is required actually exists.
What You Really Need to Know About Life Insurance and Divorce
I know this sounds pretty basic, but it's true: life insurance only works if you have it. And, if you (or your spouse) dies without it, you can't go back and buy a policy retroactively.
It doesn't matter what your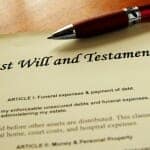 divorce judgment says. If your spouse was supposed to maintain life insurance to secure child support, spousal support, or the payment of some other expenses, and your spouse dies without having that insurance, you are screwed.
Yes, if your spouse didn't maintain life insurance like your divorce judgment required, you can probably make a claim against your spouse's estate in the amount of the unpaid obligation. But if there aren't enough assets in your spouse's estate to pay you, what are you going to do?
Making a claim in a probate estate can be a long and drawn out process. It also usually requires an attorney to pursue it. So, at the same time your child support/spousal support money has dried up, you will have to find the money to hire an attorney to make a claim against your dead ex-spouse's estate, and hope that your claim succeeds, and that there is enough money in the estate to actually pay the claim. All in all, that is not the position you want to be in.
What You Can Do
No one (or at least no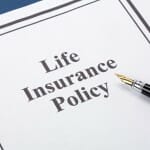 one who is not a masochist) wants to have to keep harping at their ex spouse for proof that s/he has a life insurance policy long after their divorce is over. Yet, unless you have that proof, you can't be sure that, if your ex should die, you and your children will be protected. So, what can you do?
1. Make sure that your divorce judgment states that, if your ex is required to maintain life insurance for a certain period of time, that s/he is also required to provide you with proof that that insurance is in effect.
2. If you are not yet divorced, write a provision into your settlement agreement or divorce judgment that gives you the ability to contact your spouse's insurance company directly for proof that the life insurance policy is still in force and that you are still named as the beneficiary with the required death benefit amount;
3. If you are already divorced, see if you can get your ex to just agree to authorize the life insurance company to give you proof that his/her life insurance policy is still in force with the proper beneficiary designation. (You may doubt that your ex would ever do this, but, honestly, your ex probably doesn't want to hassle with this any more than you do. Allowing you to talk to the company directly makes everyone's life easier.)
4. Make sure to ask your ex for proof of the existence of the required life insurance at least once per year.
5. If your ex absolutely refuses to give you proof of the existence of the life insurance policy, consult with a lawyer and figure out your options. (I don't want to encourage litigation, but, this may be your only choice.)
Dealing with your ex's life insurance, and making sure it is in force, is usually not anyone's idea of a good time. Not dealing with your ex's life insurance, can be financially catastrophic. Whether you choose to tackle this issue, or avoid it, though, one thing is certain: when it comes to divorce, life insurance matters.