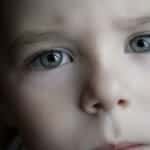 You can't help it. It's not that you are wishing evil upon your spouse while you are going through a divorce (ok, maybe you are!), but, you can't help thinking, every now and then: what would happen if my spouse just died? Normally, of course, those passing thoughts just, well, pass. Somehow you and your now ex both survive your divorce and go on. But, what happens after the divorce? If you still have young children, what happens to child support after death?
Hindsight is 20/20
While most people assume that their ex will be around to support the kids until they are grown and gone, life doesn't always cooperate. When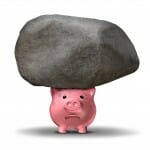 something happens, and your ex dies, your kids will not only suffer emotionally, but they (and you) might take a huge financial hit, too.
If your ex is paying child support, and s/he dies, who is going to support your kids then? Answer: You. Alone. You will be solely responsible for supporting your kids. If you had the foresight to put a provision in your divorce decree requiring your ex to maintain life insurance for the benefit of the children, AND your ex really did it, great! If not? …
But, Won't the Kids Get an Inheritance?
The problem with relying on your (now) dead ex to provide something for your children after his/her death is that you have no control over what your ex does after your divorce. Zero. What's more, by the time you realize you have a problem, your ex is dead. So now, you are not even dealing with your ex. You are dealing with his/her parents, siblings, or even his/her new spouse and perhaps a bunch of step children. Clearly, this is not where you want to find yourself.
Here's the hard truth: after you are divorced, your ex can do whatever s/he wants with whatever s/he owns. Your ex does not have to leave your kids a dime … unless, of course, you had the foresight to require certain money or property to be set aside for the kids in your divorce decree.
How can you make sure that your kids are not left destitute and the your ex somehow provides child support after death? Here are 8 tips for making sure your kids are provided for if your ex dies.
5 Tips for Securing Your Kids' Financial Future if Your Ex Dies
1. Plan ahead! If you only do one thing to secure your kids' financial future it is this: plan ahead! You MUST make sure your divorce decree provides that your ex has to maintain life insurance naming you or the children as beneficiaries. Otherwise, you may find yourself S.O.L. after your ex dies.
2.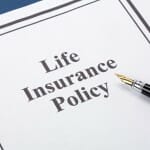 Make sure your ex actually maintains the life insurance policy. It doesn't matter what the divorce decree says. If your ex never buys a life insurance policy, or if s/he buys one but then doesn't pay the premiums, there is no death benefit for you to get. Yes, you can make a claim against your ex's estate for the amount of money the policy should have provided you, but doing that takes time and money. What's more, if your ex dies penniless, you are screwed!
3. What's good for the goose … If you really want to secure your kids' financial future, remember that you count too! Even if you are not making a lot of money (and especially if you are!) you are providing support for your children. What happens if you die? Term life insurance is typically not that expensive. As soon as you can afford it, think about getting a policy on your own life as well.
4. Consider Funding College Accounts Now. This is another area where your kids can suffer if your ex has died before they are adults. Even if your divorce judgment provided that your ex was to contribute to your kids' college education, if your ex dies without funding a college account, where is the money going to come from? Yes, you can make a probate claim against his/her estate for this too. But making sure the account is funded before s/he dies is much cleaner, easier, and better.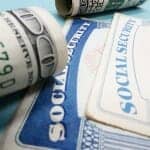 5. Don't forget about Social Security. In most cases, children are entitled to receive social security benefits if one of their parents dies while they are underage. Regardless of what your ex did or did not leave to your kids, make sure that you don't leave money on the table. Collect the benefits that your children are entitled to receive.
It's easy to not deal with the issue of death when you are going through a divorce. There are so many more pressing concerns, and death seems so far away, that it's tempting to not address the issue of providing for your children after death at all. It seems like just one more argument you don't need to have.
The truth is, though, that unless you provide for child support after death while you are still alive and going through your divorce, chances are, you won't do it at all.