When you're divorcing a narcissist, the rules are different.
In a "normal" divorce (if there is such a thing), people get angry and then they get over it. They do stupid things, but then they feel sorry about it. Their divorce craziness is more like temporary insanity than a permanent mental illness.
Divorcing a narcissist is a whole different ball game.
When you're divorcing a narcissist, they never get over it – even if getting divorced was their idea! They will consistently do what's best for them, no matter who they hurt in the process – even if it's their kids.
What's worse, they never feel sorry for what they do. Never.
Are You Divorcing a Narcissist?
When you're getting a divorce, it's easy to jump to the conclusion that your spouse is a raging narcissist. S/he no longer seems to care about you – at all! S/he does things on purpose just to hurt you. What's more, your spouse seems to have turned into someone you no longer even recognize: selfish, childish, and totally oblivious to everyone else in the world – especially you!
Yet, there is a big difference between someone who displays narcissistic tendencies during a divorce, and someone who is a true, full-blown narcissist.
What is a Narcissist?
According to the DSM, narcissists have a grandiose sense of self-importance. They feel entitled to everything. They believe they are special. They have no problem taking advantage of anyone. They are often envious of others and they lack empathy.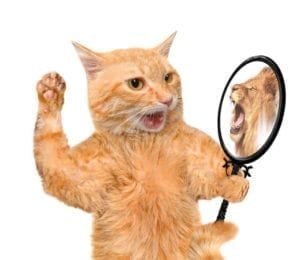 On the surface, that definition could describe most of the people you find in divorce court.
The truth is, narcissism is what is known as a "spectrum disorder." It exists on a continuum. You can have a few, mild narcissistic traits. (Most of us do!)  You can have a full-blown narcissistic personality disorder. Or, you can fall somewhere in between.
Divorce rarely brings out the best in anyone. The stress and uncertainty of divorce can easily heighten any narcissistic tendencies your spouse may have. That's why so many people going through a divorce seem to be narcissists.
Yet, true narcissists didn't just start acting out during their divorce. They were acting out long before then.  Divorce may have made their narcissistic behavior worse.  But it didn't fundamentally change their personality.
What Difference Does a Label Make?
While it's tempting to want to demonize your spouse when you are going through a divorce, especially a hotly contested one, labelling your spouse as "a narcissist" probably isn't going to help you much in your divorce. In fact, it could actually hurt you.
Judges and lawyers hear spouses call each other names all the time. So, calling your spouse a narcissist isn't going to convince anyone that it's true. It also diverts your attention away from the real issues in your divorce.
Think about it: would you rather spend your time and money resolving the issues in your divorce that matter (things like where your kids will live, when you will see them, how you will support them, etc.) Or would you rather spend your resources trying to prove your spouse is a narcissist? (Here's a hint. Even if your spouse IS a narcissist, that probably won't change the outcome of your divorce very much.)
The bottom line is that, trying to prove your spouse is a narcissist is the surest way to guarantee that you get sucked into his/her drama. If you want to avoid the drama, you've got to take a different approach.
10 Rules for Divorcing a Narcissist
1.Forget about having an amicable divorce.
If being married to a narcissist seemed like hell, divorcing a narcissist is hell on steroids! Separation and divorce trigger the narcissist's deepest insecurities and fears of rejection and abandonment. While no sane person wants to spend years of their life and tens (or hundreds!) of thousands of dollars on legal fees in their divorce, narcissists are different.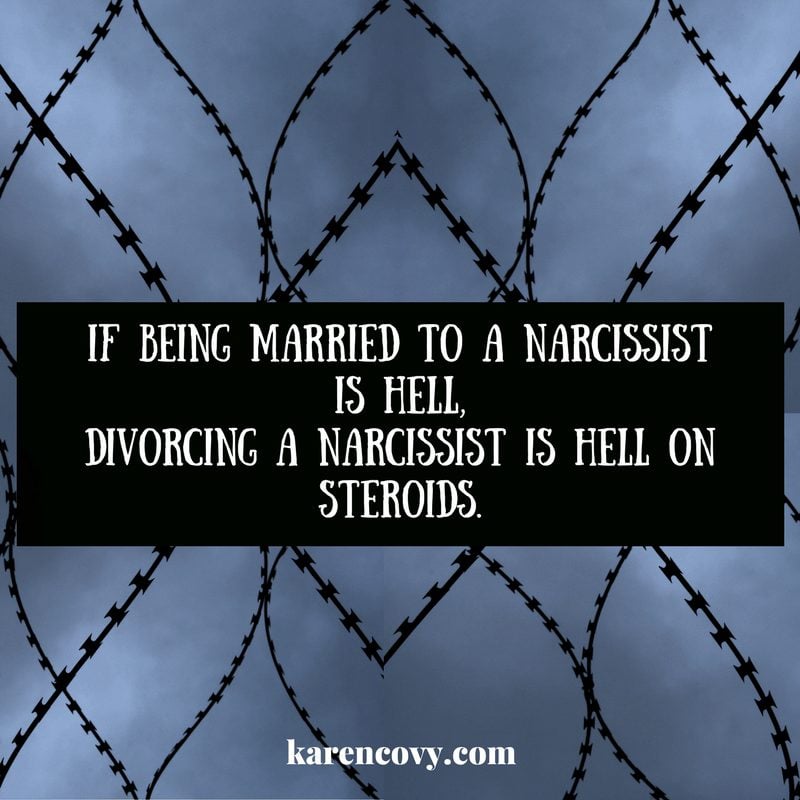 For narcissists, divorce is not just the end of their marriage. It is a full-blown existential crisis. Don't expect them to go down without a fight.
2.Don't take the bait.
Narcissists feed on your emotions. They enjoy getting a reaction when they push your buttons. They LOVE drama! So, the more you act and react to what a narcissist says and does, the more the narcissist wins.
The only way you can come close to "winning" with a narcissist, is not to engage in their battle in the first place.  If you fight, you will lose. Controlling your own emotions, and refusing to allow yourself to get sucked into the drama, is the only way you stand a chance at coming out of your divorce with your sanity and self-respect intact. (HINT: Get a therapist now. You're going to need the support.)
3.Accept that everything is going to be your fault … at least according to your spouse.
Narcissists don't accept responsibility for their own bad behavior. Ever. They are also hyper sensitive to criticism. That means that, at least as far as the narcissist is concerned, nothing bad is ever their fault. By default, that means that if something bad happened, it must be your fault.
If you get all tied up in knots trying to prove that you are "the good guy," you will waste an enormous amount of time and energy. Nothing you can ever say or do will make the narcissist believe that s/he is wrong. What's more, unless the "bad behavior" you are contesting is legally relevant, the judge probably doesn't care about it either. (Sorry!)
4.Don't even think about what's "fair."
In divorce, "Fair" is just another four letter word that starts with "F." Nothing about divorcing a narcissist is going to be fair. Period. Full stop.
The more you focus on how unfair your situation is, the more miserable you will become.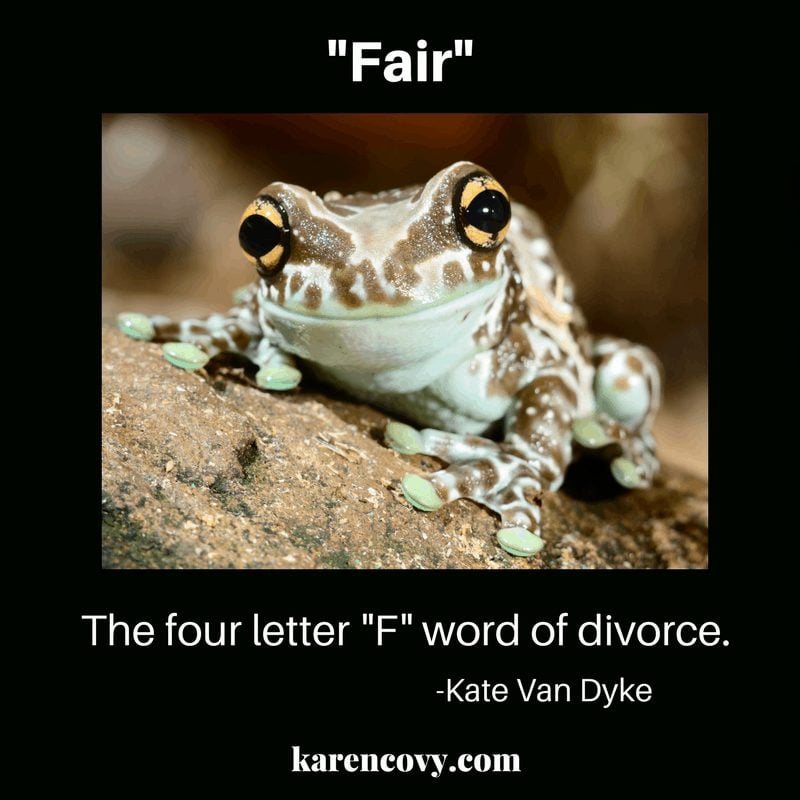 It sounds corny, but your mindset makes an enormous difference in the amount of pain you feel while you are going through a divorce. In the long run, you will be much happier if you focus on your own goals, than you will be if you focus on all the crap that your spouse is "getting away with" in your divorce. (And your spouse will very likely get away with a lot.  Again, sorry!)
5.Do your best to limit your court time.
The legal system is a narcissist's Disneyland. They thrive on conflict and court room drama. The same legal hearing that has your stomach tied in knots for weeks in advance, gives them an emotional high. The problem is, none of the alternatives to going to court are going to work well when you're divorcing a narcissist either. (Another, sorry!) Plus, they are all voluntary. So, no matter what you do, you're likely to end up in court.
While you can't stop your spouse from going to court every other day, you can work on dialing down the drama on your end. Don't initiate court action unless you have no choice. When you do go to court, keep your cool.
6.Don't assume that the judge will see through the narcissist's B.S.
Narcissists, especially those who are attractive, successful and financially well-off, excel at charming people. Remember: they charmed you, too! They WILL charm the judge … at least at first.
The only way to show the judge your spouse's true colors is with evidence. You will need to present the court with cold, hard facts. Making impassioned, emotional pleas to the judge only makes you look crazy. Plus, your spouse is probably doing his/her best to manipulate the judge into believing that YOU are the real bad guy! You'll be much better off keeping your mouth shut until you can prove every word you say.
7.Document everything.
One of the narcissist's most common tactics is known as "gaslighting." S/he will purposely say or do things to make you question your own sanity. A narcissist will lie or "change the story" in order to manipulate you into believing what s/he wants.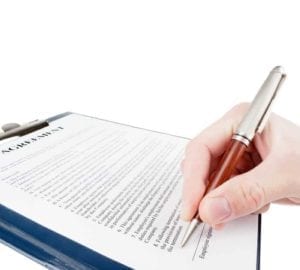 What's more, narcissists can be so convincing at doing this that eventually even you start doubting yourself on an epic scale.
The only way you stand a chance at combatting a narcissist's manipulation of the truth is by documenting everything you can. Keep records of everything. If you have to talk to your spouse face-to-face, always do it when someone else is present. That way, there is always someone who can verify what your spouse really said. (NOTE: Do NOT use your children for this!)
8.Rally your troops around you as soon as you can.
Expect your spouse to try to separate you from your family and friends. S/he will play the victim to everyone, and will try to make everyone see you as the bad guy. What's more, your spouse will try to get to your family and friends first, so that s/he can convince them that you are horrible, while s/he is innocent.
The sooner you can build your own divorce support group, the better off you will be. It doesn't matter if some of your family and friends side with your spouse. All you need is a core group of people who know you, believe you, and can be there to emotionally support you as you go through your divorce. Plus, you are also going to need a good therapist, someone who understands narcissistic behavior, and can keep you from feeling like you're the crazy one.
9.Minimize your face time.
Engaging in daily battles with your spouse will drain your energy and keep you from making forward progress on the things that really matter to you. Unfortunately, if you have kids, you are going to need to deal with your spouse all the time. You will have to communicate with your spouse, whether you want to or not.
Do your best to limit your communications to email and text. That serves two purposes: 1) it eliminates verbal confrontations every time you see your spouse; and 2) it creates a record of everything that each of you says. That eliminates a lot of the "he said/she said" battles in court. (There are  a lot of really cool automated parenting apps that can help you manage your co-parenting communication. CLICK HERE to check out the most popular Co-Parenting Tools.)
10.Set boundaries and stick to them.
Narcissists have no boundaries. They have an extreme sense of entitlement. They believe they deserve everything they want. Other people, including their kids, exist simply to serve their needs.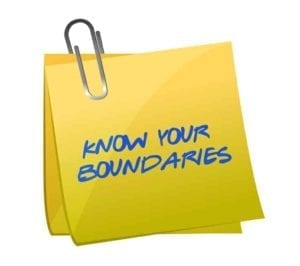 What's more, because they lack empathy, they can't even understand that anyone else has needs.
If you don't set firm boundaries with a narcissist, you will forever be a pawn in their own private chess game. You need to establish what you will and will not tolerate. When you make agreements, you need to put them in writing and make them as detailed as possible. Then you need to enforce your agreements all the time.
_____________