… But You Are Getting Divorced Anyway.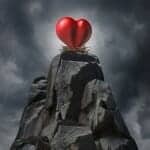 Not everyone believes in divorce. Some people don't believe in divorce for religious reasons. Other people don't believe that it is ever ok to break a vow. Still other people believe that, although divorce may be an option for other people, it is not an option for them.
While I would never criticize anyone's values or question their religious beliefs, if there is one thing I've learned by practicing divorce law for more than 20 years, it is this: It doesn't matter what you believe. Divorce happens.
If You Don't Believe in Divorce, How Can it Happen to You?
Every state in the U.S. now recognizes some form of no fault divorce. That means that, if your spouse wants a divorce and you don't, you can make the divorce process take longer. You can make it cost more. But, you can't stop it. Period.
Of course, it is tempting to think that you can talk your spouse out of getting divorced if you just try hard enough. Maybe you think that getting your priest/pastor/rabbi/religious leader involved will help bring your spouse to his or her senses. Maybe you believe that if you can just get your spouse to go to marriage counseling with you, all will be well again.
Maybe it will. By all means, before you throw in the towel on your marriage, you should try everything in your power to save your relationship.
Just understand one thing: Sometimes, nothing you do can save your marriage. Sometimes, no matter what you want, no matter what you do, and no matter what you believe, you end up facing divorce anyway.
What if You are the One Who is Thinking About Divorce?
The only thing worse than having a spouse who wants a divorce when you don't, is being the spouse who is considering divorce when you never thought it would happen to you.
How can that be? Maybe you are in an abusive relationship. Maybe your spouse has become an alcoholic, or a drug addict. Maybe your spouse has developed a mental illness and you just can't handle it. Or maybe, for whatever reason, you are just plain miserable in your marriage and you know you have to get out. What do you do then?
The Answer is Always the Same
It might sound odd, but the truth is that it doesn't really matter whether you are the one who is thinking about getting divorced, or whether getting a divorce is your spouse's idea. The best way, maybe the only way, to handle the situation and come out whole is to do two things: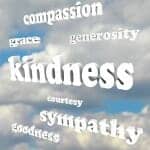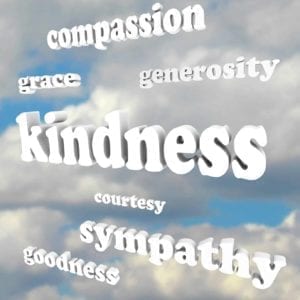 1. Be Kind
2. Forgive
Be Kind? Are You Crazy?!
We are all human. At one time or another, we all need a break – especially when we are going through something as emotionally traumatic and totally life-changing as divorce. What's more, we need to show a little kindness to two people: our spouse and our self. (And, if you have children, you need to be especially kind to them during this process, too.)
What does it mean to be kind your spouse? It means that, no matter what else you do, you take the high road – whether your spouse deserves it or not. It means that you do your best to stop yourself from being vengeful and you at least try not to be too mean most of the time.
You won't always succeed. That's ok. You're going for kindness, not sainthood. You will lose it sometimes. You will feel mad, sad, angry, frustrated, hurt, depressed and a thousand other emotions before your divorce is done. That's ok. But if you at least think about being kind, you have a much better chance of actually hitting the mark most of the time.
Why be kind to your spouse if your spouse is the one who caused the problem in the first place? Two reasons:
1. Holding on to anger doesn't just hurt your spouse. It hurts you. It also hurts your kids.
2. What goes around comes around. If you treat your spouse poorly (even when s/he deserves it! ) your actions will someday come back to bite you too.
Being kind also means being kind to yourself. It means not beating yourself up for being "a failure," or for making mistakes. Everyone makes mistakes. Yes, this mistake really hurts. But that is only more reason why you should be kind to yourself. Going through a divorce is punishment enough. You do not need to add to your pain by beating yourself up, too.
Forgiveness
Not only do you need to do your best to be kind to yourself and your spouse, but you also need to try to open your heart and learn to forgive both of you, too. You may not be able to do it right away. As a matter of fact, you won't be able to even think about forgiveness until you have dealt with the anger and sadness and loss that is so much a part of divorce. That's normal. But, at some point, you want to be at the point where you can find it in your heart to forgive.
A lot of people don't want to forgive their spouse. They mistake forgiveness for softness. They are afraid that if they forgive their spouse, they will be perceived as weak. Worse, they will perceive themselves as weak.
But forgiveness is hard. Forgiving a spouse who divorced you and violated every value that you ever held dear is hard. Weak people don't forgive. Forgiveness takes strength.
Forgiving ourselves takes even more strength. We are our own biggest critics. We are harder on ourselves than anyone else. Yet, it is only until we forgive that we can begin to heal. It is only through forgiveness that we can grow.
Divorce Happens
No one gets married thinking that they are going to get divorced. Yes, some people may wonder whether their marriage will really last forever. Yes, some people may suspect that they are making a mistake. But no one honestly believes on their wedding day that they are going to end up totally miserable and that their marriage is going to go down in flames. No one.
Yet, that is exactly what happens to an awful lot of people. Not only does divorce happen to a lot of people, but it happens to a lot of good people.
If you are facing a divorce that you don't want but can't stop, take heart. You will get through this, and your life will go on. If you never thought you would be the one to ask for a divorce, but now you are, don't worry. You, too, will get through this. Your life will go on.
In the meantime, remember: Be kind. Forgive.