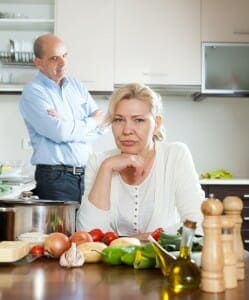 Divorce at any age is rough. But divorce over 50 brings a special set of problems that divorce at a younger age does not. Unless you are a multi-millionaire, a divorce late in life can devastate you financially. But getting gray divorce advice (i.e. advice that is specific to your particular problems) can be challenging.
The truth is: not all divorces are created equal. Not only are gray divorces more difficult because older couples tend to have been married longer, but getting a divorce over 50 presents unique financial issues that don't necessarily affect younger couples.
If you are facing a divorce late in life, here are:

7 Pieces Of Gray Divorce Advice You Can't Afford To Ignore
You Must Understand Cash Flow. 

Surviving a divorce after 50 requires more than just getting a good divorce settlement. Yes, getting a fair settlement in your divorce is important. But if all of your money is tied up in your home you may end up being "house poor."  You can't buy groceries with your house. You need positive cash flow.
Having positive cash flow means you bring in more money than you spend.
How do you figure out if you're going to have positive post-divorce cash flow? You have to make a detailed monthly post-divorce budget.
While preparing a budget is nobody's idea of a good time, you can't know whether you will be in a position to survive after your divorce unless and until you make an honest, realistic post-divorce budget.
If you can see from your budget that you are not going to have enough money after your divorce to pay your bills you have two choices: make more money, or spend less.
You may have to seriously downsize your lifestyle. You may also need to get a job (even if you haven't worked for years!).  Or, you may have to find other creative ways to supplement your income (for example, by renting a room in your house).
The one thing you should try NOT to do is to live off your assets. Once you spend down your assets, they're gone. So, unless you can afford to live off your assets without risking that you will run out of money before you die, you need to focus on increasing your income, and decreasing your expenses, rather than burning through your assets.
Get your FREE Report: 50 Creative Ways to Save Money After Divorce. Just CLICK THE BUTTON BELOW to get yours.
Yes! I want "50 Creative Ways to Save Money After Divorce."
Know that Your Kids Will Still Be an Issue. 

While everyone understands that divorce affects minor children, many people assume that a divorce later in life won't affect their adult children. It will.
It doesn't matter if your kids are young, or are grown and gone.  Your divorce will change your kids' family forever. It will affect their relationships with you and your spouse. If your kids have to support you, your divorce will affect their finances. Your divorce may even affect your kids' memories of the past. (For example, they may wonder if all of the great family times you shared in the past were really just a lie.)
To minimize the impact your divorce will have on your kids, you and your spouse should try to tell them about your divorce together. It would be helpful if you, your spouse, and all of your kids could be together when you break the news to them.
Obviously, if your kids are scattered around the globe, that may not be possible. But telling your kids about your divorce at the same time will save you from having one child find out about your divorce from his/her sister or brother, rather than from you.
Finally, be sensitive to your children's feelings. They may be angry, or upset, or in shock when you break the news to them about your divorce. They may try to talk you into staying married, or berate you for getting a divorce. Let them have their feelings.
Remember, no matter how old they are, your kids are still your kids.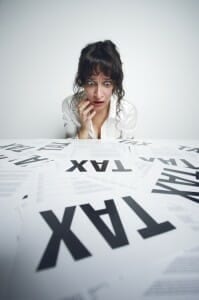 Understand How Taxes Will Affect Your Divorce Settlement. 

The biggest difference between getting divorced over 50, and getting divorced when you're younger is that when you're older you don't have as much time to recoup the financial losses that divorce inevitably brings.
It is in your best interest, therefore, to make sure you completely understand the tax implications of any divorce settlement BEFORE you finalize your agreement.
You need to know whether you will have to pay capital gains taxes on any assets you're getting in your divorce. That means you need to figure out the tax basis of your assets before you divorce.
You also need to know the difference between pre-tax assets and post-tax assets.
A Roth IRA is a post-tax asset. A regular IRA is a pre-tax asset. Getting $100,000 from an IRA will not put $100,000 in your pocket. It will put $100,000 minus income taxes in your pocket. Getting $100,000 from a Roth IRA, on the other hand, will give you $100,000.
You also need to know the tax implications of any spousal support you will be paying or receiving.
Alimony payments are normally tax deductible to the payor and taxable income to the payee. If you are receiving support, you need to save enough money to pay your income taxes the next year.  (Taxes are not withheld from the support payments you receive.) If you are paying support you need to keep careful records of all of your support payments. That way you can prove to the IRS how much you paid in support.
The bottom line is that if you don't pay attention to how taxes will affect your divorce settlement, you may find yourself in a financial bind when you don't have nearly as much money as you thought you were going to have.
Explore Whether Spousal Support a/k/a Alimony Will Factor Into Your Divorce. 

Like it or not, alimony is a huge part of many later-in-life divorces. In some states, an under-earning spouse in a long term marriage can qualify for lifetime support. In other states, permanent support doesn't exist.
So, step one if you are contemplating a divorce over 50 is to talk to a divorce lawyer in your area and find out whether alimony/spousal is going to be involved in your case. If it is, then you need to factor that in when you're planning your cash flow.
If you are going to pay or receive alimony/spousal support in your case, you are also going to have to secure the payments. (You need some way to make sure that the payments continue even if the payor spouse dies.)
Typically spousal support is secured by getting a life insurance policy on the payor spouse's life. But, if the payor spouse doesn't already have a life insurance policy that can be used for that purpose, then securing the support payments can be tricky.
If the payor spouse has a health condition, s/he may not be able to buy life insurance. Or, buying it may cost a small fortune! If that happens, then you may have to secure spousal support with some other asset.
Get your FREE Report: 50 Creative Ways to Save Money After Divorce. Just CLICK THE BUTTON BELOW to get yours.
Yes! I want "50 Creative Ways to Save Money After Divorce."

Don't Forget About Health Care. 

The older you get, the more important health insurance and health care in general, becomes. Make sure you explore your health insurance options post-divorce BEFORE you actually get divorced. If you wait until your divorce is over to try and find replacement health insurance, you may find that what you have to pay in premiums completely blows up your budget!
Unless you are 65 and are covered by Medicare, you need to find some kind of health insurance.  Once you are divorced, you and your spouse will no longer be able to be covered on the same policy.  If you were covered through your spouse's employer, you may be able to get COBRA coverage. Just know, though, that COBRA coverage is usually expensive. So be prepared to explore other options.
The wisest thing you can do is to start exploring health care options as soon as you know that you are headed toward divorce. Health insurance these days is extremely complicated. It changes constantly. To avoid making a mistake, work with a good health insurance broker.  That broker can help you find and understand your options. (And keep you from tearing your hair out in frustration!)
If obtaining health insurance and paying for your out of pocket expenses is going to be too expensive for you and your spouse to afford, you may want to look into getting a legal separation instead of a divorce. (Although, some health insurers won't let you stay on your spouse's policy if you are legally separated, either. So before you do anything, check with the insurance company to find out your options!)
Be Realistic About Your Retirement. 

Because retirement is (theoretically) closer for someone who is 50 than for someone who is 20, you need to take the time to learn what kind of retirement account(s) you have, what they are worth, how they are structured, and when and how they will be paid out. You also need to know which accounts contain pre-tax money, and which contain post-tax money.
Because retirement accounts can be complicated, getting help from a certified financial planner can be key.  Make sure you get the right advice before you get divorced. Doing that can mean the difference between having a comfortable retirement and having to work until you die.
A financial planner can also run projections showing you how long your retirement money is likely to last. S/he can tell you how long you have to work before you can start drawing on your retirement money. All of that information is important to have BEFORE you finalize your divorce. That way you can adjust your negotiations based upon a realistic picture of your financial future.
Don't Forget to Factor in Big Expenses (a/k/a Money Suckers). 

If you are going to have to live on a budget after your divorce, you need to eliminate as many large, unexpected expenses as you can.
Sadly, the two things that cause the most large, unexpected expenses tend to be two things people love very much: their house and their adult children. While you can continue to love both after your divorce, you may not be able to continue to support them.
Although most people think of their house as an investment, it is also a liability. Not only do you have to pay the mortgage, taxes, and insurance, but you also have to pay for maintenance and repairs. Plus, when all of your money is tied up in your house, it can affect your cash flow.
As much as you may love your house, selling it now may make a lot of financial sense. Talk to a real estate broker. Talk to a mortgage broker. Consult with a divorce financial planner. Then take a good, hard look at whether keeping the house is in your financial best interest. More importantly, do that BEFORE you agree to take the house in your divorce.
Similarly, even though you may want to give your children everything, if doing that costs you everything, you are going to find yourself in real financial trouble as you get older. The last thing you want is to become a financial burden on your children later in life.
There is nothing wrong with helping your kids. Just remember, you have to put the oxygen mask on yourself first, before you can help anyone else.
Surviving Divorce After a Long Term Marriage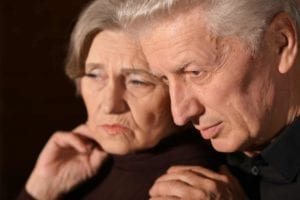 Dealing with extra financial issues isn't the only challenge of getting divorced later in life. When you've been in a long term marriage, divorce rips at the very heart of your identity. It changes how you see yourself. It rocks your sense of who you are, and how you envisioned that your life would be.
Yet, in spite of the difficulties, more and more people who have been married for 20, 30, or 40 years are now "un-tying" the knot. They are finding a way to weather the storm of divorce and start a new life.
If a gray divorce may be in your future (or in the future of someone you love), know that educating yourself about the divorce process, and getting the help you need, will be even more important for you than it will be for younger people. You can't afford to make mistakes.
How you get through your divorce matters. Wasting time and money fighting battles that don't need to be fought will not serve you. Making smart decisions with your resources will.
____
Looking for creative ways to save money after your divorce?
Get your FREE Report: 50 Creative Ways to Save Money After Divorce. Just CLICK THE BUTTON BELOW to get yours.