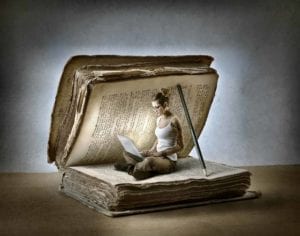 What do you give someone who is going through a divorce? You don't want to get too personal, yet you don't want to seem insensitive either. You want to be helpful, but you don't want to meddle. So, what is the perfect gift for your divorcing friend? Why, divorce books (or books to take their mind off their divorce), of course!
Here are a list of 20 of the best divorce books that can inform, distract, and advise anyone going through a divorce, or trying to rebuild their life after divorce.
Best Divorce Books
Deciding to Divorce
1. Too Good to Leave Too Bad to Stay, A Step-by-Step Guide to Helping You Decide Whether to Stay in or Get Out of Your Relationship, Mira Kirshenbaum.
This divorce book should be required reading for anyone struggling with the decision to divorce. Written with wisdom and compassion, this classic text on deciding to divorce guides readers to decide which direction to take their relationship, or to realize that they actually don't want to make a decision at all.
Dealing with Divorce and Break ups
2. Crazy Time: Surviving Divorce and Building a New Life, Abigail Trafford.

Another classic among divorce books, this book helps people weather the crazy time of divorce and move forward toward building a new life. Now in it's third edition, this book provides a common sense way to approach and navigate divorce.
3. It's Called a Breakup Because It's Broken: The Smart Girl's Break-Up Buddy, Greg Behrendt & Amiira Ruotola Behrendt.

Although this is not, strictly speaking, a book that is only about divorce, the wisdom it brings applies as much to a divorce as to any other breakup: sometime, after your relationship has broken down, you need a buddy to help you get through the pain and back on your feel.
4. Resilience: Hard-Won Wisdom for Living a Better Life, Eric Greitens Navy Seal.

If there is one thing that you need to get through your divorce, and thrive afterwards, it is resilience. Who better than a Navy Seal can help you live through your grief to get out the other side?
Surviving Divorce
5. How to Survive the Loss of a Love, Peter McWilliams, Harold H. Bloomfield, & Melba Colgrove.

This seminal book on surviving loss has been around since the 1970s, but it is every bit as helpful today as it is when it was originally written. Filled with compassion and common sense, it not surprising that this book has sold over two million copies.
6. When Things Fall Apart: Heart Advice for Difficult Times, Pema Chodron.

When her own marriage fell apart, Pema Chodron turned to Budhism to make sense of her world. Now a world-renowned spiritual teacher and Budhist monk, she has inspired and guided millions in getting past their own pain and hardship.
Autobiographical Novels/Memoirs
7. Heartburn, Nora Ephron.

You wouldn't think divorce could be funny, yet somehow the incomparable Nora Ephron finds a way to make it so. This hilarious tale of the author's divorce will help you take your mind off your own.
8. Eat, Pray, Love, Elizabeth Gilbert.

If you can't journey around the world after your divorce like Elizabeth Gilbert did, then reading this book is the next best thing. There is nothing like vicariously enjoying sumptuous Italian food, opening up your soul in an ashram in India, or finding yourself in Bali to help you start a new life.
Distracting Yourself From Divorce.
9. The Harry Potter Series, J.K. Rowling.

Nothing can take your mind off your own pain better than the seven magical Harry Potter books. True, they have nothing to do with divorce … but that's the point.
(Of course, if you REALLY want to take your mind off your pain, you can also start reading George R.R. Martin's Game of Thrones. Fair warning though, these books will hook you in and consume you! Since each book is roughly 1000 pages long, if you don't have a lot of time on your hands, you might want to pass this one by!)
Kids and Divorce
10. Joint Custody with a Jerk: Raising a Child with an Uncooperative Ex- A Hands-on, Practical Guide to Communicating with a Difficult Ex-Spouse, Julie Ross, M.A., & Julie Corcoran.

In a perfect world, you and your ex would be able to work together in peace for the benefit of your children. But the world isn't always perfect. If you are finding co-parenting a challenge, this book can definitely help.
11. It's Not Your Fault, Koko Bear: A Read-Together Book for Parents and Young Children During Divorce, Vicki Lansky.

Another classic divorce book, It's Not Your Fault Kok Bear can help you explain your divorce to your young children in a way that they can understand.
High Conflict Divorce
12. BIFF: Quick Responses to High-Conflict People, Their Personal Attacks, Hostile Email and Social Media Meltdowns, Bill Eddy.

If you are finding it challenging to deal with your high conflict ex, both during and especially after, your divorce, then this is the book for you. It will give you a formula you can use to diffuse any high-conflict situation. The best part is, your ex won't even realize you are doing it!
13. Divorcing a Narcissist: Advice from the Battlefield, Tina Swithin.

Hopefully, you never need this book. But if your ex has a narcissistic personality disorder, you are going to need help. This book gives you the real scoop on how to handle your divorce from a person who is so self-absorbed, that s/he is beyond difficult to handle.
Rebuilding Your Finances After Divorce
14. I Will Teach You To Be Rich, Ramit Sethi.

Divorce is a huge financial challenge, on a lot of levels. This best-selling book on personal finance will give you the tools you need to set yourself on the road to financial security after your divorce.
15.
The Richest Man in Babylon, George S. Clason. This book has been around for decades for a reason: it is one of the best books about making and keeping money that you will ever read. Simple, short, and entertaining, this book is a "must read" for anyone looking to become truly wealthy.
Rebuilding Your Life After Divorce
16. Getting Past Your Breakup: How to Turn a Devastating Loss into the Best Thing That Ever Happened to You, Susan J. Elliott, J.D.

Another classic, this book provides you with a road map for getting through your divorce and to move past it.
17. Mars and Venus Starting Over: A Practical Guide for Finding Love Again After a Painful Breakup, Divorce, or the Loss of a Loved One, John Gray, PhD.

Another book in the Men Are From Mars, Women Are From Venus series, this divorce book helps you find love again after your divorce. (Yes, you can do it!) HINT: This may not be the best thing to read when your divorce is just beginning, but it will be amazing a little later on!
Growth and Healing After Divorce
18. The Gifts of Imperfection: Let Go of Who You Think You're Supposed to Be and Embrace Who You Are, Brene Brown.

What if being imperfect was actually perfection? In this best-selling book Brene Brown, a leading expert on shame and authenticity, shares ten guideposts for whole-hearted living.
19. You Are a Badass: How to Stop Doubting Your Greatness and Start Living an Awesome Life, Jen Sincero.

In this slightly irreverent and refreshingly entertaining book, success coach Jen Sincero helps you identify and change your limiting beliefs and self-sabotaging behavior to create a life you love. Full of inspiring stories, sage advice, and practical exercises, this book is more than just another "self help" book. It is a practical guide to making monumental changes in your life.
20. You Can Heal Your Life, Louise Hay.
You may think that you can never put the pieces of your shattered life back together again, but Louise Hay shows you that you can not only re-create your life, but you can absolutely thrive by doing it. If I could read only one book about how to create a life you love, this would be it.
BONUS DIVORCE BOOK!
All of these divorce books are fabulous, and I recommend them all.
Another excellent book that will help guide you through your divorce is: When Happily Ever After Ends: How to Survive Your Divorce Emotionally, Financially, and Legally. This practical book provides you with down-to-earth advice you can use to get through your divorce, as well as plenty of stories of those who have done it before you. CLICK HERE to get your copy. (And, yes, I happen to have written this one myself, so of course I had to include it here!)
______________
NOTE:  I am recommending these divorce books because I honestly believe they are good.  I have read most of them myself.  But you need to know that all links to the books on this page are affiliate links. If you buy these books using these links, I will get a small commission from Amazon. You are welcome to buy these books from anywhere you like. The Amazon links are just here for your convenience.