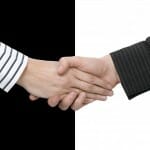 Mediation costs less money, takes less time, and gives you more privacy and control over the outcome of your divorce than contested litigation ever will … when it works. The problem is, it doesn't always work. If your spouse is determined to fight to the death, or is purposely hiding money, or just refuses to mediate, then divorce mediation is not going to work for you. Otherwise, mediation can be a great way to resolve your divorce. Here are 10 divorce mediation tips to help you make mediation work in your divorce.
10 Divorce Mediation Tips to Make Your Divorce Mediation Process Work 
1. Pick the right mediator.
All mediators are not created equal. Some are better at handling highly conflicted emotional situations.  Others are better at handling complex financial arrangements. Some mediators will mediate cases involving domestic violence, others will not. If your case is complicated in some way, or if it involves any special issues, make sure you find a mediator who is qualified to handle those issues. Otherwise, your mediation may flounder or fail simply because your mediator can't successfully navigate you through the specific problems your case presents.
2. Keep the lawyers out of the mediation sessions.
Lawyers are trained to be advocates. They are used to fighting in court, and their focus is solely on winning, regardless of the cost. Unfortunately, all of the skills that make lawyers great in court, make them a disaster in mediation! Instead of helping parties reach an agreement, most lawyers only fuel the fight. While getting a lawyer's legal advice before and after mediation is essential for making the best agreement, having the lawyer present during the mediation session is rarely a good idea.
3. Be prepared.
Talk to your lawyer before you go to mediation. Make sure you know what your rights and responsibilities are. Make sure you understand how child support in your state is calculated. You also want to make sure you have gone over all of your financial documents before the mediation session. If you don't understand any of those documents, talk to a financial professional and educate yourself before you start mediating. Trying to negotiate a financial settlement when you don't understand your own finances is a recipe for disaster.
4. Do your homework.
When the mediator asks you to provide financial documents by a certain date, do it! If you need to get property appraised, or get pension information, or investigate school district boundaries so you know where you need to live after your divorce in order to keep your child in the same school, do it! You can't talk about what you don't know. If you (and your spouse) don't do the tasks you need to do in order to move your mediation forward, you will go nowhere.
5. Know what you want and need before you walk into the mediation session.
Before you start negotiating you have to know your bottom line. What do you absolutely need to have in order to settle your case? What do you want to have? (Note, that what you want and what you need are not always the same.) What are you willing to give in on? The more you know the answers to these questions before you walk in the door, the more effective you will be during the mediation sessions.
6. Think about what your spouse wants and needs before you walk into the mediation session.
You know your spouse way better than the mediator ever will  What is important to your spouse?  What does your spouse want and need in the divorce? What is your spouse willing to give up?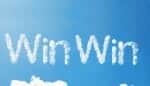 If you know the answers to those questions you will be better able to trade something your spouse wants for something you want. I know it sounds corny, but you are going for a win/win.
7. Be honest.
If you want your attorney to review the agreements you make before they are set in stone, tell the mediator that! Nothing will kill a mediation faster than having one party consistently changing the agreements they make and asking to re-visit issues that everyone thought were settled.
8. If you get too emotional or are feeling angry or bullied, ask to take a break.
Mediation sessions may not be fun, but they don't have to be total torture either! If you feel like you are getting overwhelmed and you can't think straight any more, take a break. It is far better to stop and clear your head, than it is to let yourself get sucked into an argument that derails the whole mediation session, simply because your emotions got the best of you.
9. Control your emotions.
I know. Easier said than done. Mediation is hard work, and not letting your spouse push your buttons when you are already teetering on the edge is tough! The best way to handle yourself while you are in a mediation session is to make a strategy for calming yourself before you even walk in the door. How to do that?  One of the easiest techniques to use when you feel yourself being triggered by your spouse is to be quiet, breathe deeply, and count to 5  before reacting. It also helps to keep your end game in mind: focus on the big picture and try to let the small stuff go.
10. Keep an open mind.
There is more than one way to do just about everything in this world. The more you are fixed on having things done YOUR way, the less likely you are to having anything done at all. Part of what a mediator does is to help you brainstorm creative ways to resolve your issues. Maybe there are solutions you never thought about! Give yourself permission to explore all of the available options, rather than fixing your sights on doing things your way.
Is Divorce Mediation Right for You?
Mediation does not work in every divorce. But, if you use these 10 divorce mediation tips, you will dramatically improve the chances that divorce mediation will work for you.
_________________
To get a simple chart comparing the pros and cons of various divorce processes you can use (i.e. divorce mediation, collaborative divorce, divorce litigation, divorce negotiation etc.), click the button below. It's FREE!