Going to court is stressful. You want to make a good impression. You want the judge to listen to you. (Okay, let's be honest. You want to win.) Knowing what to wear to court, and dressing appropriately, is an important first step both in getting your voice heard, and persuading the judge to rule in your favor.
Why Does What You Wear to Court Matter?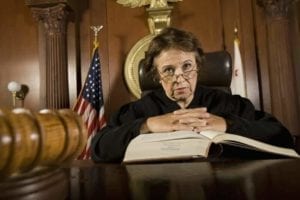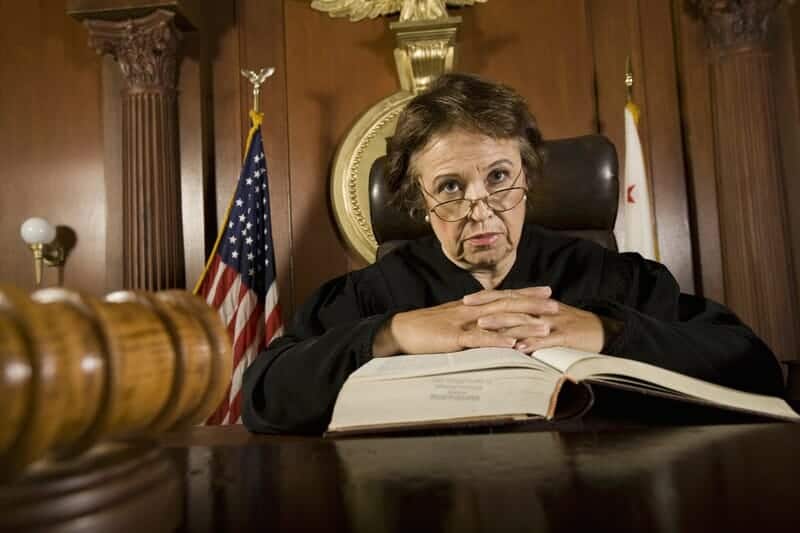 Lots of people believe that their court room apparel is a non-issue. A few years ago, a New Jersey man showed up in court wearing a Nazi uniform while he was trying to regain visitation rights with his two year old son. (The man and his wife lost custody of their three children when an Appellate Court ruled that they posed a risk of serious injury to the children.)
When someone asked the man if he thought that his Nazi uniform might negatively influence his case, the guy reportedly said, "If they're good judges and they're good people, they'll look within, not what's on the outside."
… Seriously?!!!
Of course, in a perfect world, what you look like shouldn't matter.  You should win or lose your case based solely upon the facts and the law.
But, guess what?  The world isn't perfect, and neither is your judge.
That is not to say that your judge won't listen to what you say, or carefully consider the facts and the law before making a decision.  That also does not mean that your judge won't do everything within his/her power to be objective and unbiased.
The point is, judges are human, too.
What Science Says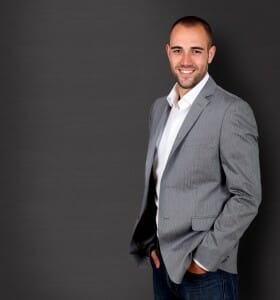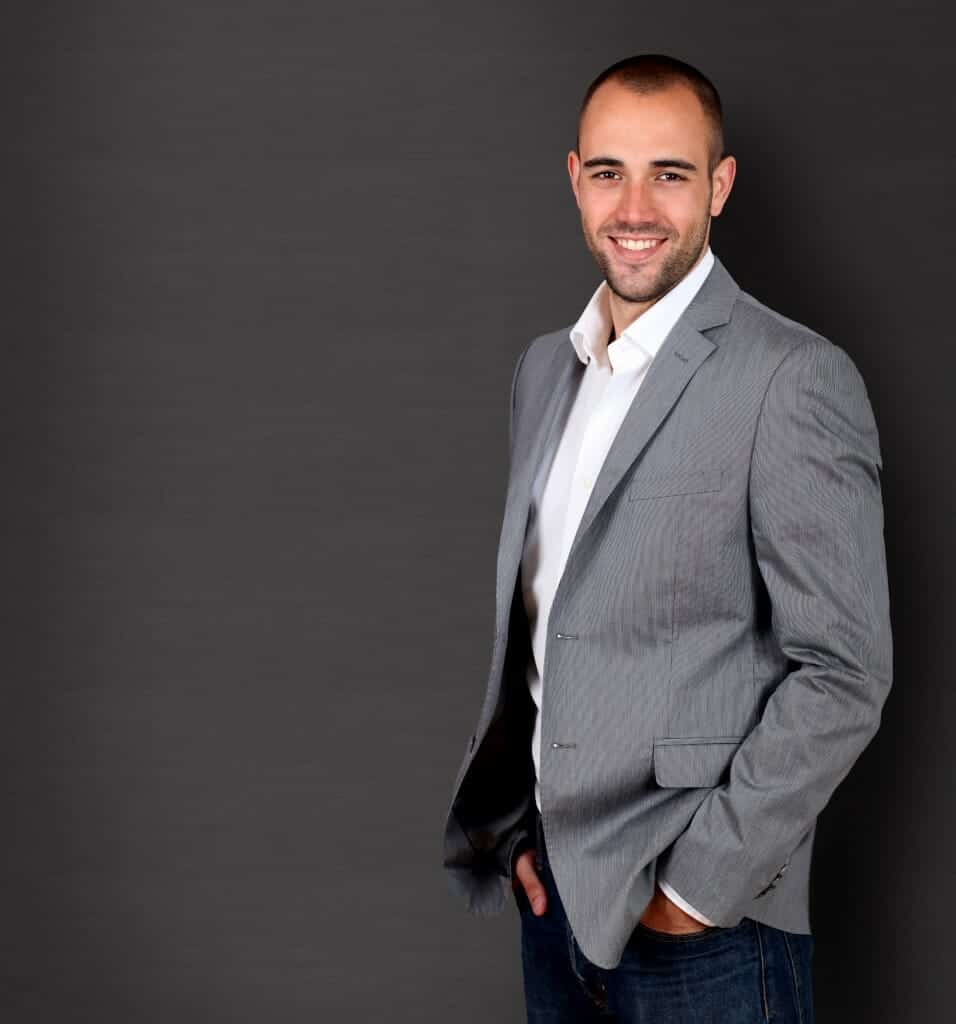 Research shows that human beings form impressions of others in 1/10 of a second.
In the primal world we had to do that. Our survival depended upon it.
Research also shows that attractive people get better outcomes in almost all areas of life.
In one study, people judged a man wearing a well-tailored suit as more confident, successful, and flexible than a man wearing a suit off the rack — in 3 seconds!
That doesn't mean that if your spouse is better looking than you are, or can afford to wear more expensive clothes than you can, that you are going to lose. But, that having been said, making sure you put your best foot forward in court certainly can't hurt.
The Halo Effect
The Halo Effect is a cognitive bias in which our overall impression about a person affects our judgment about his/her character. In other words, if you think someone looks nice, upstanding, or attractive, you are more likely to believe s/he is also smart, well-intentioned and honest.
Again, is that fair? Maybe not.
But it is very human.
Research has consistently shown that the more positive your visual impression is, the more persuasive people are likely to find you. That, alone, is a big enough reason to look your best when you go to court.
If you care about the outcome of your case, you need to care about what you look like when you're presenting it in court.
The Real Reason You Should Care
What most people don't realize is that judges have enormous amounts of discretion. They are charged with making their decisions, not just based upon the facts and the law, but based upon the credibility of the witnesses who come before them.
While credibility is influenced by a lot of different factors, one of the biggest factors that influences credibility is your appearance.  A judge is much more likely to believe what you are saying if you show up in court wearing a business suit than if you show up wearing dirty sweat pants.
What you wear too court not only speaks volumes about who you are, it also broadcasts something even more important that has an enormous impact on how a judge will view you: respect.
R.E.S.P.E.C.T.

Just by looking at you, a judge can immediately determine whether you respect the court or not.
While the days when you would be thrown out of court if you were not wearing a suit and tie are gone, that doesn't mean that wearing a suit and tie (if you are a man) is a bad idea. (For women, wearing a dress or skirt is helpful.)
Respecting the court is not hard. You don't need a lot of money.  You don't need to run out and buy a designer business suit just to make a good impression.  What you need is to look neat, clean, and appropriate.
Body Art, Tattoos and Piercings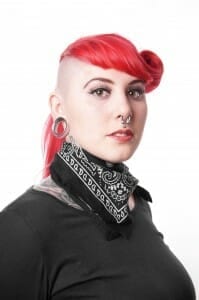 A lot of people these days have tattoos.  Some people have a lot of tattoos. Everywhere.
There is nothing wrong with tattoos. But the court room is not a proper place to flaunt your tattoos, body piercings, and multi-colored hair.
If wild is your style, great! You can look as unusual as you want … when you are not in court!
I'm not saying you have to pretend to be someone you are not when you are in front of the judge.  Doing that will only make you seem shady and dishonest.
What I am saying is, when you go to court, dial it down a few notches. Take out the nose ring. Cover up the tattoos. And consider changing your hair color back to something normally found in nature. (You can dye it blue again when your case is over.)
But I Have a Lawyer!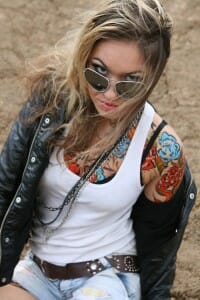 Many people think that, if they have a lawyer with them in court, their own appearance doesn't matter.  They are wrong. It does.
Your lawyer may influence the  outcome of your case. But the evidence the lawyer presents is going to come, in large part, from you and your spouse.
If you walk into court dressed like someone from Hell's Angels, you shouldn't be surprised if the judge is hesitant to grant you sole custody of your two year old.
Is that fair? Probably not. But it is reality.
The judge only sees you for a short period of time.  Even if you go through an entire trial in front of the judge, you will only be testifying for a few hours or, in bigger cases, a few days.  It is critical to make a good impression in the short time that you have.
(TIP: If you DON'T have a lawyer, then what you look like becomes even more important!)
What NOT to Wear to Court
Given how casual everything has become in our society these days, the list of what NOT to wear to court is definitely longer than the list of what to wear to court. But it is not hard to figure out which clothes belong on which list.
Anything dirty, grungy, flashy, sexy, hippie or weird should not be worn to court.
Anything clean, pressed, conservative, respectful, and business-like, is generally going to be fine.
In short, if your grandparents would be okay with you wearing a particular outfit to church on Sunday, that outfit will be a good choice of what to wear to court.
Still unclear about what you should wear?
Here are 10 things you should probably not wear to court:
Blue jeans (especially old, dirty or torn blue jeans).
Skin tight clothing.
Low cut blouses (contrary to what you might think, showing a lot of cleavage will NOT help you win your case, particularly if you have a female judge!).
Miniskirts or anything sexy or provocative.
Shorts.
Hats of any kind.
Sunglasses.
Tattoos and Body Piercings (if you have them, cover them).
Sundresses, halter tops, or anything that shows a lot of skin.
Dirty clothes.
 What to Wear to Court
 Now that we have eliminated a substantial portion of the modern American wardrobe, you may be wondering: Okay. What CAN I wear to court?
Here is a list of what to wear to court if you are a man:
1. A shirt with a collar;
2. Nice pants;
3. A tie;
4. A sport jacket; or
5. A business suit.
Here is a list of what to wear to court if you are a woman:
1. A simple dress;
2. A skirt and nice blouse;
3. Dress pants and a dressy top;
4. Any kind of suit jacketover pants, a dress or a skirt; or
5. A business suit.
It is Not That Hard
Choosing the right outfit to wear to court is not rocket science. It is not something you should stress out about.  But it is something you should think about.
Dressing and acting appropriately will go a long way towards helping you really get your voice heard by the judge.
Bonus Tips
Knowing what to wear to court isn't the only thing that will give you an edge in your divorce. Knowing how to act is important, too.
Here's a quick list of tips about proper court room behavior:
TURN OFF YOUR CELL PHONE!
Don't use other electronic devices. (No working on your laptop or tablet.)
Don't read while you're in court.
Don't chew gum.
Don't talk while the judge is talking.
Don't argue with your ex while you're waiting for your case to be called. (If you and your ex don't get along, don't even sit near each other!)
Basically, when you go to court, the best thing you can do is to sit there, listen to the judge, and wait your turn.
While that may be a little bit boring, it may also go along way in helping you make the best impression you can with the judge.
______
Dressing for court is not the only thing you have to think about in your divorce case. CLICK THE BUTTON BELOW to get your FREE CHAPTER of When Happily Ever After Ends to discover how to handle the Games People Play in Divorce!