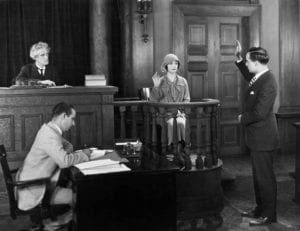 Getting divorced is not what it used to be. In "the old days," (i.e. 25+ years ago) everybody got divorced pretty much the same way: they hired a lawyer, served their spouse with a summons, went to court, fought for awhile, and eventually settled or went to trial. Today, you have so many more choices. There is mediation, negotiation, litigation, collaborative divorce, co-operative divorce, and "on-line" divorce. The problem is, with all of these choices, how are you supposed to choose the divorce process that will work best for you?
Identify Your Options
The first step is to make sure you really understand what your choices are. Here is a quick summary of what your divorce process choices are (and are not!).
Mediation
Mediation is a divorce process in which a divorcing couple hires an independent, neutral third party (a mediator) to help them resolve their case. While the mediator may be a lawyer, the mediator can not give legal advice to either party. The mediator's job is to help the parties communicate and reach an agreement themselves. The mediator also writes up the couple's agreement, which forms the basis for their formal divorce documents.
Divorce mediation is a cheaper, faster, and more private way to divorce than going through litigation. On the other hand, it doesn't work for everyone. A mediator is not a judge, and can not force either party to do anything. If someone is purposely hiding information, or refuses to participate honestly in mediation, it won't work.
Negotiation/Co-Operative Divorce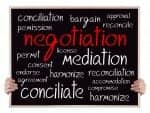 Divorce negotiation has many names and can take many forms. In its simplest form, a husband and wife sit down, talk about their issues, and resolve their divorce themselves. Negotiation can also occur between the couple and their lawyers together (which is sometimes called co-operative divorce). Or, the lawyers can negotiate separately, without the couple being personally involved in the process. Once a settlement is reached, the couple the formal court documents are written up, and the couple gets divorced.
Negotiation is also cheaper than litigation. Depending upon the circumstances, it can be faster and more private than litigation. On the other hand, it is a very unstructured process, so it can end up taking just as long and costing just as much as a traditional divorce, depending upon the personalities of the couple, and the skill and schedule of the lawyers.
Collaborative Divorce
Collaborative divorce is a process in which a divorcing couple and their lawyers work to resolve all of the couple's divorce issues in a conference room, rather than in a court room. Most often, the couple and their lawyers hire one or two divorce coaches, a child specialist (if necessary) and a neutral divorce financial planner to help them negotiate their case. Once the case is resolved, the couple and their lawyers go to court and the judge enters their divorce. However, if either one of the couple decides to abandon the collaborative process and fight in court, the divorce professionals must withdraw from the case and the couple must start all over with new lawyers.
Collaborative divorce is not the least expensive divorce process option, but it is still cheaper than full-on litigation. It is also more private, more flexible, and gives a divorcing couple more control, and support, than litigation.
Litigation
Divorce litigation is the traditional way to get divorced. A couple goes to court, starts their case, fights for awhile, and eventually either settles or goes to trial, in which case the judge decides their issues for them.
Litigation is the most time consuming, expensive, and emotionally draining way to divorce. But for some people, it is the only way that will work. If one person in a divorce refuses to follow the rules, or is intent on hiding money, or won't do what they are supposed to do, having a judge force them to tow the line may be the only viable option.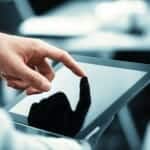 Online Divorce
Right now, there is no such thing as an "online" divorce. Only a judge can divorce you. That means someone (you, your spouse, and/or the lawyers) always has to go to court. What "online divorce" usually refers to is online document production. Instead of paying a lawyer to draw up your court documents, you go online, pay some money, answer some questions, and your documents are produced for you.
Having a computer program produce your divorce documents is almost always cheaper than having a lawyer draft them. But, you get what you pay for. Lawyer-drafted documents are usually much more accurate and complete than online documents. They are also tailored to the issues in your case, and to meet the requirements of your court system. No matter who drafts your documents, though, someone still has to file those documents in court and have a judge approve of them in order to finalize your divorce.
DIY Divorce
DIY (Do It Yourself) divorce is not a specific divorce process. It simply means that you are going through your divorce without a lawyer. You can mediate, litigate and negotiate without a lawyer. Whether you should do so, however, is another question.
Obviously, doing your divorce yourself is cheaper than using a lawyer. But, unless you have a very simple case (i.e. no money, no children and a short marriage) or you have gotten legal advice along the way, doing your own divorce can cause you a boatload of problems later. Also, to do your own divorce, you have to be willing and able to learn enough about the law and the courts to be able to navigate the system on your own.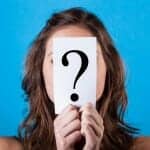 Which Process Will Be Best for You?
Knowing what your choices are is one thing. Making the best choice for you, is something entirely different. Here are some questions to ask yourself to figure out which divorce process you should use:
1. Was there physical or emotional abuse in your marriage? If so, trying to mediate, or get divorced without a lawyer can be dangerous.
2. Do you have a long term marriage or a complicated financial situation? If so, you definitely need a lawyer, but might benefit a lot from collaborative divorce, cooperative divorce, or mediation.
3. Do you have special needs children, or are you worried that your children will be really devastated by your divorce? If so, collaborative divorce can provide you with access to a specially-trained child specialist who can help you get through your divorce in the way that twill do the least damage to your kids.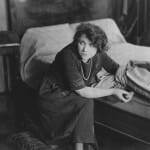 4. Are you and your spouse both willing to voluntarily provide accurate and complete financial information? If not, litigation may be your only option – unless you don't mind getting cheated.
5. Are you completely lost when it comes to your finances? If so, collaborative divorce can help you a lot because you will have the benefit of being able to work with a divorce financial planner, along with your lawyers.
Knowing how to choose the divorce process that will work best for you is not always easy. To get a simple chart that sets out the pros and cons of each divorce process to help you compare them, click on the link below.