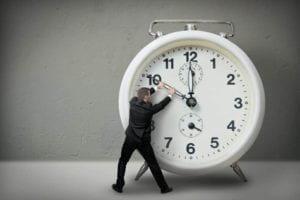 Everything happens in its own time, but, when it comes to divorce, it seems like nothing happens on time! The legal system is notorious for being slow. What's even worse is that, if you don't understand how the legal system works, you have absolutely no idea what is going on, or what to expect. Needless to say, that doesn't make trying to plan your already chaotic life any easier! Understanding your divorce timeline, that is, the way your divorce case will proceed from start to finish, can help make your future a little more clear.
Contrary to what most lawyers would like you to believe, the legal system is not necessarily all that complicated. While divorce law varies from state to state, and each state and county court system has its own rules, in general, the legal system operates in a fairly standard and predictable way. Hee is how the system works, in a nutshell.
Your Divorce Timeline Depends on Your Divorce Process
The first thing you need to understand about your divorce timeline is that it depends a lot on which divorce process you have chosen to pursue. If you are involved in litigation, your timeline will follow one path. If you are using any of the alternative dispute resolution systems outside of litigation (i.e. mediation, collaborative divorce, cooperative divorce or any type of negotiation that happens before formal pleadings are filed in court) your timeline will be a bit different.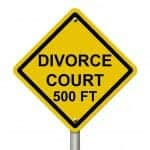 The Court System
No matter what divorce process you use, ALL divorce cases must go through the court system at some point . The reason is simple: only a judge can divorce you. But the steps your case will follow will differ depending upon whether you are actually fighting in court, or whether you have settled all of your issues and are only going to court for final approval of your agreement. Finally, while the steps for are similar in every court, they may vary a bit, depending upon the jurisdiction that your case has been filed in.
A Basic Litigation Timeline
Your court process will start when you or your attorney files a Petition for Dissolution of Marriage. In different jurisdictions, this document may be called a Petition for Divorce or a Complaint for Divorce. What is important to know is that, from the court's perspective, your case does not begin until you file a document in court that essentially says, "Judge, I want a divorce."
After you file your case you have to serve your spouse with a summons and a copy of the petition/complaint. If your spouse doesn't want to be served, and voluntarily files an appearance with the court, then you can skip this step. You don't have to have your spouse served with papers if your spouse will voluntarily participate in the case.
If you and your spouse are no longer communicating and you don't know where your spouse lives, you may have to publish notice of your case in a local legal newspaper for a certain amount of time. If that is the case, you should definitely hire a lawyer to handle this step for you, or at least check with a lawyer and look up your court's rules to make sure you do everything right.
After both you and your spouse are "in" the case, you enter the "discovery" phase of the litigation. During this time, you and your spouse will exchange formal requests for documents and information about all issues in the case, and especially about your finances. You or your spouse may issue subpoenas to third parties (banks, credit card companies, retirement account managers etc.) and take depositions during this time.
Depending upon the complexity of your case and where it is filed, discovery could last anywhere from a couple of months to a couple of years. During this time the lawyers may file a bunch of different motions asking the court to take action on some issue or another. You may be ordered to attend mediation. If custody is contested, this is the time when custody evaluations will be done. The court may also hold a pre-trial conference, during which your lawyers present the facts of your case to the court on an informal basis, and the judge makes recommendations to try to settle the case.
If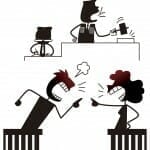 your case does not settle, discovery will continue. At some point your case will get set for trial. Your lawyers will then begin preparing witnesses and evidence for trial. Your trial may take place on the first date it is scheduled, or it may get continued for another date. (Continuances are fairly normal in the legal world, at least in some courts.)
Before any trial begins, the lawyers will likely try to settle the case again. If that doesn't work, you will go through a full trial. That trial can take anywhere from a couple of hours to a couple of weeks, or more. Depending upon your court, the trial may be conducted day after day until it ends. Or, the trial may take place an afternoon, or a day, at a time here and there over the course of many months.
The Non-Litigation Timeline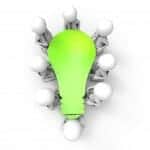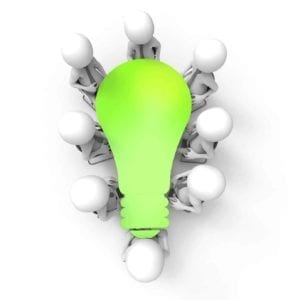 If you are using the collaborative process, mediation, or any other type of alternative dispute resolution to resolve your case before you file anything in court, your divorce timeline will be different from what is outlined above. Your case will start once you and your spouse have hired lawyers, and/or a mediator. You may have one or more meetings to start your divorce off. You and your spouse will have to exchange financial and other relevant information, but you will probably do so informally. Typically that takes a lot less time than going through the court discovery process. Then you will begin exploring your options and negotiating your case.
After you and your spouse reach an agreement, the lawyers will write that agreement into a formal legal document. The document will likely bounce back and forth between you, your spouse and the lawyers several times before everyone is happy with it. Once the agreement is finalized, either you, your lawyers, or both of you (again, depending upon your jurisdiction) will go to court, and get a divorce judgment entered.
Setting Your Divorce Timeline
Once you understand (even in this very general way) the way the divorce process works, you can use that information to set your own expectations and manage your own time and resources appropriately. As you can see, no matter what process you choose, you are not going to get through it and be divorced in a week, or even a month. The divorce process takes time.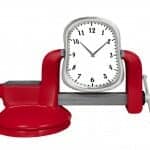 Similarly, if you need time to work through your issues or make new living arrangements, or help the kids to adjust to the divorce, you can see that the best way to do that is either before the case is filed, so you don't have any pressure from the judge to move forward with the legal process if you are not ready to do so, or during the discovery process. Once your case is set for trial, you may be able to continue it once, or even twice, but beyond that you are really pushing your luck.
While much of your divorce timeline will be out of your control, just knowing how the system works can help you get through it more efficiently and manage your costs. For example, once a trial date has been set, your attorney must begin preparing for trial. That's expensive. While you can always settle your case on the court house steps, settling before a trial date has been set can save you a ton of money.
All in all, while understanding the legal system may never have been anything you were interested in doing, if you are going through a divorce, it is far better to take the time to understand how the system works than it is to wander through it blindly and hope for the best.