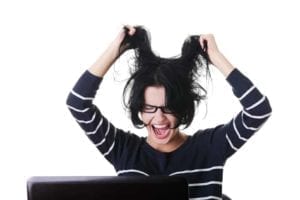 Few things are more frustrating than trying to divorce someone who doesn't want to be divorced.  While you may be baffled by why your spouse is digging in his/her heels about your divorce, it happens all the time.  Knowing that, however, doesn't help much when you want to get divorced, but your spouse won't sign divorce papers.
8 Reasons Why Your Spouse Won't Sign Divorce Papers
Step number one in getting a divorce from a reluctant spouse is to try to understand why spouse won't sign divorce papers. There could be many reasons:

Your spouse is in denial.

Denial is a natural stage in the grieving process. Everyone goes through a time when they can't believe their marriage is really over. Most people, however, pass through that stage. They progress through the various stages of grief until they finally learn to accept their divorce. Some people, however, get stuck along the way. For them, denial is not just a stage. It is a way of life.

Your spouse believes that if s/he refuses to sign divorce papers, you can't get divorced.

Many people mistakenly believe that both spouses have to agree in order for a couple to get divorced. The truth is that, while it takes two people to make a marriage, it only takes one to get divorced. If your spouse won't sign divorce papers, s/he will make your divorce take longer, and cost more. But your spouse will not stop the divorce.
Your spouse is holding out so that you will change your mind.

If your spouse does not believe that you truly and completely want a divorce, s/he may try to do everything possible to slow the divorce process down. Your spouse's theory is that, given more time, you will see the error of your ways. You will repent and come back to your marriage. In the meantime, your spouse may continue to try to get you to go to marriage counseling, couples' retreats, and any other program that might possibly repair your marriage.
Your spouse is afraid of change.

Divorce changes almost every area of your life. It also subjects you to an entire world of uncertainty. It's not surprising then, that, if your spouse does not do well with change, or is terrified of losing control, s/he may be reluctant to dive headfirst into the whirlwind of divorce. That reluctance usually translates into an enormous amount of foot-dragging and stonewalling. It is also a huge reason why people get all the way to the end of their divorce, and then freak out and refuse to sign divorce papers at the last minute.
Your spouse is getting a financial advantage by staying married.

Yes, I understand how cynical this sounds. But, if your spouse is financially dependent on you, s/he may not be willing to voluntarily jump off the gravy train and into the great unknown. While we all would love to believe that no one stays married for money, the truth is that money is an enormous motivator. People have gotten married, and stayed married, for money for as long as marriage and money have existed. 
Your spouse doesn't believe in divorce.

If your spouse belongs to a religion that does not believe in, or allow for, divorce, s/he may feel obligated to oppose your divorce for religious reasons. The same may be true if your spouse's family doesn't believe in divorce. The ultimate opposition to divorce is the refusal to participate in it. Not only will NOT divorcing you keep your spouse from breaking ranks with her family or religious community, but it will also likely make your spouse feel superior, while making you feel guilty as sin. 
Your spouse is trying to leverage you into giving him or her more in the divorce.

If your spouse knows that you really want a divorce, but s/he is not satisfied with the settlement offer you made, s/he may be purposely stalling until you make a better offer. Or, s/he may even "accept" your offer, and still hold out for more at the last minute. This strategy tends to work particularly well when your spouse knows that you don't want to fight, that you want to divorce quickly, or that you are trying to save money in attorney's fees. 
Your spouse just wants to make you suffer.

There is a reason people say, "misery loves company." If your spouse is miserable, s/he may be determined to make you miserable, too.  In that case, your spouse may refuse to sign divorce papers simply because that is what you want him or her to do. If your spouse truly is the kind of person who would go out of his/her way just to cause you pain, your divorce is probably going to be long and ugly.  But, clearly, if that is what your spouse is like, getting divorced is a good decision!
Why Motivation Matters
Understanding your spouse's reasons for not wanting to sign your divorce papers will help you figure out the best response to your spouse's behavior.
If you have only recently told your spouse you want a divorce your spouse may still be in denial.  In that case, simply giving your spouse some time to move through the grieving process may be all that it takes to get your spouse to agree to move forward with your divorce.
On the other hand, if you started your divorce months, or years, ago, and your spouse still won't participate in your divorce, giving your spouse more time will only delay your divorce more. If your spouse is opposing your divorce for religious reasons, or if s/he won't ever divorce you because s/he doesn't want life to change, you need to take action.
The kind of action you take depends on the reason your spouse won't sign your divorce papers.
Getting the Right Help in Your Divorce Can Make a Difference
If your spouse thinks that s/he can prevent the divorce by not signing the papers, getting a letter from your lawyer might help. Your lawyer can explain that you can get a divorce with or without your spouse. Often, that is enough to turn your spouse around.
If your spouse is resisting divorce because s/he thinks that you will change your mind, a family therapist can help. The therapist can help you and your spouse hear what you are saying. A therapist can also help move your spouse forward if fear of change is what is holding him/her back.
On the other hand, if you are already at the end of your divorce, and your spouse just won't sign the final paperwork, you might not want to spend months in therapy. In that case, you have two options:
Talk to your spouse, find out what the problem is, and address it (yes, I know you don't want to have to do this. But, do you want to get divorced?); and
Have your lawyer get a trial date.
Once your spouse understands that divorce is inevitable, and his/her choice is to settle voluntarily or go to trial, your spouse is much more likely to sign the papers and get your divorce over with.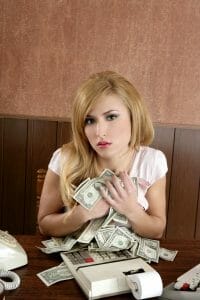 Figuring Out Your Spouse's Problem
If your spouse doesn't want to get divorced for financial reasons, you may have to take a stronger approach. You may have to hire a lawyer and just file for divorce. If your spouse doesn't respond to the divorce papers, your lawyer can default him/her.  Ultimately, that will get you divorced.
Of course, your spouse may get his/her own lawyer and do everything possible to drag out your divorce.  If that happens, you have two choices:
Give your spouse more money than s/he would otherwise get, just to be done; or
Buckle in and ride out the storm.
While neither of these is a great option, if your spouse is truly out to get every last cent, they may be your only options.
If your spouse won't get divorced for religious or family reasons, you are also going to have to take the lead, get a lawyer, and file for divorce.  Doing that will allow your spouse to clearly show the divorce wasn't his/her fault. S/he will then probably start participating in the divorce in order to protect his/her own best interests.
Finally, if your spouse's motivation in not signing the divorce papers is simply to make you miserable, you're in for a rough divorce. No matter what you do, your spouse is going to try to thwart you. (Sorry!) Get a good lawyer. Establish realistic goals. Make a plan. Then try to be patient while you do what needs to be done.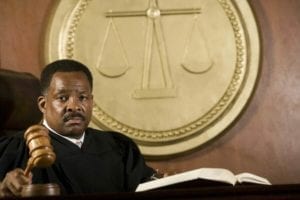 What to Do When Nothing Works 
No matter what your spouse's motivation for not signing divorce papers may be, if your spouse won't sign divorce papers no matter what you do, the only way you can get divorced will be to go to trial.  A judge will divorce you. Period.
Of course, going all the way through a trial is expensive and time-consuming.  It also makes for a very ugly, contentious divorce. But, presenting your case to a judge will get you divorced.
The bottom line is this. If you want to get divorced, your spouse can make it take longer. Your spouse can make it cost more.  But, your spouse can't stop you.
So, if you're frustrated because your spouse won't sign divorce papers, just hang on.  If you persevere, one way or another, you will get divorced. You will be able to move on to a new life.
_______
What you don't know in divorce can hurt you. What do you think you know about divorce that just isn't true? CLICK THE BUTTON BELOW and get your FREE REPORT "The 10 Biggest Divorce Myths and How You Can Keep Them From Messing Up Your Life!" now and find out!