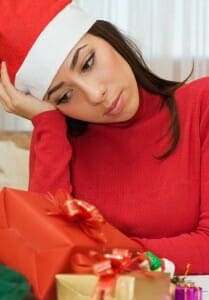 There is no way to sugar-coat it. Surviving divorce during the holidays is rough.
You can't help but remember past holidays when your family was together. Even if those past holidays were less than perfect (and how many of us really have perfect holidays?) they were still family holidays.  Now you feel like the Grinch stole your family as well as Christmas!
Instead of being full of the holiday spirit, you are full of …. nothing.
You just feel empty, and lonely, and sad. Or, maybe you are full of anger, resentment, or self-pity.  That's on top of being wildly stressed out about your divorce and the holidays.
No matter what you feel, one thing is certain. You are not exactly full of Yuletide joy.
Surviving divorce during the holidays is difficult at best. Here are 12 Tips to help make your holidays brighter, even if you're feeling pretty dim about them now.
12 Tips for Surviving Divorce During the Holidays
 1. Plan Ahead. 
If you and your ex haven't figured out when the kids will be with each of you for the holidays, do it now!  Waiting until the very last minute to set up your kids' holiday and school break schedule will just add more stress to all of your lives.
While you are planning the schedule, make sure to also plan the travel arrangements. It's one thing to agree that the kids will go from one home to another at 3:00pm.  It's quite another to decide who has to leave in the middle of their Christmas gathering to go get them.
Finally, if your kids are past toddler age, make sure that you include them in the planning process. Chances are, your kids already feel dis-empowered by your divorce. Including them in holiday planning changes that. It gives them a voice, and a chance to feel like a part of something again. It also gives you the ability to connect with your kids on a deeper level by learning what is important to them.
2. Forget About Perfection.
Striving to create "the perfect holiday" is the surest way to have an awful one. It puts an enormous amount of extra stress on you AND your kids. Plus, it's wildly unrealistic. (How many families do you know that sit around a sparkling Christmas tree sipping eggnog and singing Christmas carols while everyone gets along perfectly?!)
Instead of going for "perfect," try going for "happy" or " reasonably harmonious."  Pick a goal that is simple, attainable, and realistic.
At the same time, give yourself permission to have an unhappy holiday too. (Sometimes holidays bomb even in families that aren't divorced!)  Make a plan for how you can help your kids appreciate the holiday even if it doesn't turn out the way you (or they) wanted. (Yes. You still might feel like Scrooge when your holiday turns sour. But remember, even Scrooge had a better Christmas once he changed his attitude!)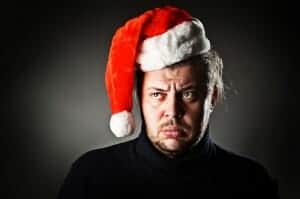 3. Focus on the Big Picture. 
 Yes, this is one of those "easier said than done," pieces of advice. But, ask yourself: what did you do on Christmas in 1982? Not that old? Okay. What did you do on Christmas in 2002? Unless you have a memory like Dustin Hoffman in "Rain Man" I bet you won't be able to remember.
Of course holidays are important. But so are the other 364 days in the year! If your holidays this year are terrible, anything you do next year will be better. So, this year's failure will remove next year's pressure.
As for your kids, they will take their cues from you. If they see you making the best of a less than perfect holiday, they are more likely to do the same. They will also learn that it is possible that not every holiday in their life will be fabulous … and they will survive!
4. Reign in your Expectations.
The trouble with holidays is that all of us have our own ideas of what a particular holiday "should" be like. For example, we think we should be happy. We should give and get the perfect gifts. We should bake cookies that look like they belong on the cover of Martha Stewart's magazine. And, of course, everyone should get along perfectly.
Where do all of these "should" come from? Norman Rockwell? 1950s television shows? … your parents? Who says that the idea you have in your head of how your holiday "should" be is the only way, or even the best way, to experience a holiday?
The more you "should" all over yourself, the worse you are going to feel. For once, just this year, try forgetting about what you "should" do and what the holidays "should" be, and try to enjoy what "is" … no matter what "is"!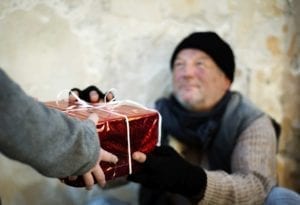 5. Live the holiday spirit.
The spirit of Christmas (or Hanukkah, or Kwanza, or whatever you celebrate) is bigger than you. It is a spirit of selflessness and sharing. This year, focus on trying to connect with that spirit and doing something for someone else who is less fortunate than you. It may seem like a cliché, but sharing your time and energy with others who have even less than you do will remind you of how truly lucky you are, in spite of your divorce and everything that goes along with it.
If you want to be really radical, extend the holiday spirit to your ex as well. Put your own feelings aside and take your kids Christmas shopping so they can get a gift for your ex.  Make sure they invite your ex to their school holiday celebration and other holiday activities. Show them that, regardless of how you may feel about your ex, you respect him or her as your child's other parent.
Sure, if you and your ex are engaged in World War III, raising the peace flag (even just temporarily) may not be possible. After all, going through a divorce during the holidays is undeniably tough! At the same time, you might be surprised at what happens if you try
6. Let go of guilt.
Nothing sucks the joy out of the holidays more quickly than guilt. Plus, whether you realize it or not, your guilty feelings don't just affect you. They affect your kids, too. Either your kids feel bad because you feel bad, or they get spoiled because you try to overcompensate to make up for everything they DON'T have during this holiday.
So, this year, give yourself the gift of a "guilt free" holiday. Instead of feeling guilty that your kids no longer have the same holiday celebrations that they used to have, try feeling grateful for the fact that you can create new holiday traditions. Instead of feeling guilty for not being the "perfect" parent or giving your kids the "perfect" childhood, try feeling grateful that you can teach your kids how to be flexible and how to deal with life's imperfections.
Feeling grateful is one of the best ways to shift yourself out of guilt and into a more positive state.
Another way to ditch your guilt is to pay attention to the voice in your head. When your inner voice starts criticizing you for ruining your kids' holidays, or telling you how pathetic you are, interrupt it! Thank the voice for sharing. Then re-focus yourself on something more positive.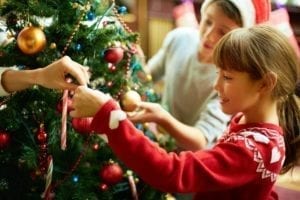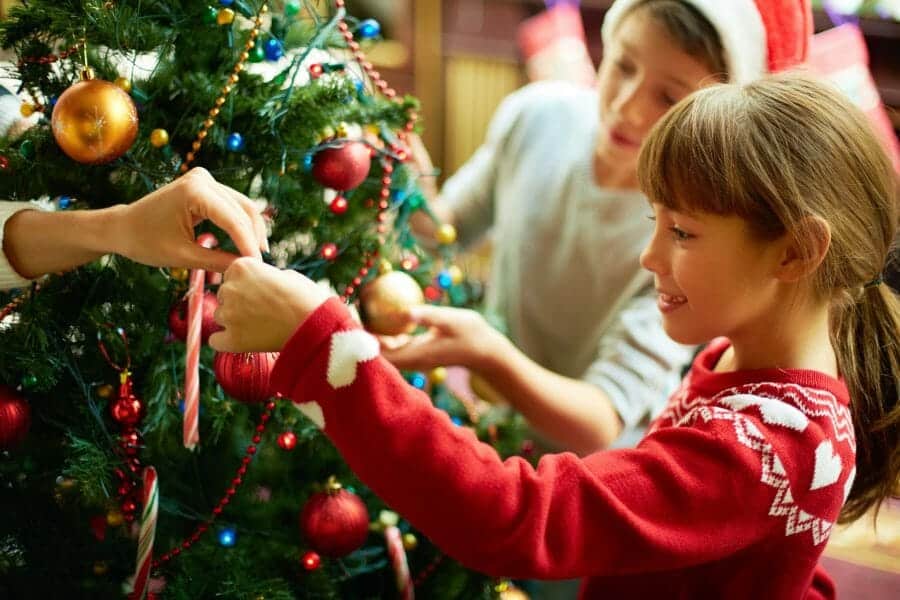 7. Get Back to Basics.
Divorced or not, it's easy to get caught up in the over-hyped consumerism of the holiday season.  We are constantly being bombarded with advertisements telling us what to buy, where to buy it, and how, if we "buy now," we can get whatever it is that we are supposed to want at 50% off!
When money is tight, the push to "Buy, buy, buy!" things that you can't afford makes you feel like a gigantic loser.  It's even worse is when your ex just bought your kids the most expensive toys and gadgets on the market, while you can barely afford to put dinner on the table.
This holiday season, forget about expensive gifts and get back to basics. Focus on the experience you create, rather than on the gifts that you give or get. Spend time with your kids.  Get involved in their activities.  Binge watch your favorite movies together.  Drive around in the evening to see all the Christmas lights in the neighborhood. Cook dinner together (or treat yourself to carryout Chinese!) Focus on enjoying your time together, rather than on giving or getting more stuff.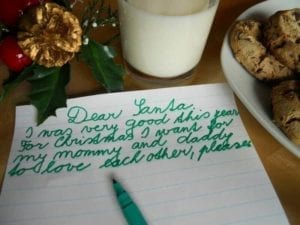 8. Ditch the Drama.
This holiday season, try to spread peace instead of war. (Yes. This one is tough, especially if you have a high conflict ex.) But, for your own sanity, as well as your kids' happiness, try doing as much as you can to calm the conflict.
How do you do that? First, DECIDE you're not going to fight during the holidays. As simple as that may seem, just making a decision not to fight makes it more likely that you will ditch the drama.
Second, do your holiday planning as far in advance as possible. Suck up your feeling of dread and talk to your ex NOW about holiday schedules and parties and gifts. The more you plan in advance, the less there is to fight about later.  (If you have a high conflict ex, have your "talk" via email, text, or parenting app.)
Finally, avoid consuming any alcohol until AFTER you've dealt with your ex for the day. While non-alcoholic egg nog may not be your favorite holiday drink, it also won't make you say or do things that you'll later regret either.
9. Cut Yourself Some Slack.
Just for once: Be kind to yourself!  During the holiday, do something that makes you happy – maybe something you haven't done for years! During the time that you don't have your kids, plan an activity for yourself that you'll enjoy. Read a good book. Watch a movie or a sporting event that your spouse never wanted to see. Buy yourself a present!
Also, don't isolate yourself. Even if you don't necessarily feel like going out and celebrating the season, being with others (at least for a while) often helps take your mind off of your own pain. Get out of the house and go somewhere that you can see other people.  Even just going to a coffee shop can help you feel the human connection that all of us needs.
Finally, make peace with the fact that this may not be the best holiday you have ever had in your life. That's okay. Allow yourself to feel the emotions that are running through you like wildfire through dry brush. Just don't let yourself to wallow in negativity.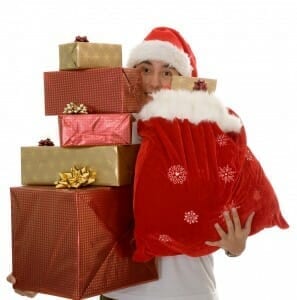 10. Keep it Simple. 
Less is more. Resist the urge to fill every waking moment of your Christmas holiday with activities. While keeping yourself busy can help distract you from the misery of your current situation, scheduling too many activities will only make you feel more stressed and overwhelmed than ever.
Be selective about what you do. Scale back on the holiday traditions that don't bring joy to you or your kids. Don't be afraid to say "No" to anything that you would only do out of a sense of obligation.
If sending out Christmas cards makes you crazy, don't send them! If you just don't have it in you to attend a dozen different Christmas parties, attend one and see how it goes.  Give yourself permission to celebrate the holidays as quietly or as differently as you want this year.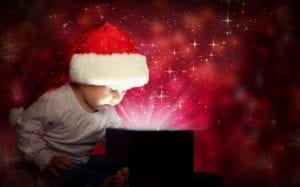 11. Create a Great Experience for Your Kids.
In our consumer culture we tend to equate "having fun" with buying things. But having fun is an experience –it's not a "thing!" This Christmas, instead of going into debt to buy your kids more stuff they don't need, focus on creating experiences your kids will never forget. In other words, go out of your way to create "magical moments."
What's a magical moment? It's one of those rare moments in life that sticks in our memory banks forever. It can be a moment of insight, or a creative breakthrough, or an experience that is so amazing you remember it forever.
While most people think that magical moments "just happen," the truth is that you can create them. The problem, of course, is that creating magical moments takes work! (Sorry!) So starting early helps!
The kind of magical moments that will speak to your kids depends on who they are and how old they are. If your kids are younger you could make homemade Christmas ornaments or gifts. You can have gingerbread house or cookie decorating contests. You could go sledding or Christmas caroling. Or, you could make your own "Jeopardy" games based on fun family facts. There a million ways to create magical moments. It just requires a little work and a lot of creativity!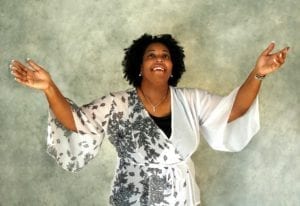 12. Practice Gratitude.
No matter how difficult this holiday season may be for you, millions of people living in developing countries would gladly change positions with you. While knowing that others are more miserable than you won't change your own circumstances, it might help you put your situation in perspective.
No matter where you are, or who you are with, this holiday season, you have something to be grateful for. Instead of focusing on what you lack, focus on what you have.  Take a few minutes to think about all of the blessings that are in your life right now. Feel thankful for each one of those things.
While your holidays this year may not go down in history as the happiest time in your life, they also don't have to be your worst nightmare.  By being grateful for the blessings you do have, you can transform what could have been a miserable and pathetic holiday season into a testimony of the strength of your spirit.
If you spend your Christmas being grateful for everything you have, will your holiday magically become merry and bright? Probably not.  But it will be better. And, when you're going through a divorce during the holidays, sometimes, "better" is good enough.
______
Need a Christmas gift for yourself this season? Get your FREE DIVORCE CHECKLIST!  Just CLICK THE BUTTON below, and it's yours! 
Send me My FREE Divorce Checklist