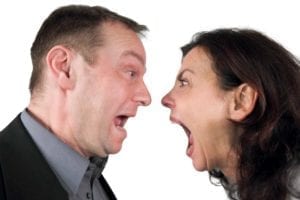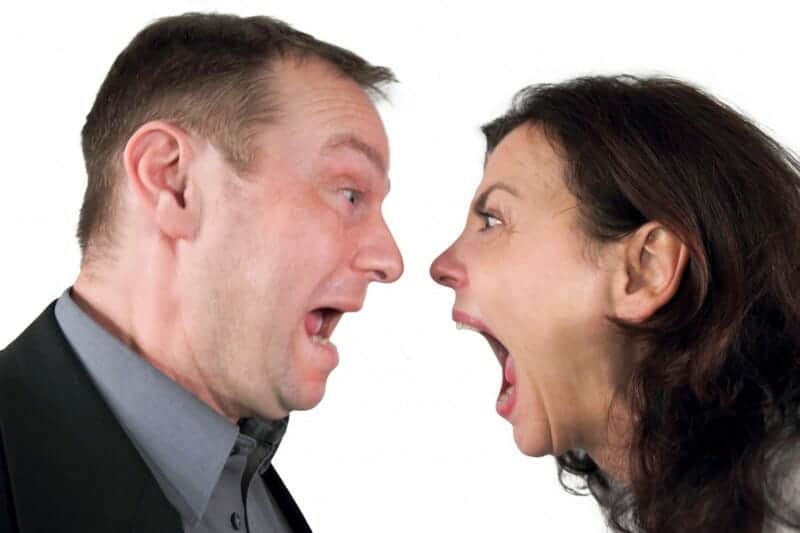 How do you think divorce – and specifically YOUR divorce if you are in the middle of one – should go? Should everything be amicable? Should you be able to get along for the sake of the kids? Or, do you think it is more likely that you and your spouse will be battling like Roman gladiators over everything from your 401(k) Plan to the tupperware? However you think things SHOULD go, those are your expectations. Managing divorce expectations – and making sure yours are realistic –  can make the difference between having a relatively peaceful divorce, and one that has more drama than a reality TV show!
Common Divorce Expectations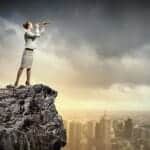 The first thing to understand about divorce expectations is that they are always future-focused.
By definition, an "expectation" is the act or state of looking forward to something. An expectation is not something that has already happened. It is something that we expect will happen. The sticky part is that, because our expectations are so ingrained in the way we see the world, we often don't realize that what we expect might not ever occur.
When it comes to divorce, everyone has expectations!
Those expectations include everything from what you believe you are entitled to get, to how the process is likely to go, and what you think should happen with the kids. You have ideas about how long your divorce should take, what it should cost, and what a "fair" settlement would be.
The problem with expectations is that, a lot of times (especially in divorce) they are not realistic. They also tend to hide.
For example, even though you may have no idea about how the divorce system works, you probably expect it to be fair. Even though you don't know how your spouse is going to act during the divorce, you probably expect him/her to behave the same way they behaved while you were married. (… which may or may not be a good thing!)
The point is that, even if you don't realize it, you expect certain things from your spouse, your situation and your divorce. Those expectations set the stage for how much drama you are likely to experience in your divorce.
Are You Expecting the Best or Expecting the Worst?
People who expect the best think that everything (or at least all of the most important things) will go their way. They assume that they will get the support, custody arrangement, and financial deal in their divorce that they want. Why? Because that's what is fair! ( Or, at least that's what they believe.)
People who expect the worst think that their divorce is going to be a disaster and that everything that can go wrong will. They assume that the system is unfair. They assume that they are going to get screwed. What's worse, they assume that they will be totally miserable throughout their divorce and probably for years thereafter. Not surprisingly, they usually are.
While you may think that expecting the best is better than expecting the worst (or vice versa) the truth is that neither of those kinds of expectations will serve you well in your divorce.
If you are overly optimistic you will tend to dig in your heels and refuse to negotiate unless you get what you think you deserve. That makes settling your case amicably way harder.
If you are overly pessimistic you tend to assume that your spouse has an ulterior motive for everything s/he does. So you over-analyze every offer your spouse makes and every action your spouse takes. Consequently, your case takes much longer and costs much more than it should.
Either way, you lose.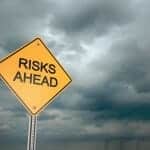 Why Managing Expectations Helps
At this point you may be thinking that the best solution is to have no expectations at all.
Unfortunately, unless you have reached a stage of spiritual enlightenment usually reserved for gurus who meditate on mountain tops their entire lives, that is not likely to happen. Everyone has expectations. It is part of the human experience.
The key is not to eliminate your expectations. It is to learn to manage them.
How? By being realistic.
If your divorce expectations are well-grounded in reality, they become an asset rather than a liability.
Once you know what is realistically likely to happen in your case, you can finally start to relax a little bit and go with the flow. By not expecting that you will get the sun, the moon, and the stars in your divorce settlement, your negotiations start going much more smoothly. By not searching for the hidden agenda behind everything your spouse does, your ability to communicate, as well as your negotiations, will improve.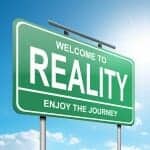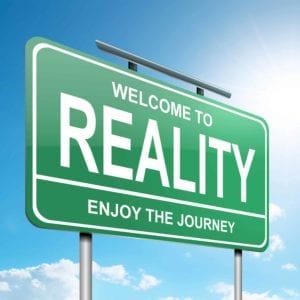 How Can You Manage Your Divorce Expectations?
The first step in managing your expectations is understanding that you have them.
Whenever you find yourself saying, "Oh, that will never happen," or "Of course, I will get …." STOP! Anything that you are discussing that hasn't happened yet, but which you are predicting will, might, or should happen in the future, is not a fact. It is an expectation.
Once you know what your expectations are, step two is to find out whether they are realistic. Take the time to talk to an attorney, therapist, financial planner, or a trusted divorce advisor about how the divorce system works, and what is realistic to expect in your case.
Step three is to work to keep your expectations in line with what you have learned.
No matter how realistic you might start out, it's easy to get off track when your emotions take over (which happens from time to time in divorce!). Have someone around you – a counselor, an attorney, or anyone else who understands divorce — act as your "reality check." Whenever you are not sure if your expectations are getting out of line, check in with that person.
Managing expectations in your divorce may not be easy. but it is definitely possible. Not managing them is a sure fire way to add misery and drama to your divorce. Is managing your expectations really possible in a divorce? I don't know. What do you expect?
To get a list of the top 10 common divorce expectations that are not true, CLICK HERE.