Ask any lawyer, "How much does a divorce cost?" and the answer you will inevitably hear is: "It depends!"
It depends on how long your divorce takes.
It depends on which divorce process you use.
Most of all, it depends on how much you and your spouse fight.
The truth is, a LOT of things can influence how much your divorce costs.
A divorce with kids typically costs more than a divorce without kids. Having a lot of complicated investments tends to drive up the cost of your divorce because there are more issues to resolve. Plus, if you have pensions and other retirement accounts to divide, that can drive up the cost of your divorce, too.
But, no matter who you are, or how simple or complex your finances may be, one thing will drive up the cost of your divorce faster than anything else:
… your emotions.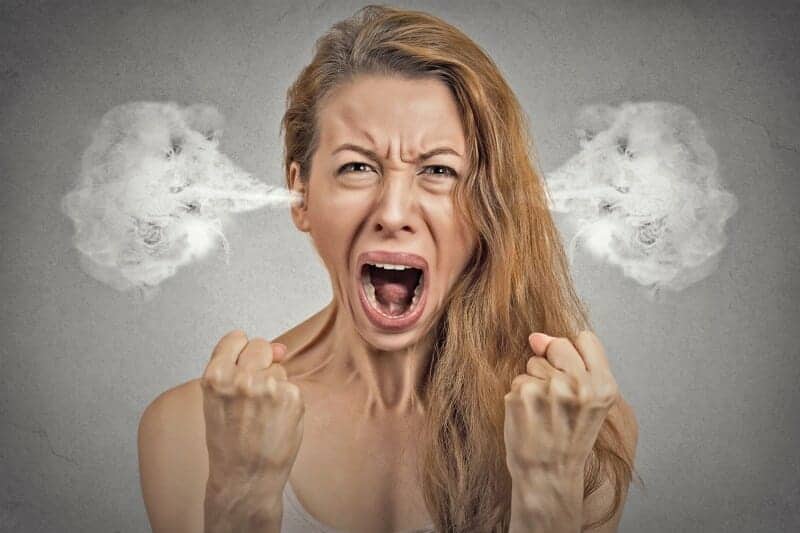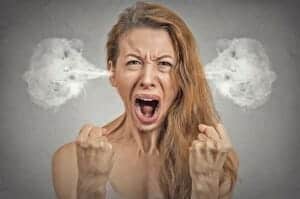 The #1 Driver of Divorce Costs
The more you let your emotions run wild, the more you and your spouse will fight.  The more you and your spouse fight, the more expensive your divorce will be.
While that may sound simplistic, it's really how the divorce system works.
Divorce lawyers typically charge $250 – $500 per hour, or more.  The more time they spend on your case, the more money you spend on them.
And lawyers aren't the only divorce professionals you're going to have to pay if you and your spouse fight.
Depending upon your circumstances, you may have to hire forensic accountants, real estate appraisers, mortgage brokers, business evaluators, financial planners, private investigators, custody evaluators and more. The cost of those professionals can quickly add up to tens of thousands of dollars … a month!
While you may think that your ability to control your emotions has little to do with whether or not you need to hire a financial planner in your divorce: think again.
If you and your spouse are able to divorce amicably, you may be able to use one neutral financial planner who will run numbers for both of you. If you're fighting, chances are you will each hire your own separate financial planner. Then you will spend even more time and money arguing about which financial analysis is right.
The same thing is true for every other divorce professional you use. What's more, if you and your spouse are able to talk to each other and divorce amicably, you will undoubtedly be able to dramatically reduce the number of divorce professionals you need to hire in the first place.
So managing your emotions will help you control your divorce costs in a multitude of different ways.
But the cost of your divorce professionals aren't the only expenses you're going to have in your divorce.  If you truly want to answer the question, "How much will a divorce cost?" you've also got to consider the divorce costs that most people don't even think about.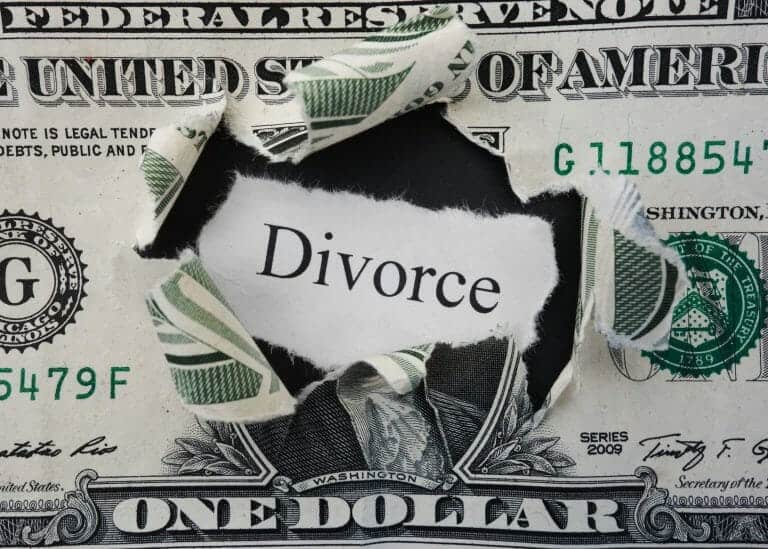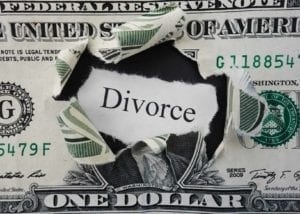 Dividing one household into two costs money. While it may not seem like setting up a new place will be that expensive, you may be surprised by how much money you will spend buying a second vacuum cleaner, lawn mower, dining room set, etc.
Moving also costs money. Putting a security deposit on an apartment, or a down payment on a house, costs money. In short, everything about your divorce – and all of the life changes it causes – will likely cost you money.
So if you want to accurately assess how much a divorce will cost you then you need to include all of the hidden costs of divorce in your calculation.
Here are some hidden divorce costs you might not have considered.
1. Taxes
If you file your income taxes as married filing jointly, you will usually pay the least amount of income taxes. Once you divorce, you have to file your income tax return as a single person. That typically means that you will pay income taxes at a higher rate than you did when you were married. (Sorry!)
What's more, with all of the recent tax law changes, the income tax consequences of divorce will likely be even greater now than they were before.
Plus, you also have to consider capital gains taxes when you're divorcing.
If you and your spouse own any stocks, bonds, or other investments, and you sell all or part of them in your divorce, you may be facing capital gains taxes. The same thing will be true if you withdraw funds from a retirement account to pay your divorce expenses, or to pay off your spouse.
While you can transfer money between your retirement account and your spouse's retirement account in a divorce without creating a tax consequence, to reap that benefit you have to make sure that you transfer the money in the right way. If you screw it up, you may find yourself with a hefty tax burden you didn't see coming.
2. Real Estate Expenses
If you have to sell your house because of your divorce, you will have to pay the realtor's fees and closing costs of the sale.  If your house needs repairs before it can be sold, you will have to pay for those too. Plus, if you're forced to sell your house in a bad market, you may get less for your house than you think it is worth.
Of course, NOT selling your house can be expensive too.
If you have to buy out your spouse's interest in your house, you first have to agree on what your house is worth. That may involve getting multiple appraisals. Plus, if both you and your spouse are on the loan for the house, someone is going to have to pay to refinance that loan.
And, with interest rates going up the amount of interest you have to pay on your newly refinanced loan may be significantly more than it is right now.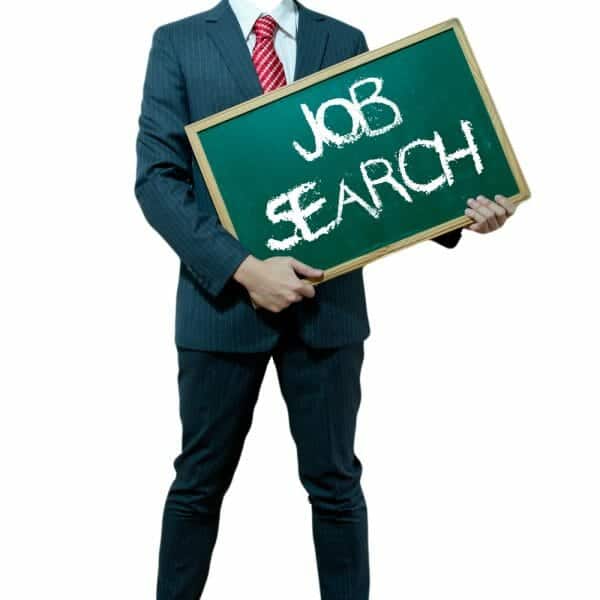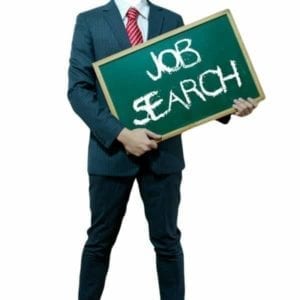 3. Employment Costs
If you have been out of the workplace for a while you may have to pay to get additional training or education to improve your resume or your skills.  You may need to get a new certification or degree. While that can help you earn more money in the long run, it still costs money now.
Even if you your education and skills don't need an upgrade, your wardrobe might! If you want to get a good job, you've got to look good at your interview. Then, when you've gotten the job, you have to look presentable every day when you show up.
Finally, once you have a job, you will likely have to travel to and from work. All of those things cost money.
4. Therapy/Counseling
 Divorce takes a huge emotional toll on everyone involved in the process.
It's hard on you, your spouse, and your kids. While, hopefully, everyone will adjust eventually, you, your spouse and/or your kids may need help along the way. That means therapy – and therapy, too, costs money.
Thankfully, your medical insurance may cover at least a portion of the cost of therapy.  But if you exceed the allowable number of visits that your insurance allows, or your insurance doesn't cover the cost of therapy, then you may find yourself having to budget for this expense, too.
At the same time, investing in therapy may actually save you money in your divorce. (Remember, the #1 driver of divorce costs is your emotions!) So, what you lose paying for therapy you may gain back in lower legal fees.
5. Health Insurance
 When you are married, you, your spouse, and your kids typically share one health insurance policy. Once you are divorced, that ends.
Most health insurers will not continue to cover you on your spouse's insurance policy after you are divorced. Since it's typically cheaper for both spouses to be covered on one insurance policy than it is for each spouse to have his/her own policy, getting divorced usually means that collectively your family will pay more for health insurance.
While you may think that health insurance shouldn't be a problem because you can just go through COBRA, that's not necessarily true. While COBRA ensures that, in cases where COBRA applies, you can continue to get insurance through your spouse's employer after your divorce, it has nothing to do with your cost.
When you get insurance through COBRA you have to pay both your portion of the insurance premium and the employer's portion of the insurance premium. Generally, that means that COBRA ends up costing you more.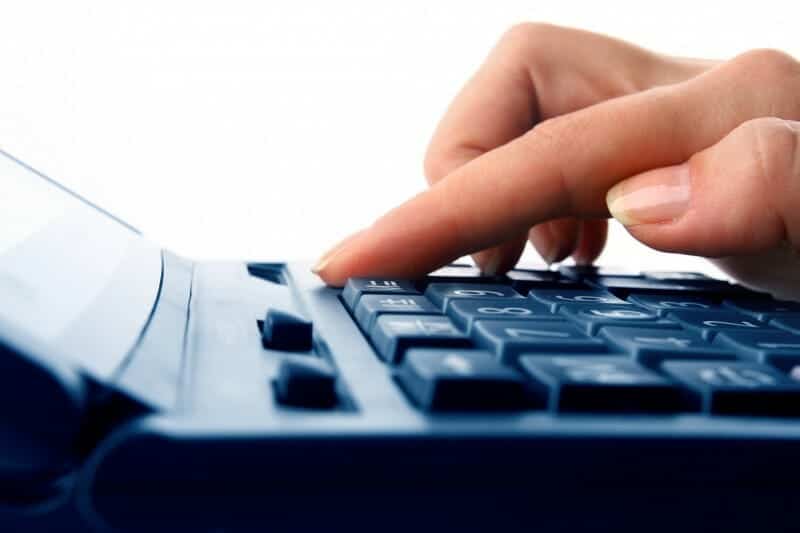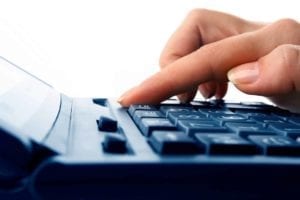 So How Much Will a Divorce Cost?
According to Forbes Magazine, the average cost of a divorce in the U.S. is between $15,000 – $30,000. Lawyers.com lists the average cost of divorce at $19,200. And the online legal document production company, Legal Zoom, claims that you can get an uncontested divorce for under $500. (Good luck with that!)
When you factor in the hidden costs of divorce, it's easy to see that the real cost of divorce probably starts at thousands of dollars and goes up from there.
What do you do if you want a divorce, but you don't want to spend a small fortune getting one?
Here are:
12 Tips for Keeping Your Divorce Costs Under Control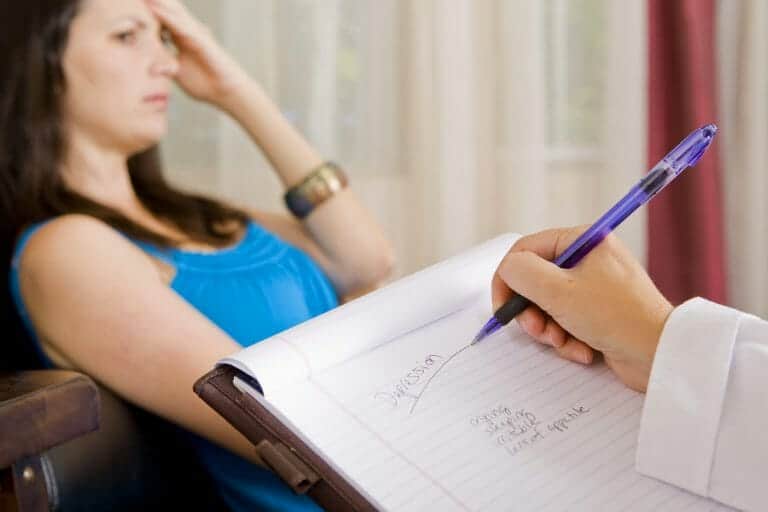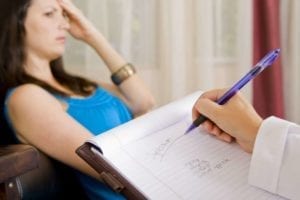 1. Get a Therapist. 
Yes, getting a therapist costs money. But s/he can save you way more than you spend. A good therapist can help you get your emotions under control.  S/he can help you understand why you and your spouse are in conflict, and how you can handle that conflict productively.
A therapist can also help you learn to communicate with your spouse in a way that allows each of you to actually hear what the other is saying. It doesn't matter if you haven't been able to speak to each other in a civilized way for ages. With the right tools, and the right motivation (i.e. not incurring divorce costs that are the size of the national debt) you can learn how to successfully communicate with your spouse.
   2. Talk to your spouse. 
Yes, it really is that simple. (Okay, so talking to your spouse may not be so simple.  It's still worth it.) The more things that you and your spouse can agree on yourselves, the less there is for the lawyers to argue about.
Talking directly to your spouse also cuts the most expensive middlemen (your lawyers) out of your conversation.  While that is not a good idea if your spouse is abusive, violent, or can easily manipulate you, for most people, having even a semi-reasonable conversation with your spouse can save you tens of thousands of dollars in legal fees.
   3. Talk to your lawyer. 
Really. You should know your lawyer's strategy and have at least some estimate about what implementing that strategy will cost you. For example, if your lawyer plans on sending multiple subpoenas, interrogatories, and document production requests, you should ask your lawyer how much doing all of that will cost you.
You should also be able to talk to your lawyer about your options.  While taking a more amicable approach in your case may not get you quite as much money as fighting in court would, if fighting will cost you more than what you stand to gain from the fight, then why do it?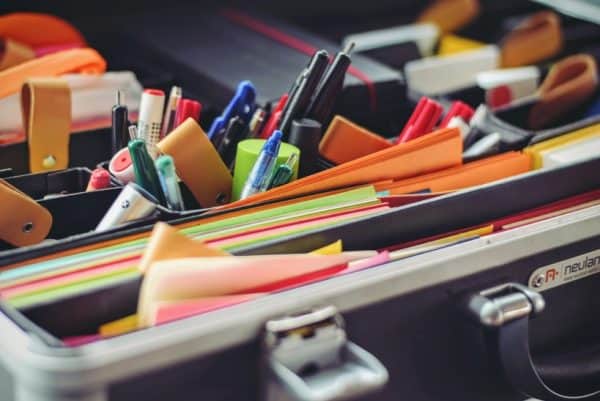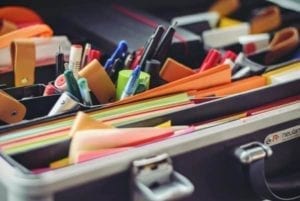 4. Get organized. 
If your lawyer asks you for financial documents, and you deliver them in a disorganized mess, your lawyer is going to have to sort through all of your documents and organize them for you. S/he will also charge you $250 – $500 an hour to do it.
If you organize your documents before you give them to your attorney, you can save yourself thousands of dollars in unnecessary legal fees.
   5. Do your own legwork. 
Doing your own divorce legwork may be a hassle, but it's usually not all that complicated.
For example, if you have access to your financial information, it will be cheaper to get the information yourself than it will be to have your lawyer send subpoenas to multiple banks and credit card companies. If you suspect that your spouse is hiding assets or information, dig around for that information yourself first.  Once you've gotten everything you can THEN you can hire a private investigator to look for the rest.
   6. Stay out of court! 
Every time your lawyer drafts a document or goes to court, it costs you money. Every time you call your lawyer, or send an email, it costs you money. Sure, sometimes you have to go to court. But, the more things you can work out on your own, without your lawyer, the less your divorce will cost.
One alternative worth exploring is mediation. Or, if you're feeling really adventurous, you could go back to tip #2 and just talk to your spouse! It may not be comfortable, and it may not be pleasant. But, with the amount of money you can save in legal fees, it also may be worth it!
  7. Don't sweat the small stuff! 
Every dispute you have with your spouse does not have to turn into a major battle. Spending $500 in attorney's fees to fight about a $100 vacuum cleaner is stupid (… especially when you didn't ever like that vacuum cleaner in the first place!)
Not everything in your divorce is worth fighting about. If you think it is, then go back to tip #1. Chances are, your emotions are clouding your judgment. A good therapist can help you deal with that.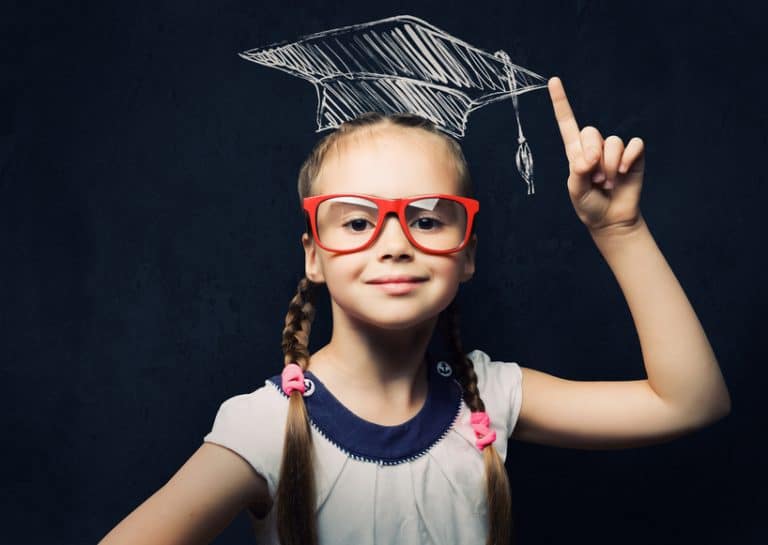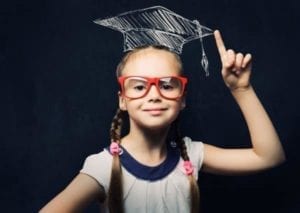 8. Educate Yourself. 
I know it sounds cliche, but knowledge really is power. It is also a way to save a lot of money.
The more you know about divorce in advance, the less time and money you will have to spend asking your lawyer basic questions.  Of course, you'll still need legal advice to get through your divorce well. But if you already understand the basic divorce concepts, the time you spend with your attorney can be much more focused.
Instead of asking how child support works, you can talk about how much child support you are likely to pay in your divorce. Instead of discussing the pros and cons of mediation in general, you can talk about whether mediation is right for you. In short, by educating yourself in advance of your divorce you can shortcut the time and money your divorce costs.
   9. Use the right professional for the right problem.
If your divorce lawyer is your only divorce professional you're probably going to pay him/her a lot more than you need to. That's because lawyers are typically the most expensive divorce professionals you will have. Therapists and financial advisers generally charge less than lawyers. So, using your lawyer to do things that cheaper professionals could do better makes no financial sense.
It's also wildly inefficient.
For example, lawyers typically charge two to three times as much as therapists. Most lawyers also have zero mental health training. So, when you call your lawyer screaming because your spouse is making you crazy, your lawyer will probably listen. Then, when you're done, your lawyer will tell you to call your therapist. That conversation will cost you hundreds of dollars … and it will accomplish nothing.
   10. Run a Cost/Benefit Analysis Before Every Fight.
This may sound cold, but the financial parts of your divorce are really nothing more than business decisions. Sure, they FEEL like more. That's because your emotions are all wound up around them. But if you take the emotions out of the equation, money is money.
If you spend $1000 in legal fees fighting over a $50 vacuum cleaner, you have just wasted $950. No one cares that your mother gave you that vacuum cleaner as a wedding gift. It's a vacuum cleaner!
Of course, there are things that have a lot of sentimental value for you. Sometimes your spouse will be a jerk and refuse to give you those things precisely because s/he knows you care about those things.  When that happens, you need to take a step back.  Really evaluate how much the thing that you are fighting for is really worth. Then, if you really want to fight, go ahead and fight.  Just know what the fight is costing you.
   11. Don't drag things out.
The longer your case is open, the more your divorce costs grow.
Every 30 – 60 days your lawyer has to go to court to tell the judge what's happening. Your lawyer has to do that even if nothing is happening. Meanwhile, you pay your lawyer for every single court appearance.
What's more, just having your divorce case open increases the amount of conflict between you and your spouse. Being in the middle of litigation – any litigation – is stressful. The more stressed you are, the more likely you and your spouse are to fight. The more you fight, the uglier your divorce gets. The uglier it gets, the longer it takes to resolve anything. Meanwhile, your lawyers keep going to court.
   12. Be reasonable.
You are not going to get everything you want. That's just not the way divorce (or life, for that matter) works. If your spouse has made a settlement proposal that is at least in the ballpark of where you are likely going to end up, consider it!
I'm not saying that you should cave in to every crazy demand your spouse may have. You certainly don't want to walk away with nothing while your spouse gets everything. But, settling a divorce requires compromise. Unfortunately, compromising with your soon-to-be-ex doesn't always feel good.
The worst thing you can do if you want to keep your divorce costs down is to dig your heels in "on principle."  True, sometimes principles matter. But, if you find yourself resisting every possible compromise "on principle," you might want to take a deeper look at what is going on. Chances are, it is not the "principle," but your emotions, that are getting in the way of resolving your divorce.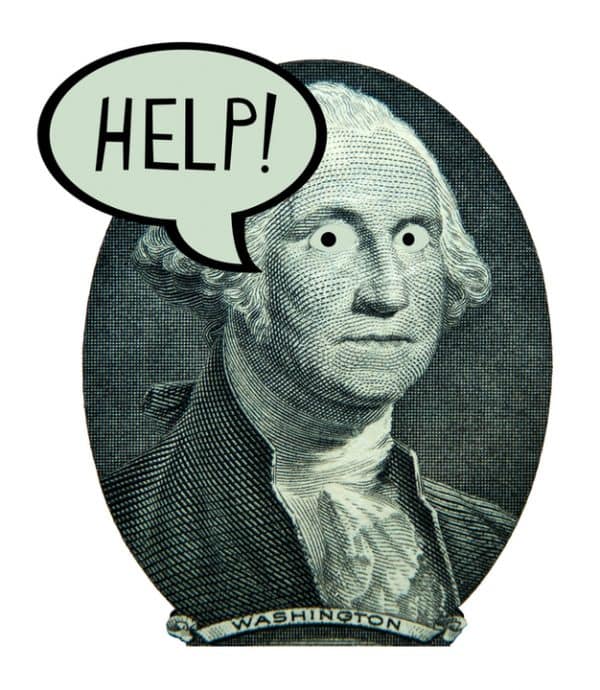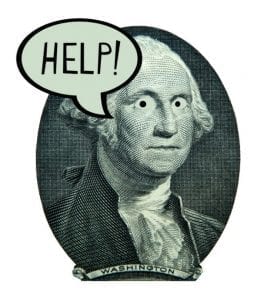 How Much Does a Divorce Cost? … It Depends!
Like it or not, every divorce is different. How much your divorce will cost depends on a whole host of factors – not all of which are under your control.
At the same time, if you work to control those costs that ARE under your control, you can significantly reduce the amount that your divorce ultimately costs you.
___________