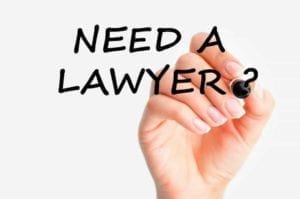 One of the most important decisions you have to make when you are getting divorced is who to hire as your divorce attorney. Hire the right attorney, and you will go through the divorce process knowing that you are getting the best advice possible. Hire the wrong attorney and you will feel like you are fighting two battles: one against your spouse, and the other against your lawyer. Many people make many mistakes in hiring a divorce lawyer. How can you identify those mistakes and avoid making them yourself?
Here is a list of the top 10 mistakes people make in hiring a divorce lawyer.
Top 10 Mistakes in Hiring a Divorce Lawyer
1. Hiring the wrong kind of lawyer.
Before you can even think of hiring a divorce lawyer, you have to know what kind of divorce process you want to use. If you want to settle your case amicably, but you hire the biggest shark lawyer in town, chances are you are going to end up fighting in court. The same thing is true if  you want to use collaborative law. If you hire an attorney who is not specially trained in collaborative law, your case will be anything but collaborative. If your spouse is completely unreasonable and you have no choice but to fight in court, and you hire a negotiator who never tries a case, get ready to get bulldozed! The bottom line is this: you have to hire an attorney who is experienced in the kind of divorce process you want to use.
2. Not choosing a lawyer who specializes in family law.
Now is not the time to hire the family friend who practices real estate law, but does an occasional divorce on the side. You need a specialist! You need someone who not only knows the law, but knows the judge! Why? Despite what many people think, the reason is not because all judges are corrupt. But all judges are human. And human behavior tends to be consistent. A lawyer who appears before a particular judge all of the time is going to know how that judge usually rules on any given issue. The lawyer will know what persuades that judge, and what drives that judge crazy. That's the lawyer you want by your side.
3. Hiring a lawyer who doesn't have time for you.
This is a tricky one. When you meet with any lawyer for the first time, of course they are going to tell you they have time for you! So it's often hard to ferret out the truth. Here's something you can try: after you have made your initial appointment, call the lawyer back after business hours and leave a message that you have a question. Then see if the lawyer or her secretary gets back to you. (Of course, if you do this, you really do need to think of a question to ask!)
4. Interviewing lawyers alone when you are an emotional wreck.
How are you supposed to properly interview a divorce lawyer when you are in so much emotional turmoil that you can barely remember your own name? You can't! So, you have two choices. You wait until you get your emotions under control before you start interviewing lawyers. Or, if that isn't possible, you bring someone – a family member or a friend – with you to your initial interview. Later, when you can't remember a single thing the lawyer said, your friend can clue you in.
5. Not listening to your gut.
If your head is telling you that you "should" hire a particular lawyer, but your gut is screaming "run!," listen to your gut. It doesn't matter if the lawyer you are interviewing is supposed to be "the best," "the cheapest," or anything else. If you don't feel comfortable with the lawyer, you should not hire him or her! What's more, if you leave the lawyer's office in tears, or feeling like you need a shower, that is NOT a good sign!
6. Not choosing a lawyer with the technical expertise needed to handle the issues in your case.
This is similar to mistake # 2, but it goes deeper. Not only do you need a lawyer who specializes in family law, but, if there are any special issues or twists in your case, you may also need a lawyer with extra expertise in a particular area. For example, if you own a family business, you need a lawyer who understands how to properly value and divide that kind of business. If you have IRS problems, you may need a lawyer with special tax expertise.
7. Not understanding your fee agreement.
Divorce lawyers typically charge by the hour. They take a retainer up front and then bill by the hour against that retainer. A retainer is simply a down payment. If your lawyer is billing $300 per hour, then that retainer represents 5 hours of work. After that, the lawyer will bill you. You have to know if you are being charged by the hour, and how much your lawyer charges for each hour of work performed. You have to know whether the retainer that you pay includes court costs, or whether those are extra. And, most important of all, you must read your fee agreement before you sign it!
8. Hiring a law firm that will pass your case around from lawyer to lawyer.
If you hire a law firm to represent you, don't be surprised if you end up working with a different lawyer than the one you interviewed.  If it is important to you that a particular lawyer handles your case, you need to put that into your fee agreement. Otherwise, the law firm will assign your case to whichever lawyer is best suited, and available, to handle it. It also means that if the lawyer who usually handles your case isn't around, someone else will pitch in. Sometimes that means that your case gets passed around from lawyer to lawyer. If that is not what you want happening, you need to make that clear from the start.
9. Not being prepared when you interview a lawyer.
The best way to interview a lawyer is to have a list of prepared questions that you can ask. That way, you can be sure that you get your questions answered, even if you are nervous. Being prepared also means that you have at least a working knowledge of your finances before you walk into the lawyer's office. Since the legal and financial issues in divorce are so intertwined, you can't ask a lawyer to give you meaningful legal advice if you have no idea of what your financial situation is when you walk into his/her office.
10. Believing that a lawyer will solve all of your problems.
No lawyer can fix your life. A decent lawyer can get you divorced. A good lawyer can get you most (or at least a realistic amount) of what you want in your divorce. A great lawyer can get you all that and still leave you  able to put your life back together after your divorce is over. But no lawyer can straighten out your finances, get you the settlement of your dreams, make sure your kids are happy and well-adjusted , and ensure that your life goes well when your divorce is all over. We just don't have that kind of power. So, when you are hiring a lawyer, any lawyer, the most important thing is to have realistic expectations.
Choosing the Right Divorce Lawyer
Choosing the right divorce lawyer won't make your divorce easy. It won't solve all of your divorce problems. But, it will go a long way towards making your divorce as good as it can be.
__________
Don't know what questions to ask a prospective divorce lawyer?
CLICK THE BUTTON below and get your FREE LIST OF QUESTIONS TO ASK A DIVORCE LAWYER.
.