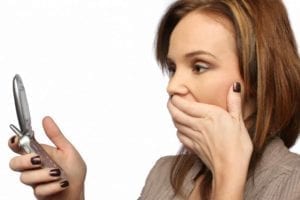 The day you discover that your spouse cheated is like the day you watched airplanes fly into the twin towers. It's your own, personal 9/11. From that day on, nothing is the same. Yet, as painful as it is, your spouse's cheating does not necessarily mean your marriage is over. Your spouse's behavior may have rocked your marriage to it's core, but your behavior, and your choices after you discover the affair, can influence whether your relationship recovers. Here are 10 tips for dealing with infidelity.
10 Steps for Dealing With Infidelity After Your Spouse Cheated
1. Get the facts.
As tempting as it is to jump to conclusions, if you accuse your spouse of something that turns out to not be true, you may do irreparable harm to an otherwise decent marriage. You also don't want to be stupid either. If your spouse has been lying to you for awhile, the odds are better than average that, if you confront him/her with your naked suspicions, your spouse will just deny them.
Get the facts (and the evidence to back them up!) before you open your mouth. That way, when you confront your spouse, the conversation will be about what s/he has done, rather than whether you are jealous and crazy. (Of course, if you are married to an honest person who just made a mistake and will tell you the truth if you ask, you may not need to play private eye and prove your suspicions first.)
2. Talk to your spouse.
Once you know the facts, it's time to have a discussion with your spouse. Actually, it probably won't be much of a "discussion" at all. It's more likely to be a verbal vomiting of all of the dirt you just discovered, followed by a lot of tears and screaming.
No matter how your conversation goes, remember this: the most important part of your discussion is not going to be what YOU say. It will be what your spouse says, and how s/he reacts. That reaction (i.e. whether your spouse is apologetic or indifferent) will tell you a lot about whether your marriage stands a chance of recovery, or not.
3. Don't try to deal with the affair alone.
When you are hit with something as devastating as an affair, your emotions are going to bounce around more than a two year old on a sugar high. A good therapist can help you deal with your emotions productively so that you can process them and move on.
You are also going to want to find a good friend or two (not ten!) who you can rely on to help you through the next few months,.  They are not going to be easy. If you decide to try to save your marriage, you will also need a good marriage counselor or coach. S/he can help you deal with the damage the affair did to your marriage, and hopefully create a better, more solid relationship.
4. Do NOT file for divorce immediately.
Yes, it sucks that your spouse had an affair. Yes, you are mad, and maybe you will ultimately file for divorce. But making major life decisions in the heat of the moment often leads to regret.
If you are seriously considering divorce, talk to a lawyer. Go for a consultation. Find out what you will be facing if you file for divorce. There is no harm in understanding your options. But, before you make any decisions about whether you want a divorce or not, take some time to get your emotions in check and your head clear.
5. Give yourself permission to be emotional.
Learning of your spouse's affair is going to rock your world. Even if you had been suspicious of your spouse's behavior for a long time (but especially if you had no clue that your spouse was unfaithful) once you know for sure what was going on, everything changes.
You will be mad, sad, stunned, and angry. You will be hurt beyond anything you've ever imagined. For a while you may find yourself unable to eat, sleep, or focus on anything other than the affair. You may either not want to be near your spouse, or the two of you might start having sex like rabbits. Let yourself experience whatever comes up for you without judgment. Trying to stuff your emotions down will only make you miserable longer. You are not a robot.
6. Don't ask for details you don't want to hear.
Dealing with infidelity is highly personal. Some people seem to need to know every detail about their spouse's affair. They want to know when and how their cheating spouse hooked up with the other person, how often they had sex, and a host of other intimate details. Other people don't.
Whatever your reaction to your spouse's disclosure of infidelity is fine. Just remember that you can't "un-now" something once you've heard it.
7. Don't stalk your spouse's affair partner.
It's normal to hope that the person with whom your spouse cheated contracts some dread disease or accidentally gets hit by a bus. (Of course, you don't want them to die. You want them to suffer for a long, long time!) But, there is a huge difference between wishing all sorts of evil on that person, and taking steps to make it happen.
Don't go there! Don't look that person up, follow them around from a distance, or harass them at their job. It's not your job to punish that person, no matter how much you may want him/her to suffer. Deal with your own pain, and let karma take care of the rest.
8. Do some soul searching.
When you find out your spouse has been cheating, you go into this weird sort of altered reality. Nothing seems real. You keep going over your relationship again and again in your head, trying to figure out where you went wrong, and what you should have done differently.
Getting clear about the past and processing your emotions is vitally important. But so is looking to the future and deciding what matters in your life. You need to dig down deep and decide who you are and what you want. You also need to decide whether you are open (at least a tiny little bit) to someday maybe forgiving your spouse and rebuilding your relationship. If not, staying married is pointless.
9. Don't rush into fake forgiveness you don't honestly feel.
While forgiveness is important if you ever want to move past your spouse's infidelity, true forgiveness takes time. You can't just waive a magic wand and pretend nothing happened.
Rushing into "fake forgiveness" just to save your marriage is disrespectful to both you and your spouse. Burying your true emotions for the sake of "keeping the peace" is a sure fire way to cause those negative emotions to fester and grow under the surface. While you may succeed in keeping your marriage together for awhile (or not) the marriage that is born out of such desperation rarely lasts for long.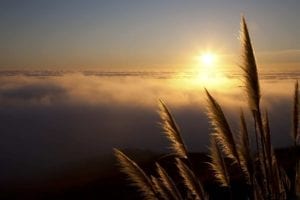 10. Give yourself time to heal.
Working through your emotions takes time – especially if your spouse's infidelity came out of the blue. If you decide to give your marriage another try, rebuilding your trust in your spouse is going to take time. Getting to the bottom of why your spouse strayed, and dealing with the real issues in your marriage will take time.
Even if you don't ultimately stay married, you are still going to need time to deal with what just happened to you. If you allow yourself time to work through your betrayal, anger, and hurt, before you file for divorce, your divorce will go much more smoothly than it would if you and your spouse are duking out your pain and problems inside a court room for all the world to see.
Want more help dealing with infidelity? CLICK THE BUTTON BELOW to get your FREE curated list of the best books to help you heal after your spouse has an affair.