I've seen it happen a number of times now. Clients with adult children come into my office seeking representation in a divorce. No matter the circumstances that led them into divorce, most of them believe the biggest myth about the effect of divorce on adult children:  they assume that since their children are older, they divorce won't affect them as much.  They assume their adult children will be fine.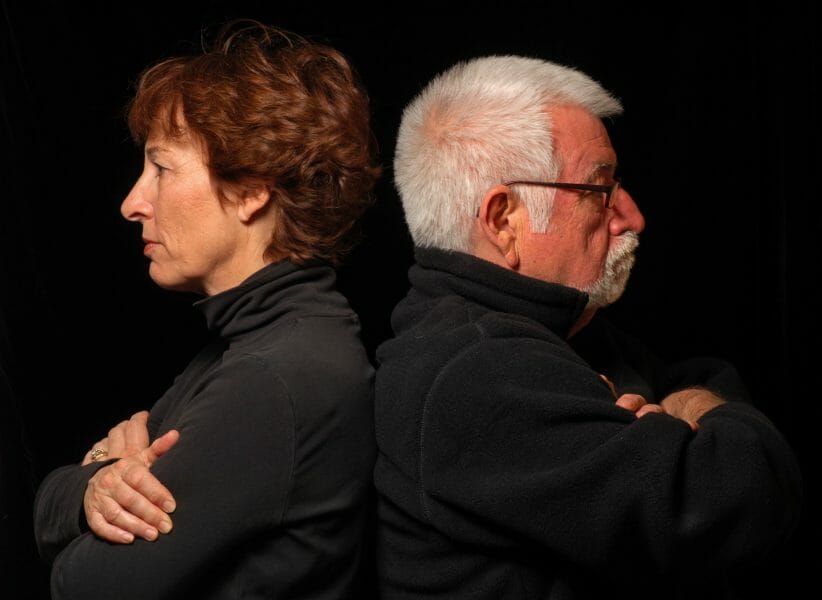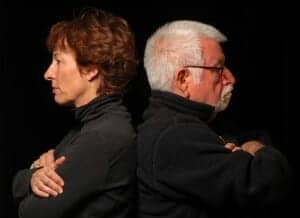 The Names May Be Changed, But the Story is The Same
I knew a man once (I'll call him "Dave") who wanted a divorce from his wife of 30+ years. They had three adult children. Dave had been the primary breadwinner in the family. His wife (I'll call her "Sarah") had raised the children. Dave had been a good father, and he had a good relationship with his kids. But his relationship with his wife had grown cold years ago.
As he found himself facing retirement, Dave just couldn't picture spending all of his time with Sarah. He also met an attractive younger woman with whom he felt he had a lot more in common than he did with Sarah. Dave fell in love. He had an affair. Then he filed for divorce.
When Sarah got served with the divorce papers, she was devastated. Then she got angry.
Getting a divorce after 50 had never been a part of her life's plan. Getting a divorce after 50 from a husband who was having an affair with a younger woman was even worse! It was almost too cliché and painful for her to bear.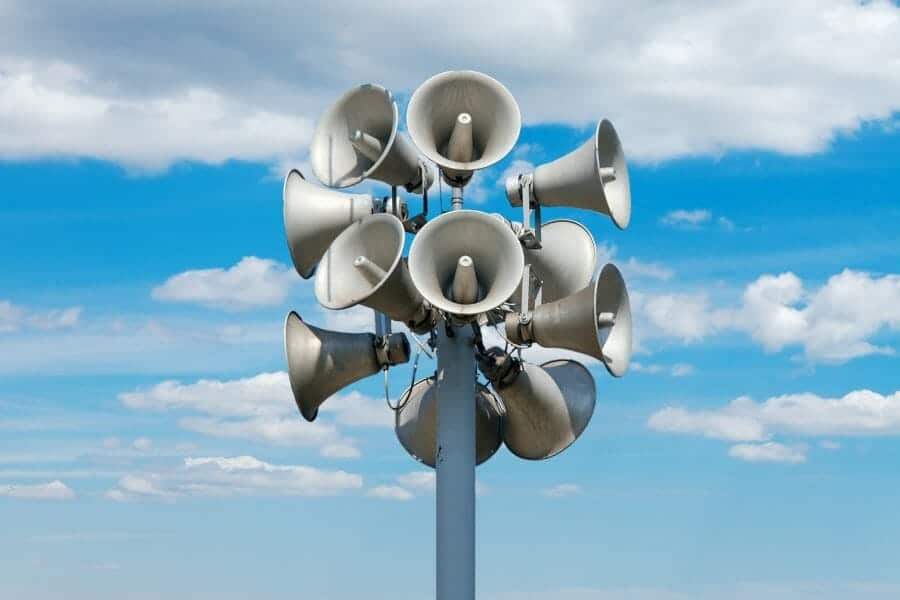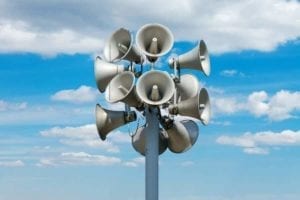 Sarah immediately called the children and told them everything – not just about the divorce and Dave's affair, but also about all of the slights Sarah had suffered and endured during their marriage.
Now the children were devastated – and furious with their father for ruining their family.
Dave tried to explain his side of the story – how he and Sarah had grown apart and how he needed someone to be a more compatible companion in his old age. But that only made the children angrier. The oldest two wanted nothing to do with him.  The youngest child was torn: she still loved both of her parents. She also needed her father's support to finish paying for college.
Underestimating the Effect of Divorce on Your Adult Children
Dave knew that his children wouldn't be thrilled when he decided to divorce Sarah. But he hadn't anticipated just how upset they would be.
Dave assumed that his children knew how unhappy he and Sarah had been for years. He thought that, after they got used to the idea that he and Sarah were splitting, they would be fine.
They weren't.
Dave and Sarah's divorce wasn't the most amicable case in the court house, but they were ultimately able to settle it and go their separate ways. Meanwhile, ten years later, Sarah is still bitter and Dave has virtually no relationship with his two oldest kids.
Like Dave, most people assume that the effect of divorce on adult children is not nearly as bad as the effect divorce has on younger children.  Yet nothing could be further from the truth.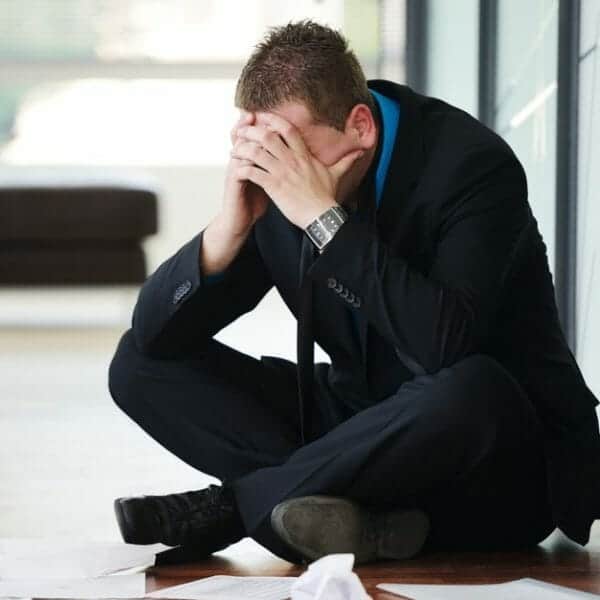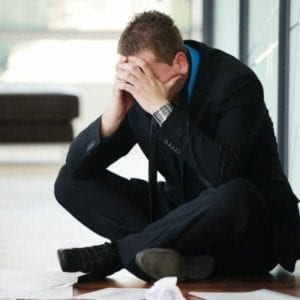 What the Research Says About the Effect of Divorce on Adult Children
Research has shown that most adult children are shocked when they learn their parents are divorcing – even if the children knew their parents' marriage had been rocky for years. That shock is followed by a lingering disbelief, and a deep and abiding sense of loss.
After their parents' long term marriages end, adult children often become cynical. They develop trust issues. Many become angry.
They lose their faith in marriage, and they lose their faith in their parents.  They lose their sense of family, and find themselves questioning whether their entire past was a lie.
Many adult children of divorce become insecure when their parents' marriage ends.  They find themselves preoccupied with death, disease, and loss of all sorts.
They often resent their parents for abandoning a marriage that the children believed they should have been able to fix.  They feel betrayed.
Overall, while the effect of divorce on adult children may be different than the effect of divorce on younger children, it is every bit as devastating.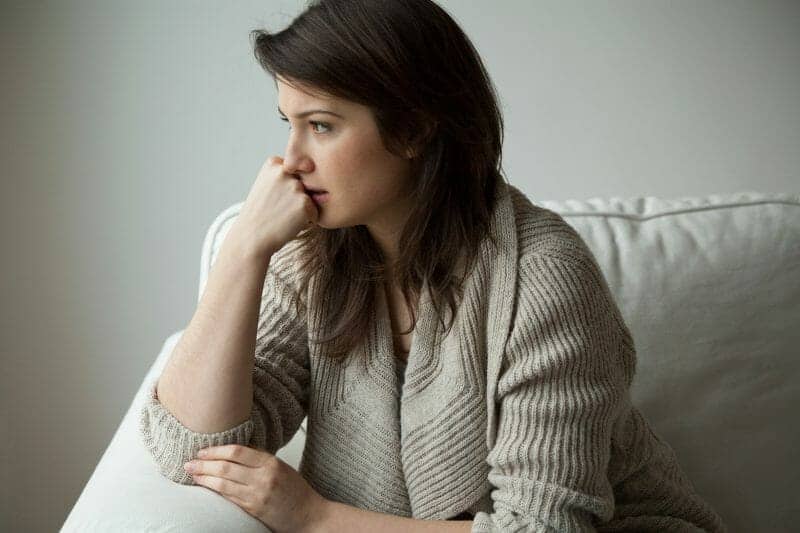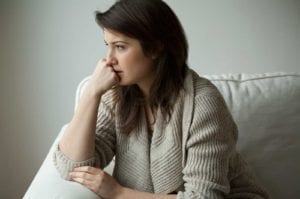 How to Lessen the Impact of Your Divorce on Your Adult Children
So, what do you do if you have adult children and you want to (or your spouse wants to) get a divorce after 50? Here are a few things to remember:
1. Give Your Children Time to Grieve.
It doesn't matter how old they are, your children are still your children. As a parent, you need to remember that, and to expect that your children may have strong feelings and emotions about your divorce.
What's more, you may have seen your marriage floundering for years. But your children may have thought everything was fine – especially if they have been out of the house for awhile.
They need time to adjust to the news that their family is changing. They need to let the fact that their parents are divorcing sink into their psyche. In short, they need time to grieve.
If you want to help your kids adjust, ask them how they feel. Then listen to them. Let them air their feelings. You don't have to defend yourself or your decision to divorce. But you do need to give them the space to mourn the loss of the family they knew their whole life.  Remember, your divorce is a loss to them, too.
2. Be Thoughtful About How You Tell Your Children You Are Getting a Divorce.
You should give as much thought and care to telling your children about your divorce now as you would have if they were only 5 or 6 years old. They will have feelings about your divorce no matter how old they are.
That means that HOW you tell your children about your divorce MATTERS! To the greatest extent possible, you and your spouse should break the news to them together, and in person.
Don't tell them over the phone, or send them an email or a text. Don't casually say "Your mother/father and I are getting a divorce," in the middle of a conversation the same way you would tell them what you had for dinner last night.
Getting a divorce is HUGE! The more you treat it that way, the more your children will feel like you care about them and about their/your family.
Finally, if you can, tell all of your kids about your divorce at the same time. While it may suck to ruin a family gathering with news of divorce, it's the only way to insure that your kids all learn about your divorce directly from you. If you tell your kids individually, the first kid you tell will probably share the news with all of his/her siblings long before you have a chance to talk to them.
3. Don't make your children your therapist!
Remember that your children are your CHILDREN! They have no business knowing about the inner workings of your marriage. They don't need to know your deepest darkest feelings and fears.
It's also not their job to help you adjust to your divorce. Expecting them to hang out with you every day because you're lonely is unrealistic. Wanting them to fill the void you feel in your life right now is unfair.
If you are having problems getting through your divorce, or adjusting to your life afterwards, don't lean on your kids! Get a real therapist, or talk to your friends and siblings.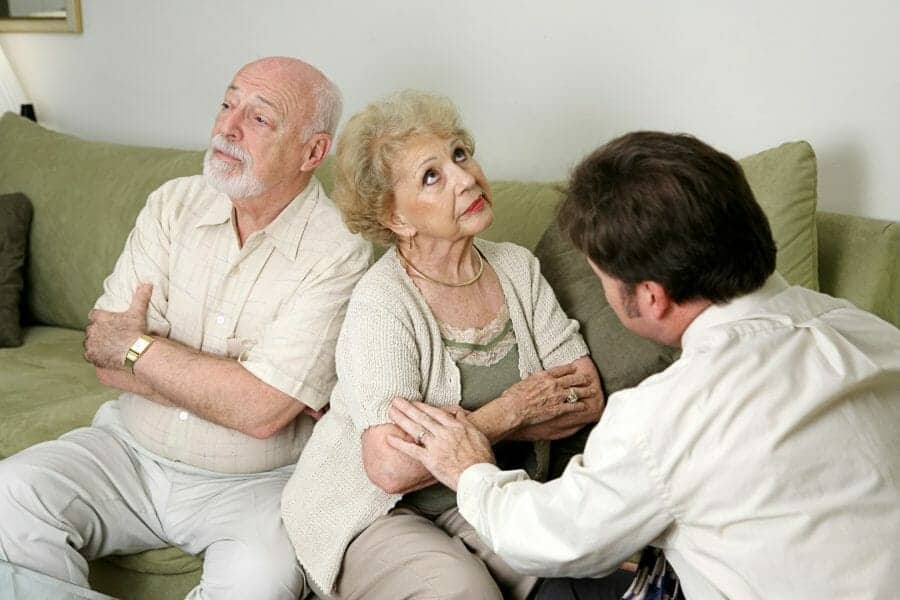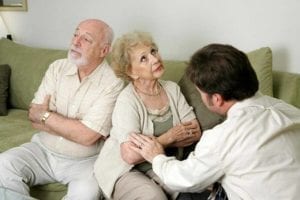 4. Don't air your dirty laundry!
Yes, you should be honest with your adult children, but that doesn't mean they need (or want) to know all of the intimate details of your marriage.
Telling them the dirty details of how your ex had serial affairs or overindulged in alcohol changes nothing. Your kids don't need to know about the ugly fights you had with their other parent, or about how horrible you felt afterwards.
Knowing all of that only makes them feel more sad, angry and insecure. What's more, once you tell your kids something, they can't "un-know" it! Your words may haunt them for decades.
The bottom line is, unless you want your kids to end up in therapy for years, don't overshare!
5. Keep Your Children OUT of Your Divorce.
Just as any good parent will do his/her best to keep their young children out of the middle during their divorce, so should you do the same.
Don't ask your children for divorce advice, and don't make them mediate your conflicts! It's not your kids' jobs to deliver things for you to your spouse. And, for heavens sake, don't bring your kids with you to your divorce lawyer's office!
Just because your children may be over the age of 18, that does not mean that dragging them into the middle of your divorce won't hurt them. It will.
They are children of you AND your soon-to-be ex. They love you both. Don't force them to take sides.
6. Don't Become a Burden!
When you were raising your kids, your goal was for them to grow up to be happy, healthy and independent. You didn't want them to be unemployed and still living with you when they were 40. You knew that was no kind of a life for them.
It's no kind of a life now for you, either.
You need to learn how to meet your own needs on your own, without your kids' help.
That means that if you haven't cooked a meal or cleaned the house or paid a bill in years, now you've got to figure it out! Sign up for a class, ask friends, or search the web for answers.
When you're lonely, call a friend. When your technology does funky things and you don't know what to do, Google it! If, after an hour, you still can't solve your problem, THEN call your kids. Make them your last resort, not your crutch.
7. Take the High Road. Always.
No matter what happened between you and your spouse, you need to encourage your children to have a relationship with him/her. That means you need to do and say whatever it takes to make that happen, even when you'd rather not.
How can you do that? For starters, don't make them feel bad when they spend time with your ex. Don't pepper your kids with questions about what your ex is doing or who your ex is dating. Doing so may satisfy your curiosity, but it will make your kids uncomfortable. Besides, after the divorce, it's none of your business. (Sorry!)
Do your best to be civil to your ex, if only for your kids' sake. Don't make your kids choose between being able to invite you OR your ex to family functions. Swallow your pride and be an adult, even if deep inside your blood is boiling!
Remember, young or old, your children need to have a relationship with both of their parents.
Getting a Divorce With Adult Children
Getting a divorce with adult children may not be as outwardly traumatic as divorcing when your kids are young. But if you think that your divorce won't affect your kids just because they're over 18, you're kidding yourself.
That's not to say that you have to stay together "for the sake of the kids" until the day you die. But it does mean that, no matter when you divorce, if you care about your kids, you need to be sensitive about the effect that your divorce will have on them.
Remember, husbands and wives can divorce. But parents will be parents forever.
_______________
(The story of "Dave and Sarah" is based on a real story, but the names have been changed and the facts have been altered to protect the identities of those involved.)