Deciding to get divorced (or deciding to deal with a divorce that your spouse decided to pursue) is probably one of the most difficult decisions you will face in your life. What's more, it is only the first step in a string of life-changing decisions that will inevitably follow. Where are you going to live? What's going to happen to your kids? How are you going to survive? Who is going to pay the bills? The questions seem endless, and the uncertainty can be overwhelming. While all of these questions are important, probably none is more important than deciding which divorce lawyer you are going to choose to help you get through the divorce process. (The question of whether to hire a lawyer at all is also important, but that question needs a blog post all to itself!)

Why does it matter which divorce lawyer you choose? The simple answer is: because lawyers are human. (Yes, it's sometimes hard to believe, but lawyers are not alien beings!) That means that each lawyer has his or her own ideas, beliefs, philosophies and ways of doing business. Every lawyer has his or her own approach to divorce and his or her own way of handling a case. Some lawyers are amazing in court, but would make a total mess in a collaborative divorce. Others are great negotiators, but not particularly good trial lawyers. Some lawyers like to fight. Others prefer to settle. Some will fuel the fight. Others will caution against it. Some lawyers believe in mediation. Others think it's a waste of time. Some divorce lawyers have strong financial backgrounds. Others are better at handling emotional issues. Some divorce lawyers charge $500 per hour. Others will work for a flat fee. No one lawyer, and no one approach to divorce, is right for everyone.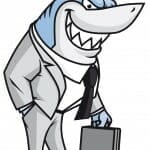 If you want to get through your divorce in the way that's best for you, you have to pick a divorce lawyer who is right for you. There's an old saying: "If the only tool you have is a hammer, everything looks like a nail." If you hire an aggressive trial lawyer, that person is very likely going to excel at fighting in court. That's exactly what you may need if you have a lot of money, a lot of anger, and your spouse is poised to engage in the "War of the Roses. " But, if you want to get through your divorce amicably, hiring the killer trial attorney is probably not your best choice. On the other hand, hiring a lawyer who prefers not to fight won't do you much good if you find yourself already embroiled in a bitter court battle..

Not only do you need to choose a divorce lawyer whose approach to divorce is similar to your own, but you also should consider the lawyer's approach to people as well. If you are in an emotionally fragile state, you probably shouldn't hire a divorce lawyer who yells at you all the time. (Yes, some lawyers are like that.) If you are a procrastinator, and you know you tend to put things off, then hiring a divorce lawyer who is not afraid to push you to meet court deadlines may not be such a bad idea. If you are anxious to get your divorce done very quickly, don't hire a divorce lawyer who is overburdened with too many cases.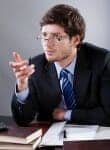 In short, your divorce lawyer is going to be your "navigator" in the divorce process. She or he will be the one who advises you, guides you, and gets you through the court system. No matter which divorce lawyer you choose, getting divorced still won't be painless, and it likely won't be easy. But choosing the right divorce lawyer can make your divorce experience the best it can be.