When your spouse first says, "I want a divorce," you feel like you just got sucker-punched by the Heavyweight Champion of the World. Time slows down. Everything seems a little surreal. Eventually, your head starts to clear. But your heart feels like it's been ripped to shreds. Now you're left to learn how to deal with heartbreak.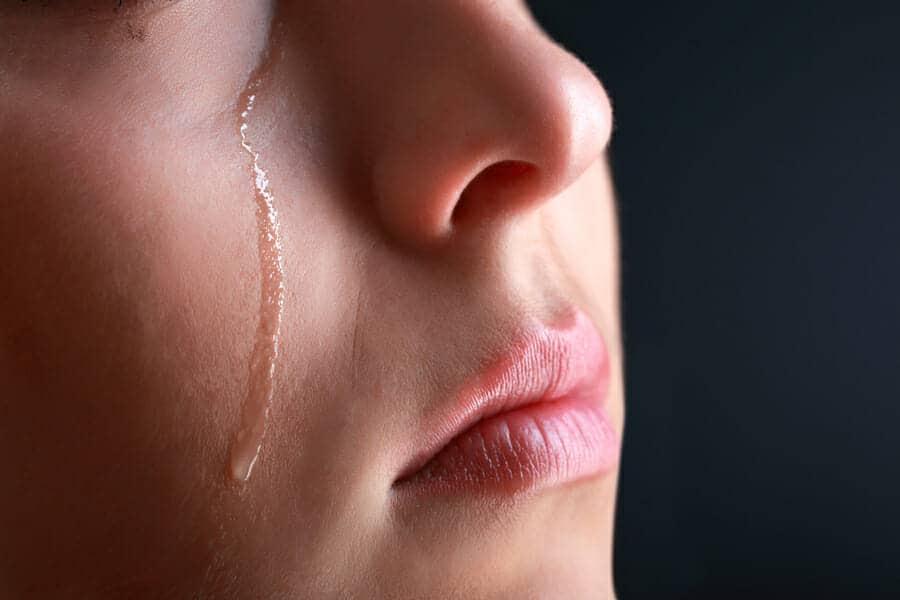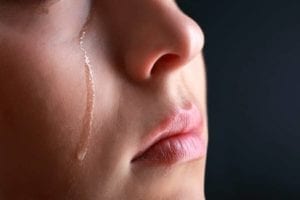 The Science of Heartbreak
Even though heartbreak hurts (actually it hurts like hell!) most people think that emotional heartbreak is way different than having something physically wrong with your heart. It turns out that that may not be so true.
Takotsubo cardiomyopathy (i.e. broken heart syndrome) is a real thing. The emotional stress of a breakup can weaken the muscles around your heart. That can lead to cardiac arrest and even death.
Having a broken heart can literally kill you.
Fortunately for most of us, being heartbroken doesn't kill us. But, that doesn't mean that when your marriage has just fallen apart and your dreams of "happily ever after" have just been smashed to bits, you don't feel like you're going to die.
The truth is that when your heart is broken you die a thousand deaths. You die every time the phone beeps or buzzes and it's not your spouse. You die every time you see something that reminds you of happier times. Most of all, you die every time you think of your life alone.
Your Brain on Heartbreak
Your heart isn't the only body part that takes a hit when you and your spouse split up. Your brain also suffers from the pain of heartbreak.
Biological anthropologist Dr. Helen Fisher, PhD, has found that heartbreak activates many of the same areas of the brain as physical pain. According to Geoff MacDonald, Associate Professor of Psychology at the University of Toronto, the pain centers in our brain cannot tell the difference between physical pain and emotional pain.
In other words, emotional pain and physical pain both feel the same: horrible!
What's more, being in love causes our bodies to release dopamine, the powerful "feel good" hormone. Nicotine and cocaine have the same effect. Being in love, then, is like being addicted. So, just like when you're addicted to any drug when the drug is withdrawn, you feel pain.
It's no wonder that love hurts! It's also no wonder that letting go of someone you love is so damned hard! You feel like you're physically going through withdrawal!
In Divorce, Everyone Hurts
It's tempting to think that the spouse who wants a divorce doesn't have to deal with heartbreak. If you're the one who DOESN'T want a divorce, it probably seems that way from where you sit.
After all, your spouse just completely shattered your world. You're in complete shock. Meanwhile, chances are your spouse dropped the "D-Bomb" then continued on with life as if getting a divorce was no big deal.
But, while it may LOOK like your spouse could care less about you or your marriage, the truth is that your spouse was probably just as heartbroken as you are when s/he realized your marriage was over.
The difference is that your spouse made that realization a long time ago. You didn't.
Your spouse has probably been quietly dealing with his/her heartbreak for months, maybe years. You just didn't know it.
Now that you do, you're heartbroken. But, because your spouse is in a different emotional stage of divorce, s/he isn't heartbroken anymore. S/he has already moved on and started to heal.
Unfortunately, that leaves you to deal with your broken heart alone.
How to Deal With Heartbreak
Knowing that science has shown that heartbreak has a physical base might prove that getting over your ex is not "all in your head." But it doesn't make you feel any better!
Here are 29 tips to help you deal with heartbreak so that you can get over your ex, and on with your life.
29 Tips for Dealing With Heartbreak
1. Let Yourself Feel.
When heartbreak hits, you're in shock. Even if you knew that the breakup was coming, it's still normal to feel numb when it actually hits. After the numbness wears off, a tsunami of emotions is likely to invade your body. Whatever you feel, let the emotions come. Pushing them away only keeps them locked inside longer.
2. Grieve.
Dealing with divorce is like dealing with death. The pain is similar. The stages of grief you will go through are similar. You will bounce between denial, anger, bargaining, depression and (hopefully) acceptance. You will feel fear and guilt and a whole alphabet of other emotions. All of that is normal. You have to let yourself grieve.
3. Take it One Day At A Time.
When divorce first hits, you can't function. If you're lucky (or you have no choice) you manage to do what you have to do to get through your day. Anything else is impossible. You can't eat or you can't sleep. You cry all the time. Not thinking about your spouse is impossible. Trying to focus on your long term game plan at this point is futile. Just try to get through your day.
4. Don't Overgeneralize.
When bad things happen, it's easy to convince yourself that this isn't an isolated incident. You generalize things in your head until you feel like everything in your life – past, present and future – is bad. You think, "'ll never be happy again." Or, " This always happens to me." When those thoughts come, try to stay in the moment. You're miserable enough dealing with your current breakup. Telling yourself you'll never be happy again doesn't help.
5. Go On A Social Media Diet.
The last thing you need when you're going through a divorce is to have to answer a million questions from nosy "friends." Even worse, is seeing pictures of your spouse on Facebook with some new love! Plus, social media can provide a treasure trove of evidence that can be used against you in divorce. For a million reasons: stay off social media while you are going through your divorce!
6. Go Easy On The Alcohol.
While overindulging in alcohol is an understandable way to want to deaden the pain of divorce, drinking too much will not help you deal with your divorce. It will make everything worse. It can affect your job, your friends, your health and your kids. The last thing you need is to end up divorced and now have a drinking problem, too.
7. Stop Beating Yourself Up.
It's normal to dissect your dead relationship a thousand different ways in your head to try to figure out what went wrong. It's healthy to try to understand your missteps and take responsibility for your part in the demise of your marriage. But, constantly beating yourself up over the thousand things you did wrong, or that you wish you could do over, doesn't help! It changes nothing. Plus, it makes you feel worse.
8. Give Yourself Time.
The old adage that "time heals all wounds," may be a cliché, but that's because it's so true. Right now, you feel like your life is over. You feel like you'll never be happy again. You will. But, it's going to take time. Give yourself the time now to grieve and to heal. Don't let well-meaning friends force you into doing something that you know isn't right for you. Remember, everyone heals in his/her own way.
9. Take Tylenol.
Seriously! It helps! Because your brain processes physical and emotional pain in the same way, taking a little Tylenol won't just relieve your headache. It will help your heartache too. Of course, that's not to say that all you have to do is take two Tylenol and you'll be over your divorce by the next morning. But, it might help ease your pain a little bit for a little while.
10. Exercise.
Getting your body moving will clear your head and help your heart. It will make you feel a little bit alive again, if only for a moment. The truth is, you can't feel energized and depressed at the same time. So going running, biking, swimming, dancing or any other exercise will help you get out of your funk faster. Yoga, Tai Chi, and other more meditative practices will also help you reduce your stress level, too.
11. Eat, But Don't Gorge.
There's nothing like a breakup to make you gain or lose a huge amount of weight. For those of us who can stand to lose a few pounds, the "divorce diet" may seem to be a great idea. The problem is, gaining or losing too much weight too fast isn't healthy. It also makes you feel like crap. You already feel like crap. You don't need to add a whacked-out metabolism to your problems.
12. Maintain Your Normal Routine … Even If It Doesn't Feel Normal Any More.
When you first starting dealing with divorce, you probably feel like nothing around you is real. You also may want to just stay in bed for days so you don't have to face the world. Don't do it! Letting yourself wallow is the quickest ticket to depression you'll ever find. Get up. Show up. Do your best. Even if "your best" is pretty bad, do it anyway. You'll get better again. But you've got to try.
13. Get Rid of Reminders.
If your house is filled with family photos – or worse yet: wedding pictures! – put them away. You don't have to destroy them. (As a matter of fact, you shouldn't destroy them!) But you just need to get the constant reminders of your soon-to-be-ex out of your sight. While you're at it, you're also probably going to want to avoid all of your usual hangout places as well. Doing things that remind you of your spouse at this point is just torture you don't end.
14. Do Your Best Not To Do Stupid Things.
Begging, pleading, stalking your spouse. We all do stupid things when we've just been dumped. (… or, when a serious relationship ends.) The funny thing is that we all know that that kind of bad behavior almost never works. It only drives your spouse farther away. Plus it robs us of what little dignity we have left in the process. Yes, going through a divorce activates the same place in your brain as obsessive-compulsive behavior. But, do your best to try to keep your negative impulses under control.
15. Go Cold Turkey.
This might sound harsh, but, for your own good, you need to maintain a "no contact" rule for a while. That means no calling, no texting, no emailing, and no "just happening" to show up in the places you know your spouse will be at the exact time you know s/he will be there. Twelve-step programs require complete abstinence from the substance you're addicted to for a reason. Obviously, if you need to talk to your ex about the kids, do it! But keep your conversations limited to talking about the kids.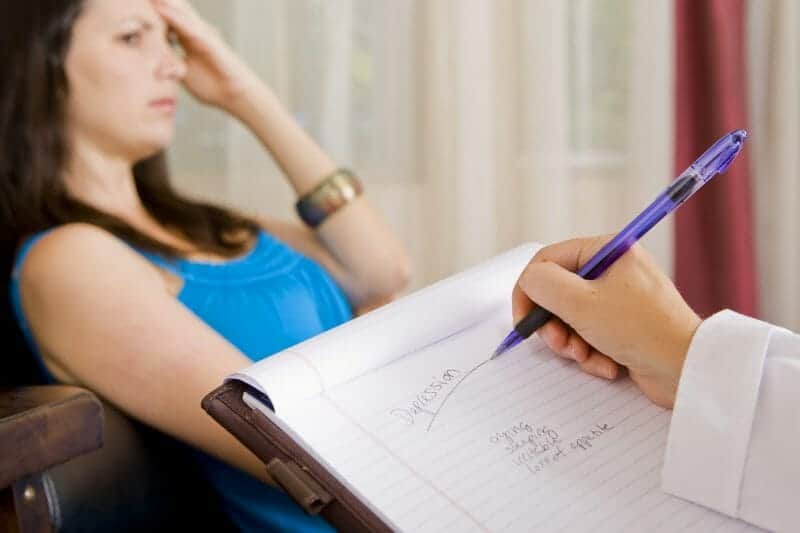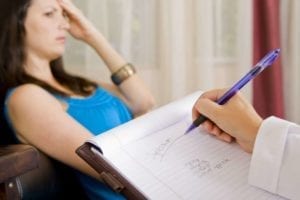 16. Find Someone You Can Talk To.
Human beings are inherently social creatures. We need community. We need support. No one should go through a divorce alone. Even if you feel like being alone, you still need a support network around you. Your network can be your family and friends. You can start working with a therapist or a coach. Whatever you do, you need people around you. They don't have to be around 24/7. They don't need to bug you. They just need to be there for you.
17. Forget about Being Friends With Your Ex (For Now!)
"Being friends" with your ex is a great idea. But it takes time. Forcing yourself to sit next to your ex and pretend to be "friends" when it feels like you've got an ice pick stuck in your chest is just silly. You don't have to be a jerk to your ex. But, you also don't have to bury your emotions and force yourself to try to be "friends" before you're emotionally ready to do that.
18. Get Out And About As Soon As You Can.
Locking yourself inside is a normal way of coping with loss. You need to be alone and lick your wounds. You need to think. You need to grieve. But you don't need to do it forever! If you've been grieving your divorce for months (or years!) it may be time to force yourself to get out and about, even if you don't feel like it! Go out with friends for coffee or a drink. Go to a movie. You don't have to date. Just get out of the house.
19. Don't Rush Into Dating If You Don't Feel Ready.
Everyone heals in his/her own way. Some people feel like dating right away. If that's how you feel – go for it! (Although, I wouldn't recommend dating during your divorce. You're much better off if you wait until after your divorce is final.) But if your friends are pressuring you to get "back on the horse" and start dating, but you don't feel ready for it, don't do it! (Of course, if your divorce was final years ago, you might want to listen to your friends and get out there!)
20. Journal About Your Day, Not About Your Ex.
Journaling is a great way to process your feelings, especially painful feelings. But if you do it too much, you could actually make yourself feel worse! Studies have shown that ruminating over your lost love (ie thinking about him/her too much) makes getting over him/her harder. So, while journaling is great, you might want to focus your journaling on what you did during the day, rather than on how miserable you feel.
21. Stop Asking Why.
"Why" is one of the least helpful questions you can ask when you're getting a divorce.  Sure, analyzing your relationship to see what you did wrong, and what you can do better next time is healthy. Learning from your mistakes will keep you from making the same ones again. But, asking yourself why your spouse left, or why s/he doesn't love you anymore, or why your spouse did anything, is not helpful. It is masochism.
22. Rediscover Old Hobbies Or Find New Ones.
When your marriage ends and your kids are with your ex, you may find yourself with a whole lot of time on your hands. Instead of opening a bottle of wine, or binge-watching something on Netflix with a pint of ice cream in your hands, try DOING something. Try to remember the activities you used to enjoy before you got married. Do those. Or, try something totally new. Just get out and DO something!
23. Do Something for Someone Else.
Nothing will help you feel grateful for the problems you have quicker than seeing someone whose problems are way worse. If you want to take your mind off your own misery, go volunteer at a homeless shelter. Or go visit the elderly people in a nursing home. Or volunteer to teach kids to read. Anytime you do something to help someone else, you also end up helping yourself.
24. Beware Of The Rebound.
When you feel unloved, and someone shows you some attention, you are primed and ready to fall in love again. Hard! Yet, rebound relationships rarely work out. As a matter of fact, I have seen more people make ridiculous mistakes in rebound relationships than in any other relationships in their lives. Go ahead and date. Just take things slow, and try to use your head.
25. Stop Fantasizing About Getting Back Together.
When you're in the initial stages of your breakup, it's normal to fantasize about getting back together with your spouse. That's usually because you don't really want your relationship to end. But thinking that way only keeps you stuck in the past. Sure, maybe you will reunite with your ex. But focusing on getting back together when you're trying to heal from the hurt of breaking up will only make your recovery take longer.
26. Know You're Not Alone.
You're not the first person to suffer heartbreak and you won't be the last. While knowing that millions of people since the dawn of time have gone through the same pain as you won't heal your broken heart, at least you know you're not alone.
27. Be Patient.
When your heart is shattered and it feels like the pain is so huge it's going to consume you, it's impossible to think that someday you will feel good again. You will. But it will take time. The hard part is, it's impossible to say just how much time it will take. Every heartbreak is different. Every person heals at his/her own pace. Be gentle with yourself. Be patient.
28. Do Things That Make You Happy.
Focusing on your pain only makes you feel worse. Take time to do things that make you happy. If you feel so dead inside that nothing makes you happy, then do things that used to make you happy. Do things that make you smile. Start with doing just one small thing that makes you happy each day. Build from there.
29. Count Your Blessings.
No matter how shattered your life feels right now, you have much to be grateful for. You're alive. You (hopefully) had a great marriage for a while. Maybe you have great kids. Even if money is tight, you still have clothes on your back. If you stop and think about it, you have so many things to be grateful for. If you focus on what you have, instead of what you lost, you will start to feel better. You will heal.