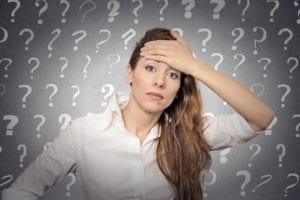 What do you do when your marriage is a mess, and you know you should get out, but you're afraid to get divorced? Should you just stay married?
Part of you tells yourself that you should just "buck up" and get divorced.  But the thought of having to go to court and deal with all that conflict makes you want to throw up.
Plus, there's the expense. You don't want to spend your kids' college fund on divorce lawyers. You don't want to lose half of everything you own in one bang of the judge's gavel.
You're also worried about how you will survive. You are not sure you can make it on your own. You're worried that your kids will flunk out of school and end up as drug addicts or derelicts because of your divorce.
Divorce seems so self-serving.  Or, is it self-saving?
Each day that you stay married, you die inside a little bit more. Other than the kids, you and your spouse have nothing in common anymore. Some days, you wonder if you ever did.
Staying married is safe. Staying married is stable. But, staying married is killing you.
You're miserable. Yet, you know that you will be more miserable while you are going through a divorce. You know it will be hell. Will your life be better afterward? Maybe. But, there are no guarantees.
So, you stay.
Maybe what they say is true: the devil you know is better than the devil you don't.
Deciding whether to divorce is hard. CLICK THE BUTTON BELOW to get your FREE E-Book:
Send me MY FREE E- Book: Should I Stay of Should I GO?!

If You Don't Want to Stay Married, You're Not Alone
If you find yourself longing to get divorced, and dreading it at the same time, you are not alone. Divorce is scary. It is life-changing and gut-wrenching. Divorce is time-consuming and expensive. It is not the kind of thing that anyone looks forward to doing.
Because going through a divorce is so hard, a lot of people who would like to get divorced, stay married. Staying married is easier. You tell yourself you can't afford to divorce. You tell yourself that staying married is better for the children. Your church tells you staying married is better for your soul.
But, no one tells you the price you will pay for staying in a bad marriage.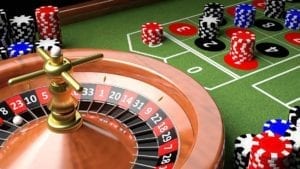 The Cost of Staying Married
Nothing is for free in this world. The price that you pay for staying in a bad, abusive, or unfulfilling marriage is measured in the quality of your life.
If you are married to a gambler, a spendthrift, or someone who is chronically unemployed, the price you pay for remaining married is your financial stability. You also pay a price in your health and well-being, since you probably have to work extra hard to pick up the slack and make ends meet.
If your spouse is having an affair, or if s/he likes to party like a swinging single, then the price you pay is with your self-esteem and self-respect. The same is true if your spouse is verbally or emotionally abusive.
If your spouse is physically abusive, the price you pay can be with your life.

What if Your Marriage Isn't That Bad?
While it may be easy to understand why you should leave a marriage that is abusive, unstable, or really bad in one of the ways mentioned above, what do you do if your marriage isn't that bad … but it just isn't good either?
What if you're in a loveless marriage – one where your spouse emotionally checked out of your marriage ages ago? So you are married, but you're alone.
Should you stay married if your marriage looks perfectly fine on the outside, but is totally dead on the inside? What if you are just married and miserable? What do you do?
Should you get a divorce just because you want to be happy? Is that reason enough for a divorce? Can staying in a bad marriage affect your health? Is THAT reason enough to divorce? Or, do you need more?
The answers, of course, are up to you. But, before you do anything, ask yourself a few questions.
Are you happy living the life that you have right now? If you stay married for another 10 or 20 years, will you regret not having gotten divorced? If you get divorced, 10 or 20 years from now will you regret not having stayed in your marriage? What if you never remarry, or find a new relationship? Can you deal with that?
If getting divorced meant that you got to live life on your own terms, but it cost you all of the "friends" who might abandon you or talk behind your back, would you do it anyway? Would it be worth it to you?

What Will "They" Think if You Get Divorced?
Another thing that stops a lot of people from leaving a bad marriage to take a shot at a better life is the fear of what "they" will think.  
Who "they" are depends on who you are. Some people are afraid of alienating their family. Others are afraid they will lose all their friends. Still others are worried about what the people at church, or at their job, or in the neighborhood, will think. 
While being afraid of what other people will think if you get divorced is natural, living your life for other people is exhausting. It is also a losing proposition.
No matter what you do, you will not please everyone. Will you lose "friends" and maybe even family members in your divorce? Absolutely! (Sorry!) But, the other side of the coin is that you will definitely learn who your real friends are.
Yes, there are people who will judge you harshly if you get divorced. That is especially true if getting divorced is not something that they "believe in." But, don't kid yourself. Just because they may be staying married, that does not necessarily mean that they are happy, or that they are satisfied with their lives.
You have no idea how many people around you (who also look like they have the "perfect" marriage) are living in their own dysfunctional relationships. As a matter of fact, usually the people who are the most miserable themselves are the ones who will be the most critical of you.
Deciding whether to divorce is hard. CLICK THE BUTTON BELOW to get your FREE E-Book:
Send me MY FREE E- Book: Should I Stay of Should I GO?!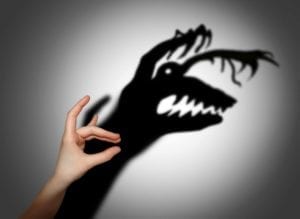 Why Are You Afraid to Get Divorced If You Know Your Marriage is Over?
In the grand scheme of life, it doesn't matter whether danger signs are shooting out of your marriage like fireworks on the 4th of July, or whether your soul is just silently being crushed by your seemingly "perfect" marriage. If you don't feel like you can leave your marriage, you're stuck either way.
Maybe you are afraid you won't be able to make it on your own if you get divorced. Maybe you are worried that your divorce will wreck your kids' lives. Or, maybe you are terrified of spending the rest of your life alone. No matter what your concerns, they all stem from one source: Fear.
Fear can be paralyzing. If you have ever been scared by a strange sound in the middle of the night, you know that your initial reaction is often to freeze.  You sit motionless in the dark, with every hair on standing on end. You strain your ears to try to determine whether what you heard was just your cat chasing her toy around, or whether it was something more.
That same kind of fear can paralyze you from moving forward with a divorce.
Divorce is full of uncertainty. No matter how much you try to plan it, you never know how it is going to turn out. You will never be sure, at least not until years later, whether getting divorced was the best thing you ever did, or the biggest mistake you ever made.
The problem is that, unlike the fear you experience for a few moments when something goes bump in the night, the fear you experience when you are trying to decide how to move forward in your life can paralyze you for years. Being scared of divorce can keep you stuck in a bad marriage for a lifetime.

The Key to Moving Forward
The best way to get yourself in gear when fear and uncertainty are keeping you from moving forward is to shine the light of knowledge on your fears and let them start to wash away. The more you know about divorce, as well as about your kids and your finances, the more you will be able to replace your fears with a solid plan of action.
If you are afraid to get divorced because you can't support yourself, start looking for ways to increase your income.  Find out whether you would be able to receive some kind of support from your spouse.  Meet with a job recruiter, or scan the internet for job postings.  See what kind of employment options you really have.
If you are worried that you won't get to see your kids much if you get divorced, talk to an attorney and learn what kind of parenting time you can realistically negotiate. Consider changing your work schedule so you have more time available to be with them.
If you think your spouse will try to keep you away from your kids, brainstorm creative ways to stay active in their lives now. Volunteer to coach your kids' sports teams. Get involved in their activities in ways that will give you more time with them now, and make it more likely that you will continue to enjoy time with them in the future, even if you do get divorced.
If you are overwhelmed by the very thought of getting divorced, take the time to educate yourself about the divorce process.  Meet with a lawyer and learn about your legal options.  Meet with a financial planner and make sure you understand the state of your financial affairs. Educate yourself about what divorce really involves before you start the process.

Fighting Your Fears
Understanding what you are facing will help make you less afraid to get divorced, if getting divorced is what you ultimately choose to do.
No matter what your fear, fight it by getting the facts, and then taking action.
Maybe you are right.  Maybe if you get divorced you will be totally screwed. But maybe you are wrong. Maybe getting a divorce will end up being the best decision you ever made. Either way, once you have the facts, you can start to weigh your options and make a plan of action.
Until you get the facts and make a plan, all you have is a handful of fears that are sure to get you nowhere — except frustrated and stuck.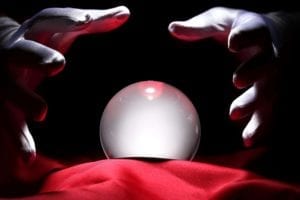 But How Do I Know I Will Be Okay if I Get Divorced?
Of course, all of the education and planning in the world can't stop your divorce from being ugly if you or your spouse decides to make it that way. But being educated and having a plan will make you better prepared to handle whatever comes your way once your divorce begins.
Obviously, you will never know for sure what will happen in your divorce, or how it will turn out, until you actually get divorced. (Unless, of course, you happen to have a crystal ball and can see the future!)
Divorce doesn't come with any guarantees. But, neither does the life you have now.
Deciding whether to divorce is hard. CLICK THE BUTTON BELOW to get your FREE E-Book:
Send me MY FREE E- Book: Should I Stay of Should I GO?!
Should You Stay Married or Get Divorced?
Ultimately, you will have to choose what is right for you. That choice – whether it is to stay in an unhappy marriage, or to get divorced – will have consequences.  Some of those consequences will be ugly either way you go.
But staying locked in indecision has consequences, too. As the saying goes, "Not to decide IS to decide."
Your life will be defined by the choices you make. Getting divorced is a choice. Staying married is a choice. Not making a choice, is a choice.
In the end, of course, the choice you make is up to you. So, which will it be: the devil you know, or the devil you don't?
NEED MORE HELP?
Another way you can move past your fear of divorce so you can move on with your life is to attend the Decision Day Retreat. It's a small, private one day retreat that will give you the time and the tools to dig into what is stopping you so that you can get past it. CLICK HERE to check it out!